by
posted on September 1, 2021
Support NRA American Rifleman
DONATE
Watch the American Rifleman Television segment of Rifleman Review from 2019 above to learn more about the Walther CCP M2 pistol.
When it comes to small, single-stack, semi automatic pistols for personal defense and concealed carry, Walther has been in the game for decades. With such a long track record, it was no surprise when the Walther CCP became a hit after its release. However, Walther wasn't done with the CCP yet, and soon introduced an updated version incorporating new improvements in the design, resulting in the CCP M2.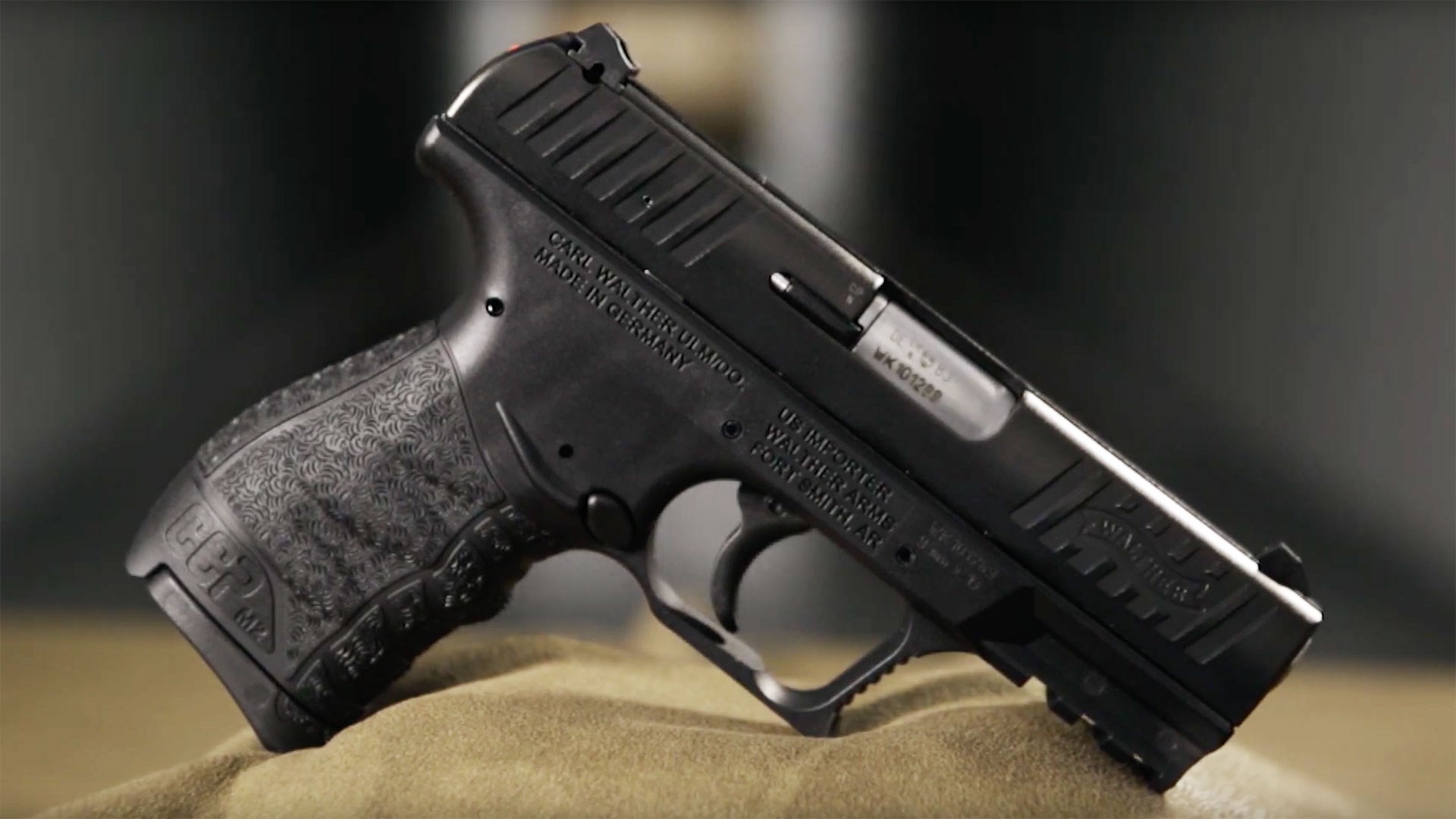 A right-side view of the Walther CCP M2.
The original Walther CCP required a proprietary tool to take apart, probably the biggest feature that was changed for the CCP M2. Instead of requiring a tool, the CCP M2 comes apart with the push of a small button at the bottom of the back end where the slide and frame meet. Once this button is pressed, the striker retainer moves backwards and allows the slide to move off the frame rails to the rear. The CCP M2 uses the same fixed-barrel design as the CCP, with a gas-delayed blowback system. This system helps tame down the recoil impulse of 9 mm fired out of such a small package.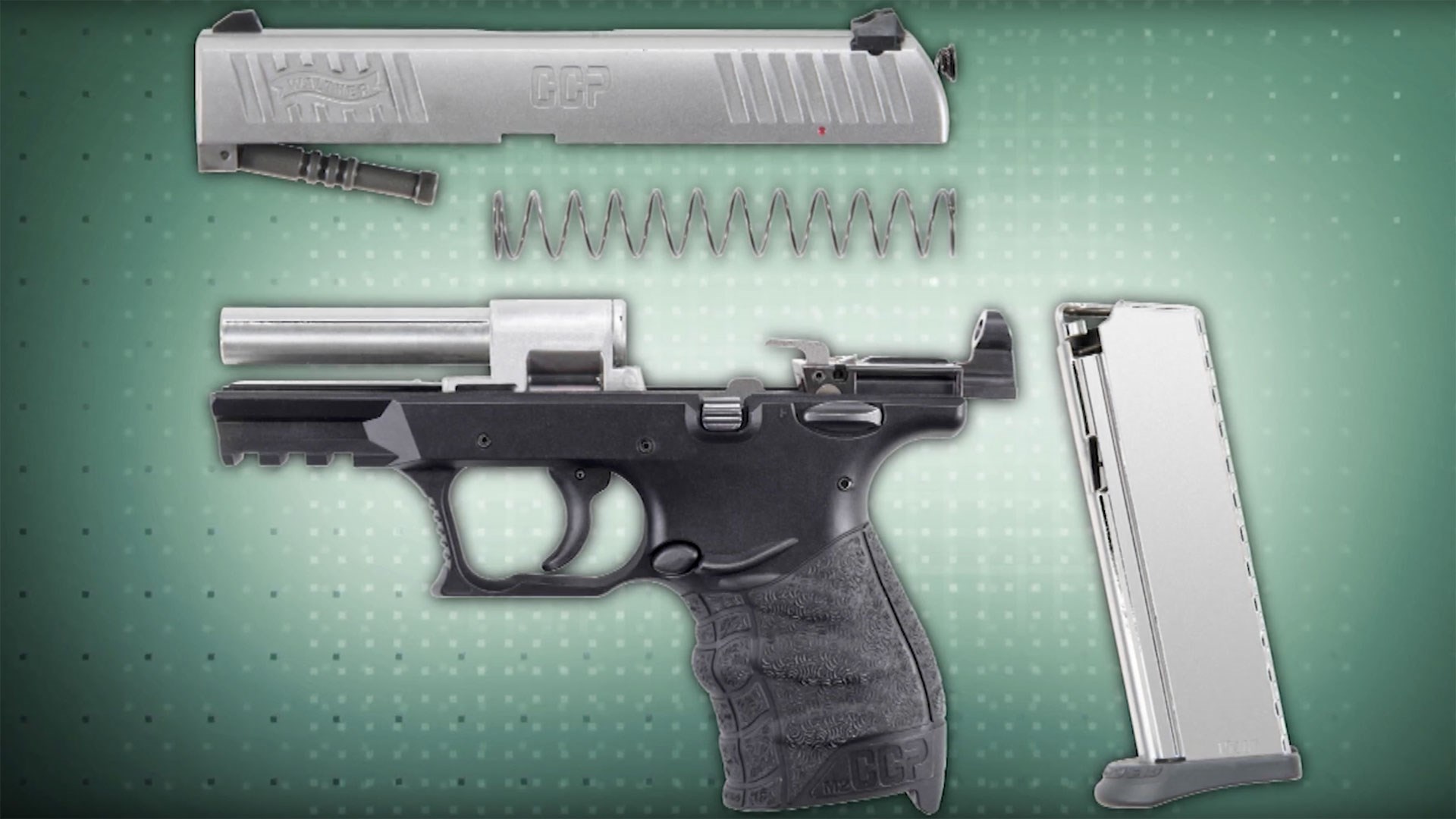 The Walther CCP M2 disassembled.
Another added feature to the CCP M2 in the inclusion of a red-colored striker indicator, visible through a hole in the slide's end plate. When cocked, the red indicator becomes visible in the hole and is easy to see by the user. Unlike other striker-fired guns on the market, the CCP M2 lacks a trigger-mounted safety tab, and has a noticeably smooth and consistent trigger. The controls are mostly all located on the left side of the frame, making the CCP M2 not the most southpaw friendly. However, the magazine release is reversible.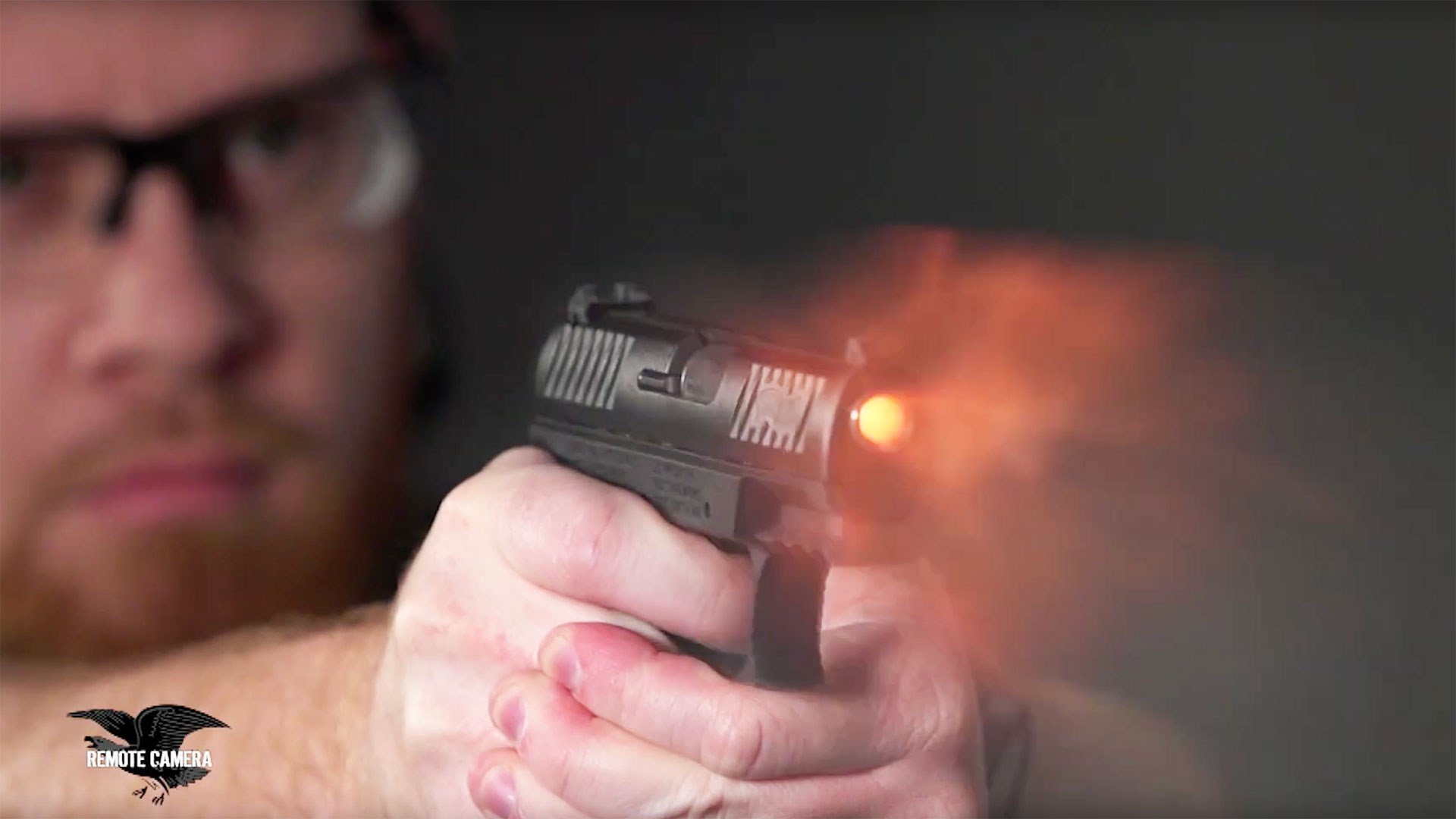 Firing the Walther CCP M2 on the range.
Other features include a three-slot Picatinny rail segment on the dust cover, allowing the attachment of lights and other accessories, as well as a three-dot front and rear iron sight set. Interestingly, and handily, the rear sight of the CCP M2 is windage adjustable through use of a screw, instead of having to rely on a punch and hammer. The CCP M2 comes with two eight-round 9 mm magazines, which are single stack to help maintain the slim design. For more information on the Walther CCP M2, visit waltherarms.com.
To watch complete segments of past episodes of American Rifleman TV, go to americanrifleman.org/artv. For all-new episodes of ARTV, tune in Wednesday nights to Outdoor Channel 8:30 p.m. and 11:30 p.m. EST.