Support NRA American Rifleman
DONATE
Q: I ran across this used .22-cal. Colt Ace semi-automatic and am considering buying it. However, I don't know much about these guns. Would you please give me a brief history and some information on that firearm?
A: The original Colt Ace .22 semi-automatic pistol was first introduced in 1931 and produced through the beginning of World War II. After the war, a few guns were assembled in 1947.
There were some problems with the original blowback-operated Ace functioning, as the .22-cal. cartridge did not always have the power to move the slide backward for proper ejection and reloading.
That problem was addressed in 1937 with the introduction of the Service Model Ace, which included a floating-chamber design to allow more reliable functioning. The Service Model Ace was produced through 1945. After World War II, Colt's production of the Service Model Ace ceased.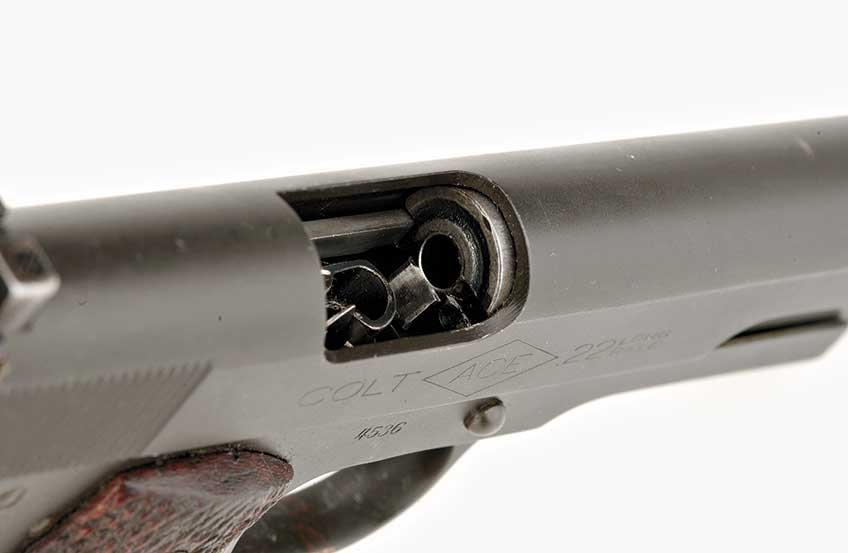 In 1978, Colt reintroduced an Ace Service Model, which was produced until 1982. A conversion unit for converting a standard Model 1911-type pistol from .45 ACP to .22 Long Rifle was also offered for many years, and it was called the Ace II.
However, Colt does not offer any .22-cal. conversion kits for its guns at present, and there are no existing rimfire models in the company's lineup.