Support NRA American Rifleman
DONATE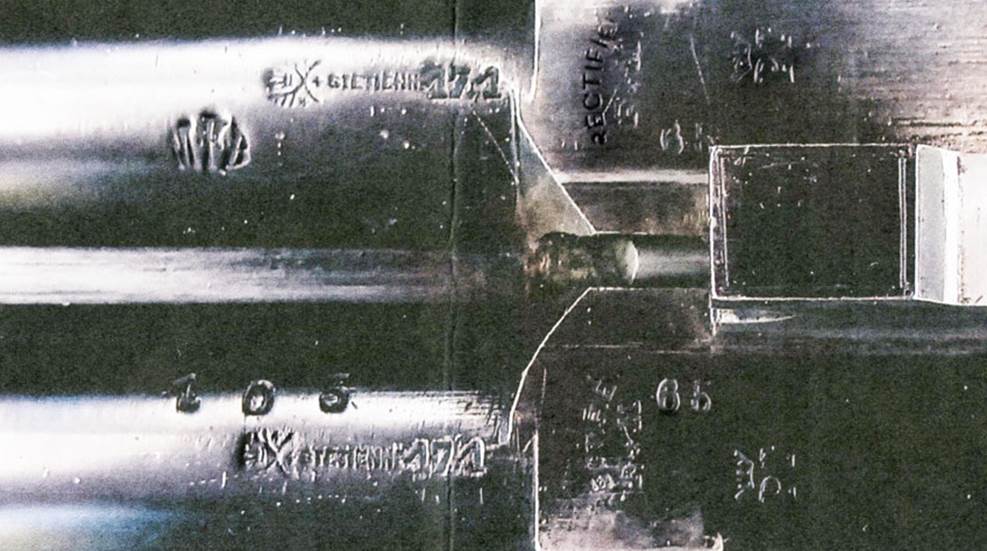 Q: I want to identify a side-by-side 16-ga. shotgun that appears to be of high quality. It is unmarked except for the difficult-to-read marking on the underside of the barrels near the fore-end and under the receiver. The chambers measure 29⁄16". Am I correct in believing this is a high-quality shotgun?
A: It appears you have a nicely made shotgun that was proofed in the St. Etienne proofhouse in France. The proofmarks are French, but absent any other evidence it is impossible to know who manufactured it. From your photo I thought that there might be a manufacturer's name on the barrel flats, but it is only "Ancier," which is French for iron or steel.

There were a small number of shotgun makers in France, but nothing about the outside appearance of this particular gun points to any one of them. Without having it in hand, it is hard to judge its quality. It appears to be a nice boxlock-style side-by-side with double triggers and European-style sling attachments. The wood appears to be of ordinary French walnut.
Most European-made shotguns built before about 1960 have 29⁄16" chambers, and are most often choked a very tight full and, perhaps, modified. A skilled gunsmith can determine if there is sufficient barrel-wall thickness to extend the chamber to 2¾", which might very slightly enhance its sale value.
High quality is a very difficult term to define. High quality in double shotguns usually implies hand-made guns from a select few gunmakers. This may be a nice gun, but odds are it falls perhaps in the middle range of similar shotguns. You should seek an appraisal from a gun shop that deals in side-by-side shotguns, or an individual familiar with these types of shotguns.