by
posted on May 20, 2022
Support NRA American Rifleman
DONATE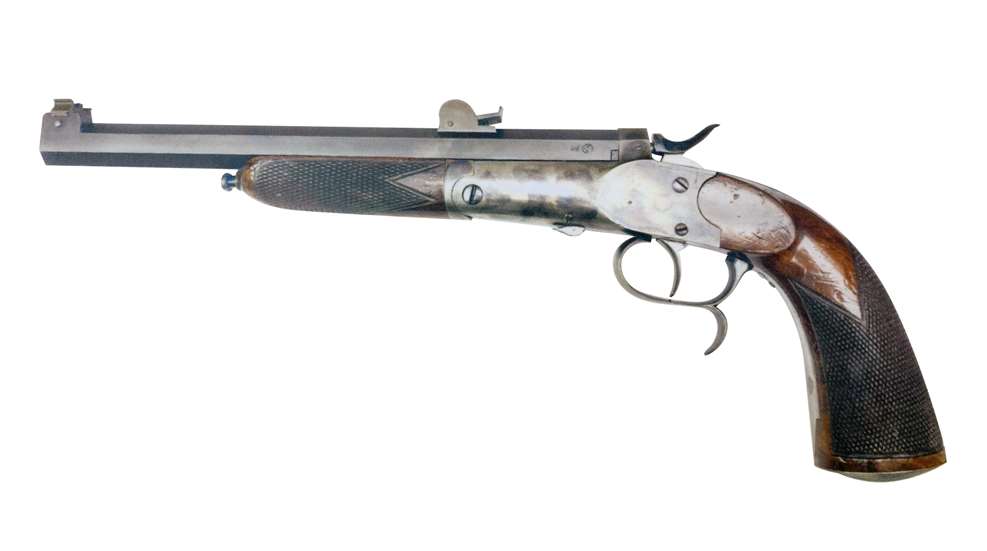 Q: I have an old gun that I cannot identify. It's a .22-cal., single-shot, target-style pistol. I believe the barrel is a Parkerfield, but the stamping is spelled "PARKERIFLED."
---
A: The marking on the muzzle, "Parkerifled A.G.P." indicates very high-quality rifling by Alfred G. Parker & Co., of Birmingham, England. According to a full-page advertisement for Parkerifled Barrels in the June 1939 issue of The Rifleman, a British publication, the company notes: "Always look for the muzzle mark."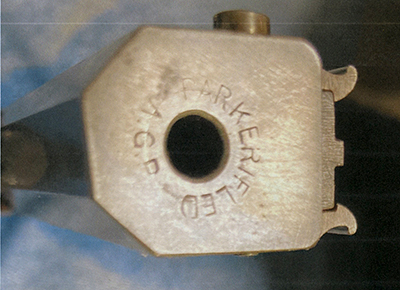 The British proofmarks on your gun show NP Nitro Proof for smokeless powder, 0.610" for length of cartridge, and "8 TONS" for its pressure rating. This system of marking came into use in response to the Proof Law of 1955. I believe this stamp was applied when this gun was exported from England in its later life. I expect this gun dates to between 1900 and 1920. Parkerifling typically appeared circa 1900-1910. Parkerifled barrels were very commonly done later by inserting a sleeve (tube) into the older bore.
Breveté (Patent) G. Morian, 36, ave de L'Opéra, Paris, is probably the maker or perhaps just the holder of the patent on the design of the gun's action. The French books list him as working at the address from 1880 to 1890. This gun does not seem to be that old, but he may have worked much longer than the references mention, or the maker of this gun gives credit to Morian as holding the patent on the design. Considering the style of the pistol, especially the rear sight, I think the gun was made in Europe. The mark "BTE" near the oval "MG" is usually where the maker's mark would be. "BTE" is an abbreviation of breveté and maybe "MG" is a mark of G. Morian?
So, was the pistol made in Paris and immediately exported to England for the Parkerifled barrel? My guess, which is just speculation on my part given all that is seen in your photographs, is that you have a French-made gun that was used in competition, later bought by an Englishman, sleeved by Parkerifling and used in competition up to World War II. It was likely then exported after 1955 by his heirs or by the person to whom the gun was sold.