by
posted on April 11, 2020
Support NRA American Rifleman
DONATE
Last year, the NRA's American Hunter magazine and Remington Arms introduced the Remington Model 700 American Hunter bolt-action rifle in 6.5 Creedmoor. Remington engineers and project managers worked with the American Hunter editorial staff—primarily Editor-in-Chief J. Scott Olmsted—to design a lightweight hunting rifle, one effective out to 500 yds. and light enough to tote all day in the field. The result of the collaboration worked. Worked so well, in fact, Remington changed its initial plans regarding the rifle.

Originally, the idea was to launch the Remington 700 American Hunter as a one-year-only offering, available strictly in 2019. Yet the interest in the rifle has been so strong, Remington decided to keep making the 700 American Hunter through 2020. Quite a pat on the back to both the gunmaker and the American Hunter staff!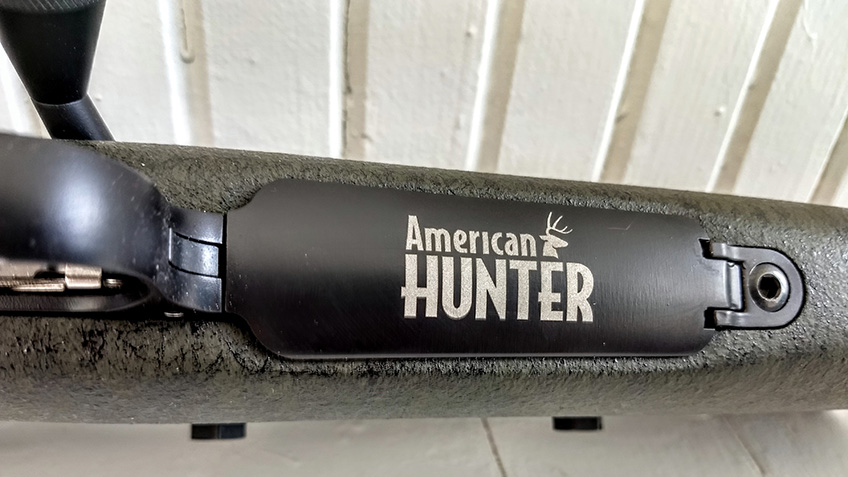 Also, it should be noted, Remington made some manufacturing and design changes to this Model 700, changes it started incorporating into the entire Model 700 line. (See sidebar at the bottom of the article) Given the popularity of the rifle and these changes, it seemed logical for American Rifleman to give the Remington Model 700 American Hunter a try.

I received a new-in-the-box 700 American Hunter, mounted a Leupold VX-3i 3.5-10x40 scope onto the rifle, and headed to my outdoor range in Northern Wisconsin. At my first range session, I zeroed the rifle at 50-yds. and then re-zeroed the rifle at 100-yds. for accuracy testing.


For 6.5 mm Creedmoor ammunition, I used three options. First, Norma's Medium Game rounds firing 130-gr. Scirocco II bullets, with an average velocity of 2,606 fps. Second, SIG Sauer Elite Performance Hunting ammunition, loaded with 120-gr. solid copper projectiles, with an average velocity of 2,657 fps. Last, Winchester's USA Ready range ammunition, launching 125-gr. open tipped bullets, with an average velocity of 2,617 fps.

Over the course of my next two range sessions with the rifle, I consistently shot three-shot groups at 1" or under with all three ammunition selections. The third and fourth shots generally got me into some trouble and widened the groups. How much "trouble," this really represents, though, is debatable given the kind of accuracy needed and expected from a hunting rifle.


My best five-shot-group was with the Norma 6.5 mm Creedmoor at a very nice 0.89". But with the SIG and Winchester ammunition, my groups expanded to 1.25" and 1.34", respectively. As noted, my first three shots with both ammunition brands were almost always at 1" or better. But I tend to shoot fast and I don't usually let the barrel cool down much, so my groups do get larger with more shots.

For a hunting rifle, I'd argue that a five-shot-group truly doesn't mean much, mostly because no game animal I've ever hunted has stuck around for five shots. MOA or better for three shots? I'd take that all day in a hunting rifle, especially as I don't take a hunting shot at over 500-yds.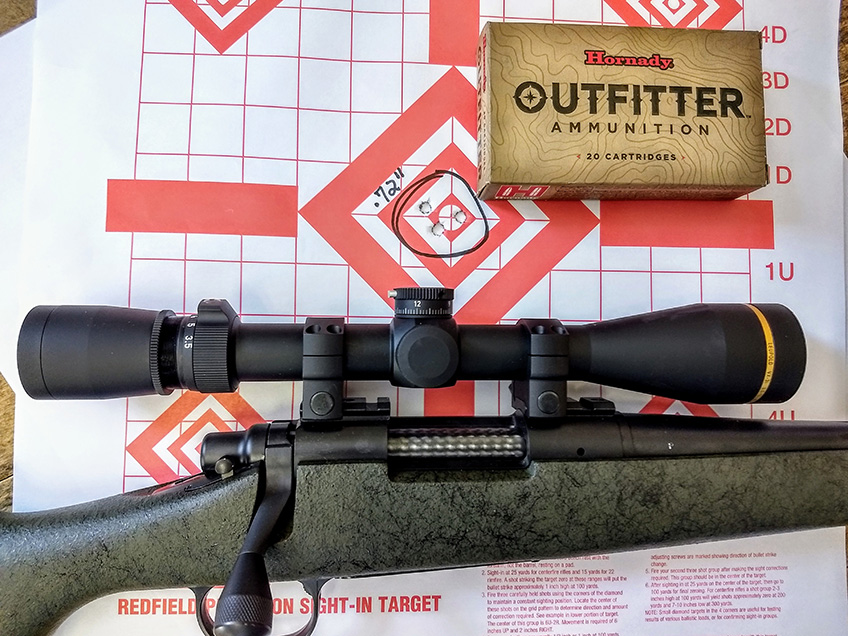 Also, I used the rifle for a review of the Leupold VX-3i 3.5-10x40 scope and it performed admirably. At the very end of my scope testing, with the barrel of the 700 American Hunter quite hot, I put three shots of Hornady Outfitter into a 0.72" group at 100-yds.

I even used a friend's 700 American Hunter during a long-range shooting class I took in October 2019, and I proved to myself that this is a 1,000-yd. capable rifle. Not just for hunting, or at least not for me anyway. I drilled three MOA-size steel targets for hours during the two-day class at ranges from 200- to 1,000- yds. In fact, a successful 500-yd. shot quickly became easy.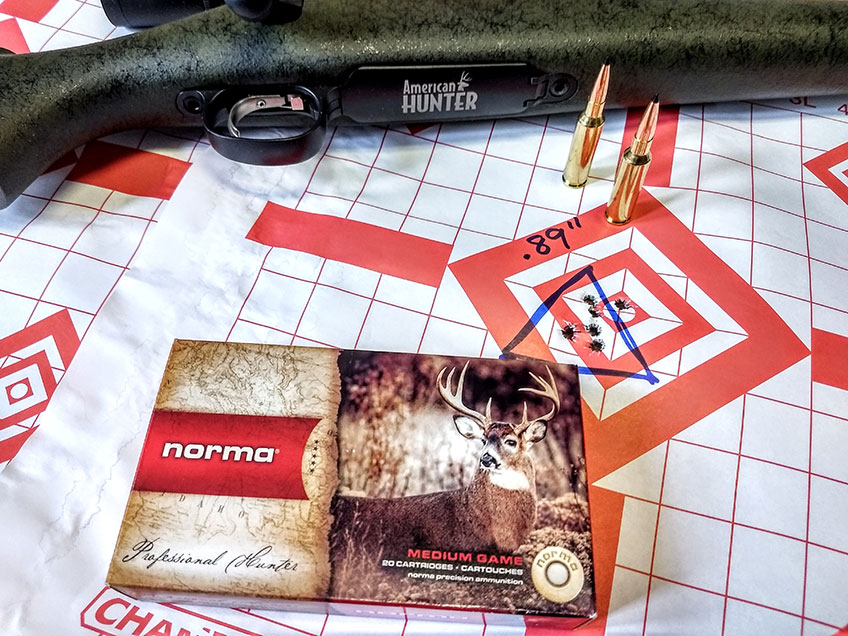 The trigger on the 700 American Hunter is Remington's own X-Mark Pro, a single-stage, adjustable trigger. I didn't adjust the trigger on my test rifle, though it is easily done with a 1/16" Allen wrench. It can be adjusted from the factory setting and up to 5-lbs. of pull. My trigger worked great right out of the box, and broke cleanly at a crisp 2.4-lbs. on average, according to my Lyman Digital Electronic Trigger Pull Gauge.

The 700 American Hunter's barrel is 20" long, making it a nice fit for the tree stand or the hunting blind. It is made from cold-hammer-forged chrome-moly steel and has a heavy profile, though fluting lightens it up somewhat. The 5R rifling is cut with five-grooves and has a 1:8" right-hand-twist. The muzzle is cut with 5/8"x24 TPI threading for a suppressor and comes with a flush-fitting cap.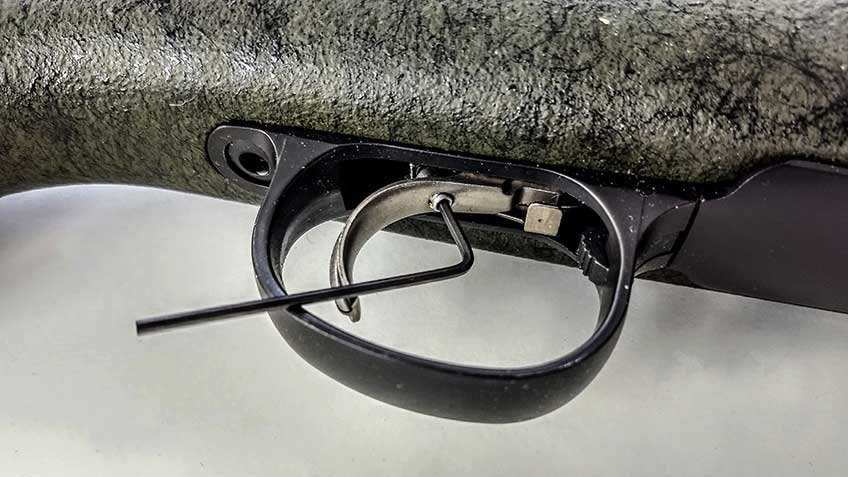 Overall length of the 700 American Hunter is 39.38", while it weighs 6.9-lbs. unloaded.

The rifle's stock is made of composite by Bell & Carlson and features a cheekpiece, aluminum bedding block and 1" Pachmayr Decelerator recoil pad. The length of pull is 13.63". The stock's surface has a tactile texture, and my bare hand held the rifle firmly even in the cold.

This is a fine hunting rifle and Remington was smart to offer it through 2020. It may have some future collector value too, given the American Hunter engraved floorplate and Remington makes these rifles with special serial numbers. In the meantime, any hunter fortunate enough to buy a Remington Model 700 American Hunter rifle will have a great hunting companion for years to come.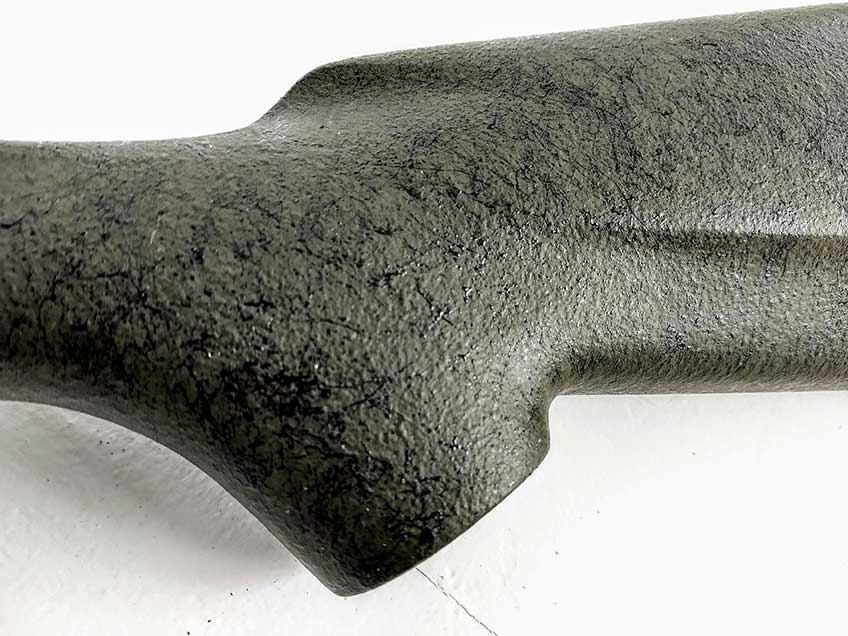 *Note: All velocities measured with a PACT Professional XP Chronograph from Brownells with ten rounds of each ammunition fired at approximately six feet from the rifle's muzzle.

Improvements to The Remington 700 Line

The Remington Model 700 American Hunter includes several differences from past 700 rifles, differences in design and manufacture that Remington will steadily incorporate into the whole 700 line up.

According to Eric Lundgren, Remington Product Manager for Centerfire Rifles, the gun maker invested heavily in new machinery prior to building the 700 American Hunter rifle. The machinery and a dedication to improvement resulted in several key improvements to this Remington 700 rifle versus past models.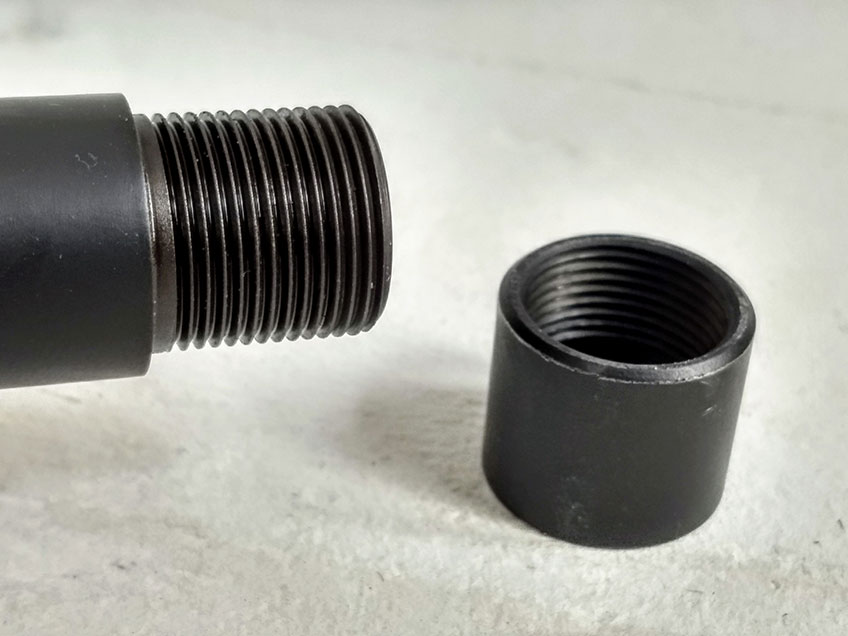 "We were able to make the Model 700 American Hunter barrel's inside and outside diameters perfectly concentric," Lundgren noted. "The chamber, barrel threads and crown are machined in a one-step operation that results in very high degree of precision. While it is more time-consuming and expensive, the result is a much smoother bore and chamber, and a barrel bore that is near perfectly aligned with the centerline of the receiver."

On the rifle's bolt head, the rear faces of the lugs are precision machined to be both true and smooth.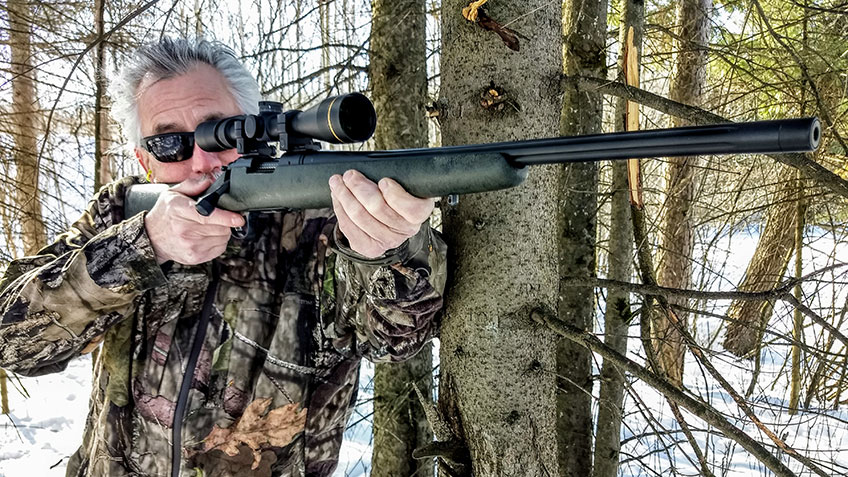 "The angle on the bolt that initiates primary extraction was refined to improve extraction," Lungren said. "This provides more force to begin the extraction of the case from the chamber. Our goal is to provide custom-level tolerances to future Remington 700's and we believe we made a great start with the American Hunter rifle."

Technical Specifications
• Type: Bolt-action centerfire rifle
• Caliber: 6.5 mm Creedmoor
• Barrel: 20″; cold-hammer-forged, chrome-moly steel; 5R rifling, 5 grooves, 1:8″ RH twist; heavy contour w/fluting; ⅝x24 threaded muzzle w/cap
• Magazine: Internal box w/hinged American Hunter engraved floorplate; 4-rnd. capacity
• Trigger: Single-stage, adjustable X Mark Pro
• Safety: Two-position toggle
• Sights: None; Leupold Mark 4 bases installed
• Stock: Bell and Carlson composite w/cheekpiece, aluminum bedding block; LOP 13.63″
• Metal Finish: Black Cerakote, jeweled bolt w/black oxide
• Overall Length: 39.38″
• Weight: 6.9 lbs.
• MSRP: $1,349; remington.com