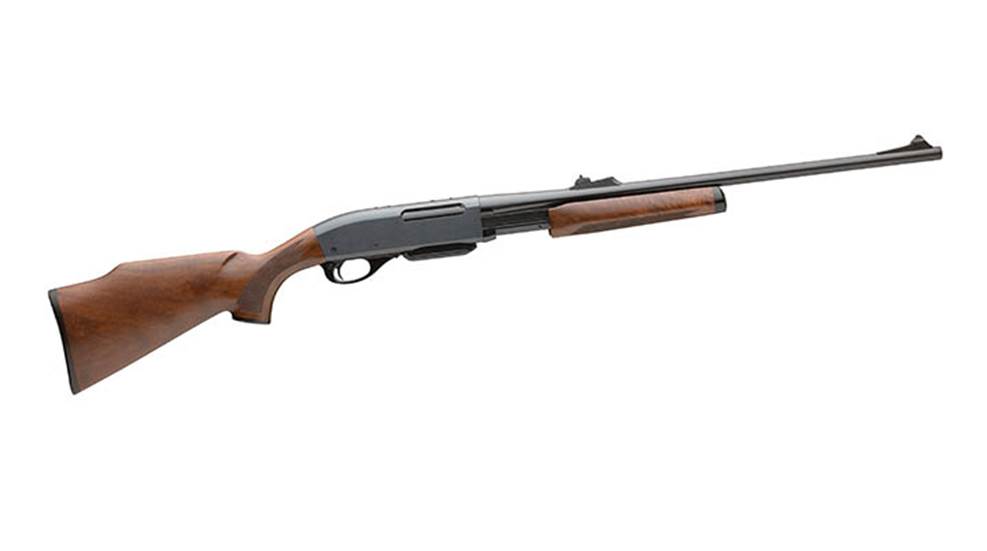 The Remington 7600 took runner-up honors among the most popular pump-action rifles on Gunbroker.com last year, dropping from its first-place position in 2018. Ironically, the top position for 2019 was claimed by another Remington that hasn't been produced since 1936, the Remington Model 12. It's a rimfire, however, and the 7600 is a centerfire that's proven popular with hunters.

Unlike its smaller bore and older relative, the 7600 has been in the top 10 list for the past five years, though. In 2017, the still-in-production model claimed silver in the top-10 race and bronze in both 2016 and 2015.

Enthusiasts were first introduced to the rifle in 1981, when it was unveiled with the same 22" barrel most wear today. A .35 Whelen-chambered model came out later the inaugural year, along with a .30-'06 Sprg. sporting an 18" barrel.

Commemoratives and at least one Special Purpose variant have appeared during the rifle's run. Throughout its nearly four decades of production, it has been chambered in .243 Win, .270 Win., .280 Rem., .30-'06 Sprg., .308 Win. and .35 Whelen. As recently as 2016, the firearm was available with a synthetic stock.

New 7600s currently offered by Remington come with 22" barrels and are chambered for .270 Win., .308 Win. and .30-'06 Sprg. The latter is also available in an 18.5" barreled variant.

The guns have a quick-release box magazine with a capacity of four cartridges. Stock and fore-end are made of American walnut and the barrel is finished in a polished blue.

Length of pull is 13.5" and barrels are constructed from carbon steel with a twist rate of 1:10". Weight comes in at roughly 7.5 lbs. regardless of chambering, and overall lengths are 42 5/8" or 38 1/8 (with the shorter barrel).

Dual action rods ensure smooth cycling between shots and barrels are free-floated. All have an MSRP of $918.29.