Support NRA American Rifleman
DONATE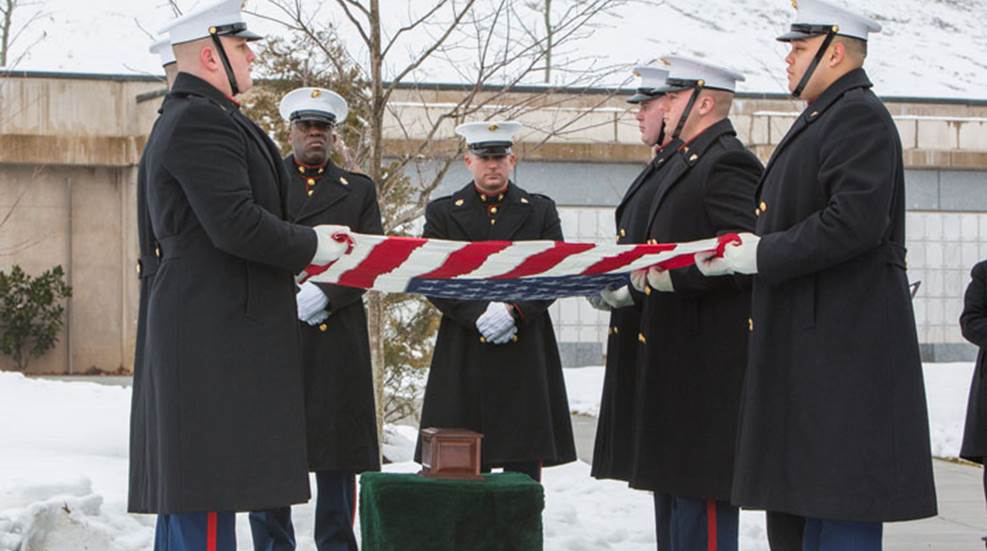 The interment ceremony for R. Lee Ermey—Marine, prolific star of film and television, and NRA Director for six years—was held Jan. 18, 2019, at Arlington National Cemetery's recently opened Section 82. Marines from Marine Barracks, Washington, D.C., served as pallbearers and as a ceremonial firing party during the service, which was attended by approximately 100 mourners. Ermey passed away on April 15, 2018, at the age of 74, from complications of pneumonia.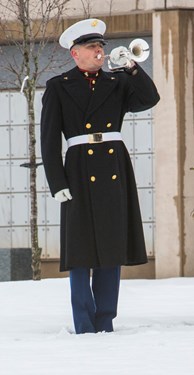 A Hollywood staple for more than three decades, with greater than 70 movie credits to his name, Ermey became known throughout his on-screen career as the very embodiment of the hard-nosed authority figure. Members of the firearm community, however, remember him equally fondly for his time off-screen as one of the entertainment industry's most stalwart advocates for the Second Amendment and the men and women of the U.S. military and law enforcement.
Ermey is perhaps best remembered by millions of his fans as "The Gunny," in recognition of his most famous role—that of Marine Corps Drill Instructor Gunnery Sergeant Hartman in Stanley Kubrick's 1987 film, "Full Metal Jacket"—a part he was ideally suited for thanks to his previous real-world experience as a Marine drill instructor. In fact, so well-received was his gritty portrayal of Hartman that Ermey would receive a Golden Globe nomination for the role.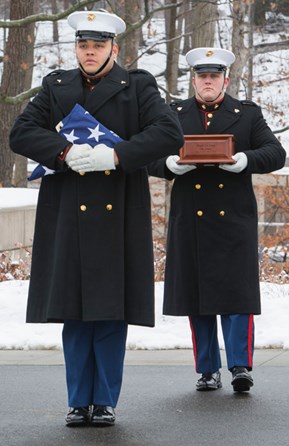 But the speakers during Friday's ceremony didn't focus much on his accomplishments; they devoted a lot more time to talking about what a fine person R. Lee Ermey was. His friends, family members and colleagues painted the picture of a man who greatly appreciated his fans, while at the same time understanding that his celebrity could be used for good.
"Many people in our society measure success through accomplishments, but to me it's more important how many people's lives you've touched—and there's not many people who can say they've touched as many lives as Gunnery Sergeant R. Lee Ermey did," said Bill Rogin, Gunny's manager of almost 30 years. "It's not the things he did that you've read about that made him so great, it was the things that you didn't hear about. Like all the times that he'd meet with dying children with the Make-A-Wish Foundation and then would never let it be publicized—he did that three times in the last year of his life, when he was sick himself. He was a true gentleman, and it was my honor to serve him and to serve others through him."
Close personal friend, and former Sergeant Major of the Marine Corps, Harold G. Overstreet, said Ermey always had time for his fans, particularly those who were veterans.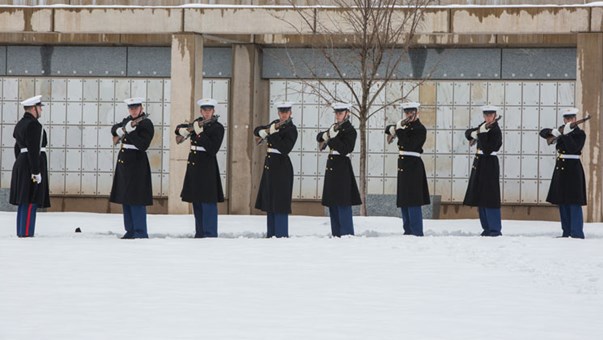 "People would ask him to do all kinds of events, and I'm fortunate because I got to do a lot of these things with the Gunny. There was always one simple engagement rule: If it was for veterans or the Young Marines, he was in—he would always do it and he wouldn't charge anything because it was in his heart to do those sorts of events," Overstreet said. "People would stand in line all day just to get an autograph and a picture with him, and he was so gracious with everyone that he really made them feel good and like he really appreciated them."
A native of Emporia, Kan., Ermey enlisted in the U. S. Marine Corps fresh out of high school. He would go on to serve the Marines for 11 years—including two years as a drill instructor at Marine Corps Recruit Depot San Diego and 14 months deployed to Vietnam attached to Marine Wing Support Group 17—before medically retiring in 1971 due to injuries sustained in the service of our nation. While on active duty, Ermey would rise to the rank of staff sergeant (E-6). On May 17, 2002, he received an honorary promotion to gunnery sergeant (E-7)—becoming the first Marine retiree to receive such a promotion in the storied history of the Marine Corps.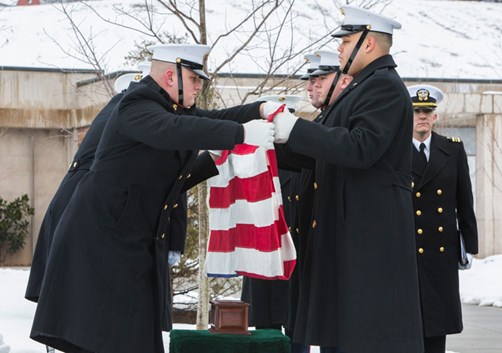 Following his service, Ermey studied drama at the University of Manila in the Philippines, eventually entering the Hollywood scene as a technical advisor. His first role in front of the camera was as Sergeant Loyce in "The Boys in Company C" (1978), and he would go on to feature in many important films and television shows, including: "Apocalypse Now," "Mississippi Burning," "The Simpsons" and the "Toy Story" series, to name just a few.
The Gunny's impact on the firearm community was equally indelible. An avid supporter of the Second Amendment, Ermey helped with the NRA Freedom Action Foundation's "Trigger The Vote" voter registration campaign in 2012, was spokesman for the Young Marines youth program and regularly spoke at the National Police Shooting Championships. In his personal zeal to give back to America's servicemen and women, he made numerous trips to visit deployed troops, including multiple trips to the Middle East.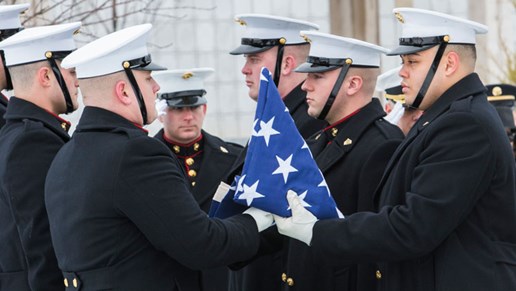 Ermey also hosted a number of firearm-related television shows, displaying both his impressive gun knowledge and marksmanship skills on "Mail Call" and "Lock N' Load with R. Lee Ermey" on the History Channel, "GunnyTime with R. Lee Ermey" on the Outdoor Channel and "Designing Spaces Military Makeover" on Lifetime. In his free time, Gunny often shot NRA High Power Rifle matches on Dennis DeMille's team, and he also authored "Gunny's Rules: How To Get Squared Away Like A Marine" back in 2013. Over the years, Gunny has been a spokesperson for several companies within the industry, including Glock, SOG Specialty Knives & Tools and TRU-SPEC.
During his tenure on the NRA Board of Directors, from 2011 until his death, Ermey served as a member of the Public Affairs, Military & Veterans' Affairs, Adaptive Shooting Sports, and Hunting & Wildlife Conservation committees. He was a Life member of the NRA.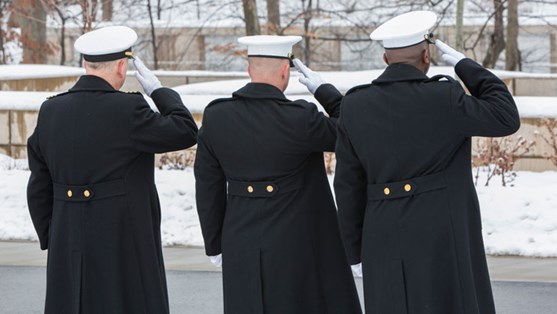 R. Lee Ermey is survived by his wife, Marianila Ermey; six children, Kim Bolt, Rhonda Clinton, Anna Liza Cruz, Betty Ermey, Evonne Ermey and Clinton Ermey; 12 grandchildren; and six great-grandchildren.