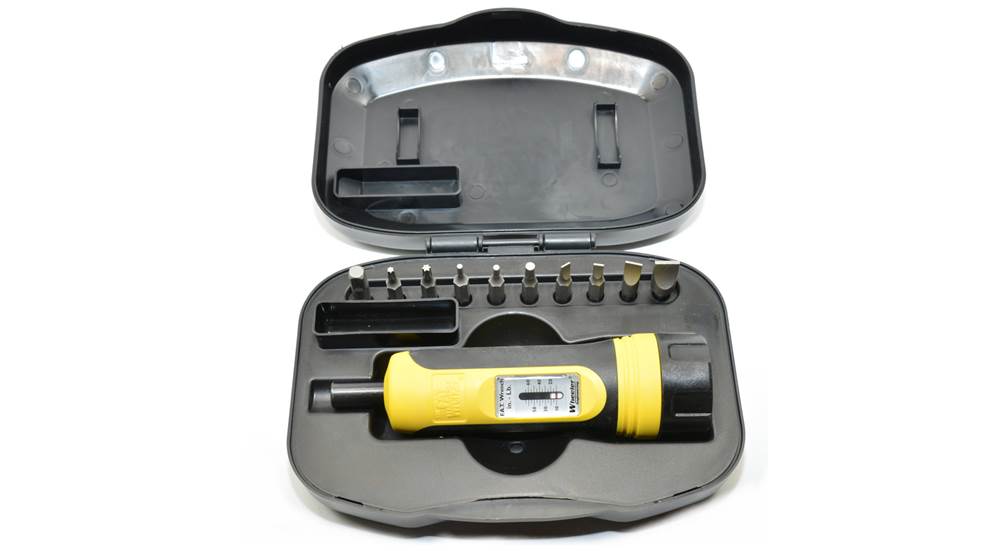 Whether it's a revolver, semi-automatic pistol, rifle or shotgun, there's a good chance your firearm is being held together by an assortment of screws—most of which have been designed with recommended torque settings in mind. The F.A.T. (Firearm Accurizing Torque) Wrench from Wheeler allows you to consistently apply the appropriate amount of torque to each of these fasteners, maximizing both performance and longevity.
The tool has an adjustment range between 10 and 65 in.-lbs., and simply rotating the bottom of the unit alters the setting. A set of 10 bits comes with the F.A.T. Wrench in its hard-sided case, and both manual (shown) and digital versions of the wrench are available.
MSRP for the torque-setting wrench is $80. For more information, please visit wheelertools.com.