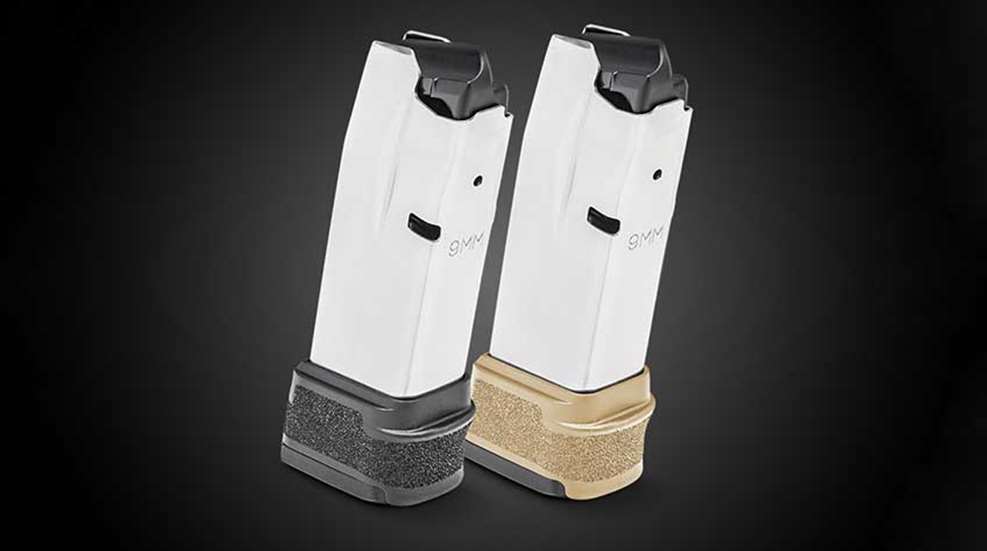 Springfield Armory
now offers a 15-round magazine compatible with its micro-compact Hellcat pistol, upping the capacity to be on par with many of today's duty-size compact pistols, like the Glock 19. Despite this dramatic capacity increase, the 15-round magazines are only slightly longer than the company's 13-round extended magazines already available.
"This magazine offers Hellcat owners the ability to increase the total capacity of their pistol by two rounds or to carry a larger 15-round mag as a back-up," says Steve Kramer, vice president of marketing for Springfield Armory. "This increased capacity puts the Hellcat platform even further beyond its competitors and means users can carry with even greater confidence."
Compared to the company's 13-round extended magazine, the 15-round option extends .28" longer to provide room for two extra rounds. These magazines, available in black and flat dark earth, will be available directly from Springfield Armory as a standalone accessory for Springfield Hellcat pistol owners. The suggested retail price on the magazines is $39.95. For more information, visit
springfield-armory.com
.