Support NRA American Rifleman
DONATE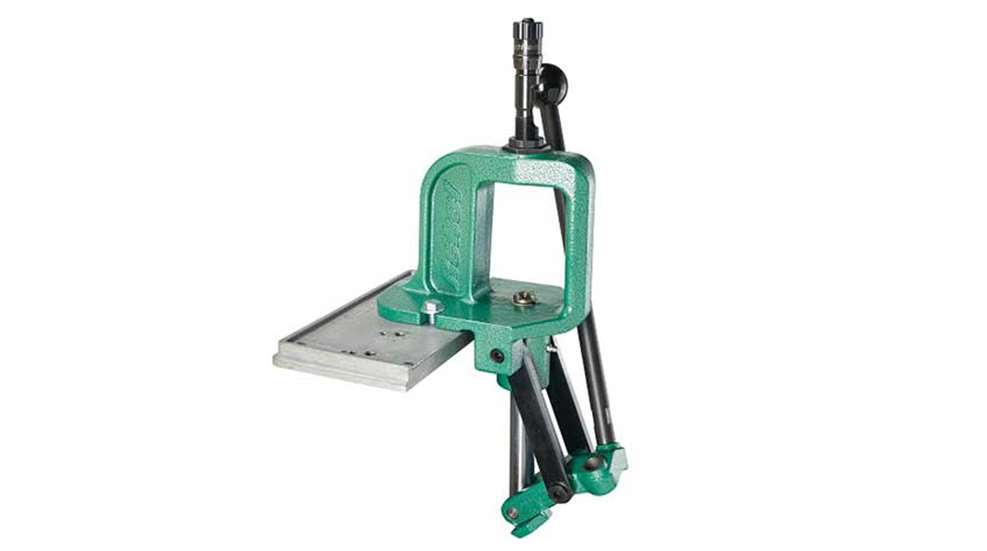 Even with the wide variety of factory-produced ammunition on the market today, there's never been a better time for handloaders to get in the game of cartridge creation. The core of any solid reloading setup is a good press, and
RCBS
is leading the way with the next-generation single-stage reloading press in the form of its Rebel.
"The Rebel Single Stage Press offers outstanding strength, durability and versatility in one easy to use package," said Jason Slinkard, director of shooting accessories for Vista Outdoor. "Built to simplify the reloading process, our newest press continues forward the
RCBS
tradition of rugged dependability while promoting ease of operation at every touch point."
While most of the firearm industry is focused on making products smaller and lighter, RCBS is heading the opposite way with its reloading presses, and that's good news for today's handloaders. The Rebel features a taller opening than any of the company's previous single-stage presses, enabling handloaders to work with a greater number of large cartridges. The base has been widened to provide added stability, and the cast-iron frame is 22 percent heavier than the Rock Chucker Supreme.
One area where elements haven't gotten larger is in the tolerances. The tightened dimensions of the RCBS Rebel enable handloaders to craft precision cartridges with ease. A built-in spent-primer collection system at the bottom of the press ensures that handloaders can direct pulled primers straight to the trash and keep their work area clean. The press also includes a Zerk fitting for added lubrication, as well as an ambidextrous handle.
RCBS will replace the Rock Chucker press in its reloading starter kits with the new Rebel single-stage press, giving new handloaders a solid starting platform for crafting their very own rounds. On its own, the RCBS Rebel single-stage press retails for $269.95. The Rebel Master Reloading Kit, which includes the company's new Uniflow-III Powder Measure, retails for $488.95. For more information, visit
rcbs.com
.