Support NRA American Rifleman
DONATE
There is no time like the present to enjoy modern civilization and the technological advancements that make our complex lives simpler and more secure. American Outdoor Brands, the publicly-traded firm that oversees firearm companies Smith & Wesson and Thompson/Center, offers these advancements through accessory companies such as
Lockdown,
a gun safe storage solution company that has supplied the industry with its products for many years.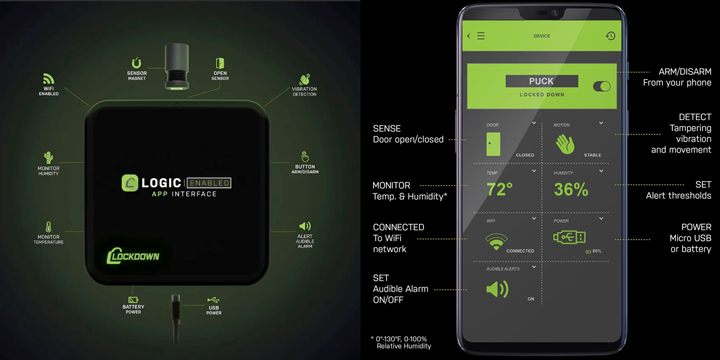 The Puck is the company's latest offering, one of the most technologically advanced products we've seen in recent years. The powerhouse unit takes up as much space as a coffee coaster and enables firearm storage monitoring. The unit provides humidity, temperature and vibration/tampering feedback, as well as door sensing with real-time notifications sent to mobile devices via the Lockdown LOGIC application. In addition to environmental feedback, Lockdown's Puck provides instant security by way of the supplied door sensor. The moment the unit is installed and initiated, Puck keeps you notified of unwanted access to your precious firearms and valuables.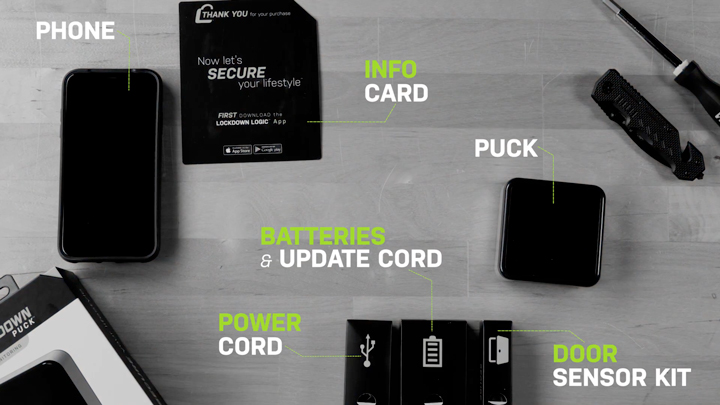 Lockdown supplies everything you need to get up and running, including four AA alkaline batteries. Lockdown also provides mounting hardware, tools and two USB charging cables. Installation of the system is fairly straightforward. Included with the door sensor magnet are adapters to allow the unit to be used in myriad locations.
Though intended for monitoring a gun safe, the Lockdown Puck can be used anywhere and for nearly any application. If you have a restored classic car in the garage and want to know the security and general condition of the environment surrounding it, the Puck can be used to help. Do you own a boat and want to know nobody is onboard? The Puck can be used there, too. The possibilities are seemingly endless.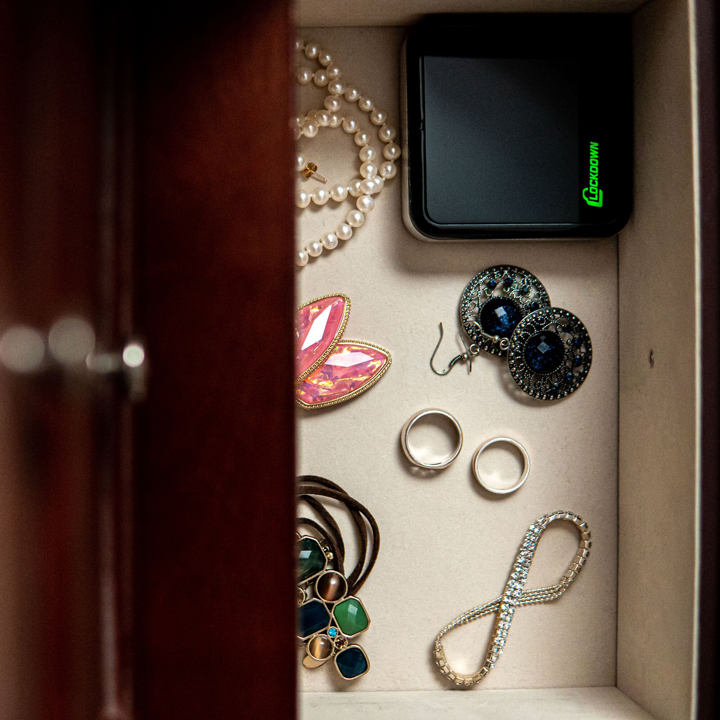 The Puck presents a real value to the consumer with its suggested retail price of $109.99, by providing freedom and peace of mind to those detached from beloved valuables. The customization of the system through its digital application is the most alluring feature. In addition to providing the ability to control notifications, manipulate the system on or off, set alarms and connect to multiple Lockdown devices from anywhere in the globe from the palm of your hand, the Puck is easy to use and is an especially useful 21st century product.
For more information about the Lockdown Puck, visit the company website
HERE
.