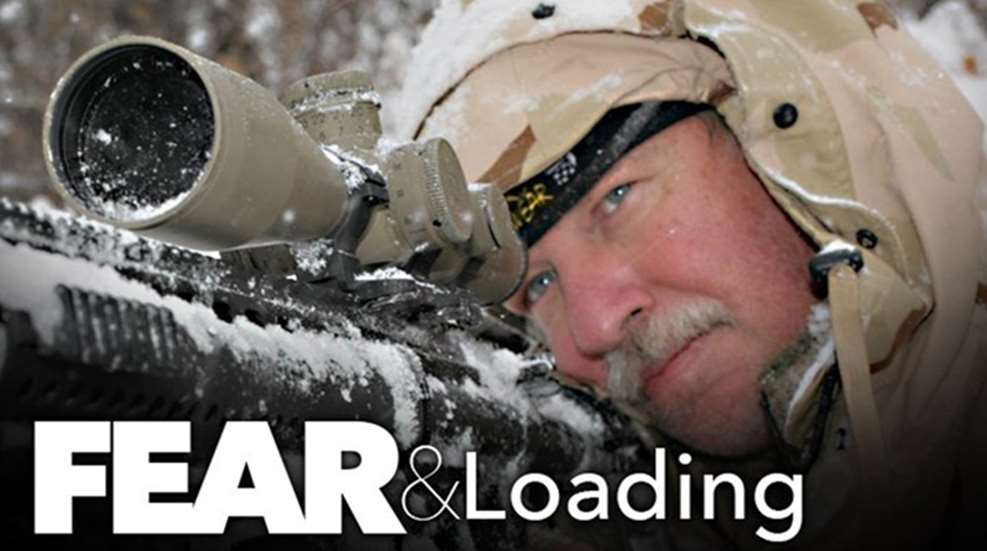 Streamlight has a long history of delivering rugged and reliable lighting equipment for emergency personnel. The company's line also includes weaponlights and lasers, so unless you've been living under a rock, odds are good you're familiar with the brand and performance.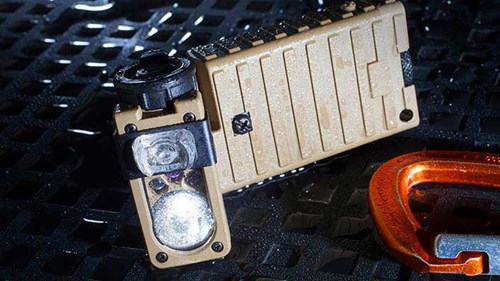 The company's latest isn't gun-specific, but if your bug-out bag is getting a little heavy, or you have an array of lights for an emergency—each with a confusingly different role—the new Sidewinder Rescue may be an ideal remedy. It won't break the bank, either.

I tried to drown the test light in a bucket of water for several hours, and it never needed resuscitation. According to Streamlight, it's capable of surviving half an hour submerged at one meter.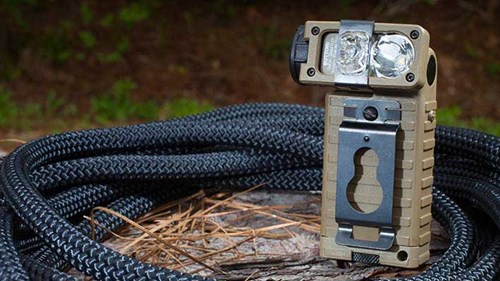 The Sidewinder's versatility starts with an LED housing capable of rotating 185 degrees to provide lighting in front, above, behind or at any angle between. It's a hands-free solution in a variety of situations, even if you always have a headlamp. The main lighting source is a C4 LED capable of providing up to 55 lumens of illumination, which isn't a lot for tactical use, but that's not this light's primary function. An oversized and slightly recessed push button on the housing activates the lights with a single press. Hold it down and it toggles through four brightness settings. Simply release when you reach the desired output.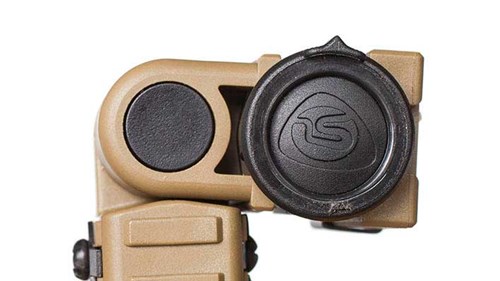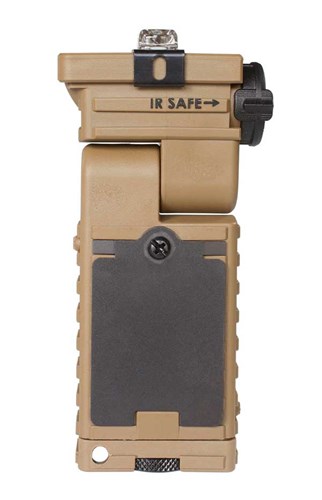 Two quick presses and the white light kicks into strobe mode (user selectable at a rate of 50 or 120 pulses a minute). A rotary selector knob surrounds the on-off-dimmer-strobe switch, and when turned to the right position allows the use of similarly variable-intensity green, blue and infrared LEDs. Aircraft flying search patterns with night nods would be hard pressed to miss the IR, and if you have to leave a disabled vehicle in darkness, the strobe will make you painfully visible to unknowing motorists.

LEDs cast a very narrow field of illumination, though. To address situations where wider coverage is required, the Sidewinder has a diffuser that can be slid in front of any of the lighting sources. This feature sets this model apart from the rest of its siblings.

Add removable belt and helmet plates, lanyard and molle attachment, and it won't be long until this versatile little powerhouse finds its way into bug-out and emergency bags. At 4 7/8 inches tall (with the LED housing rotated completely upright), 2 1/4 inches wide and 1 3/16 inches thick, it doesn't occupy much space. With the provided AA batteries, it tips the scales at only 5 ounces and, best of all, it's selling for quite a bit less than $99 everywhere I looked.