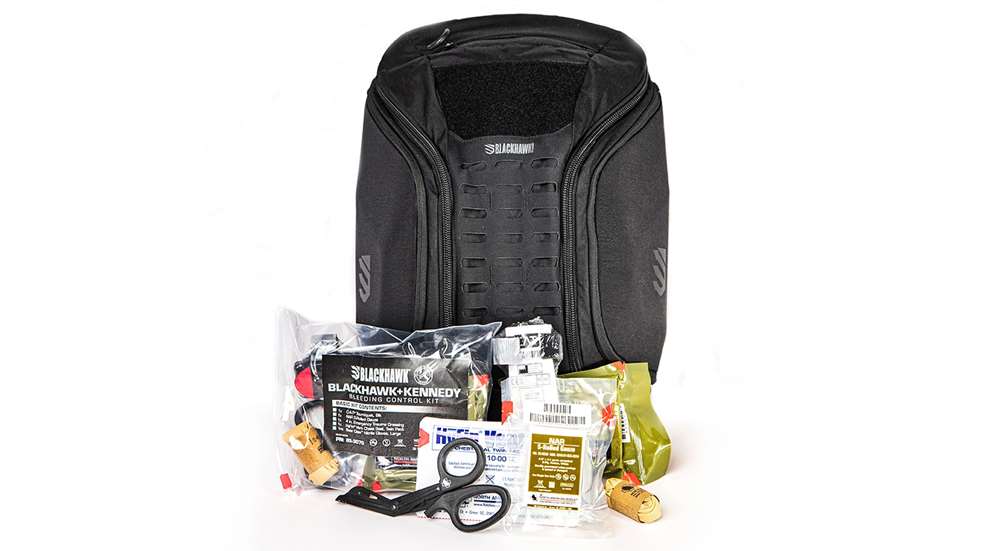 The human body can bleed out in less than five minutes, so when someone is hemorrhaging blood, waiting for the paramedics to arrive isn't an option. Assembled with the help of Travis Kennedy, a former Navy SEAL medic, Blackhawk's EDC Prep Kit provides the company's Stingray EDC Pack filled with a bundle of wound-care items that allow for first aid to be rendered immediately.
Included in the kit are: a Combat Application Tourniquet; 5 yards of sterile 3" wound-packing gauze; a roll of North American Rescue's 4" Emergency Trauma Dressing; a HyFin Vent Chest Seal Twin Pack; a pair of nitrile gloves and a set of trauma shears.
MSRP is $199. For more information, please visit blackhawk.com.