Support NRA American Rifleman
DONATE
If you've never had a reason to make northeastern Ohio a destination, you do now. Parma, Ohio-based 
Parma Armory
has announced the opening of the world's largest double-deck shooting range, called the
 "
21 Gun Salute Range," alongside its more intimate "5-Star Gun Range." Both 30-yard ranges allow a wide variety of firearms, including handguns, long guns, shotguns and legal fully automatics. President and founder of the Parma Shooting Center, Rob Euerle, said the idea for the new double-decker, 21-lane range stemmed from heavy demand.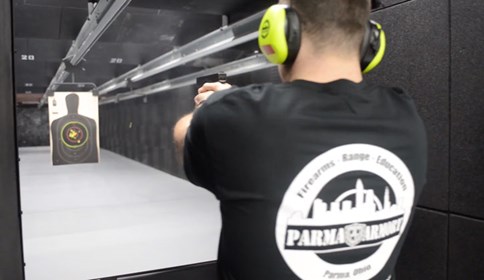 "In 2018, when 10 of our customers were stacked up in our hospitality lounge at one time, willing to wait for up to an hour to get one of our original five shooting lanes instead of going elsewhere, I knew the best way to thank them for their loyalty was to build the best, biggest and most modern indoor shooting range imaginable," said Euerle.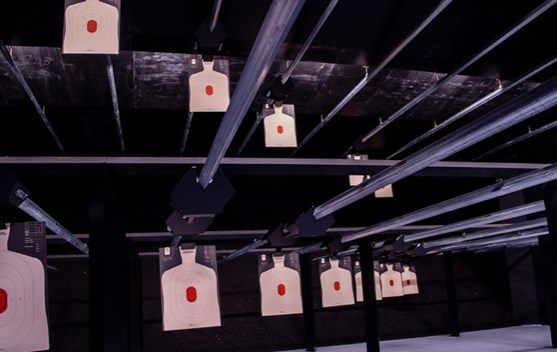 The new "21 Gun Salute Range" brings the grand total of shooting lanes at the Parma Armory shooting center to 26. Each of the two ranges also has its own gun store, to help keep wait times down. Lanes include variable target options controlled by digital tablets, dynamic paper targets and police distraction lighting. On special electronic-image lanes, targets can be projected onto paper with an almost unlimited number of variations, such as hunting scenes, high-stress photos/videos, photos from customers own phones and more. For those who also enjoy launching an arrow or two downrange, the Parma Armory Shooting Center is home to a 3D Archery Range, which stretches from five to 35 yards. Targets are mobile, and a wide range of archery equipment is allowed, from traditional bows, to compounds, to crossbows.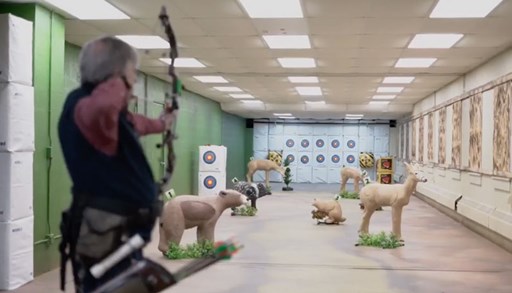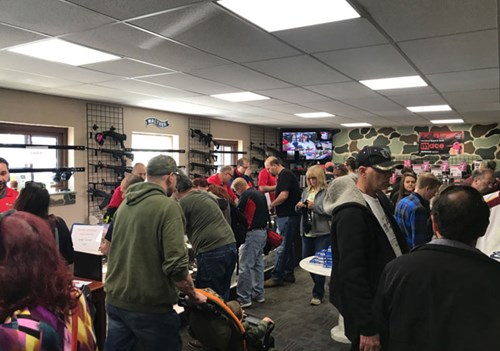 Although fully operational now, Parma Armory Shooting Center will have its official Grand Opening Celebration and Armory Dedication on Saturday, Oct. 12, 2019 starting at 9 a.m. The event will kick off with a 21-gun salute ceremony on the 21 Gun Salute Range to honor the heroic fallen men and women of the military, law enforcement and firefighting

For more information on Parma Armory, watch the video here, and please check out theparmaarmory.com.