Support NRA American Rifleman
DONATE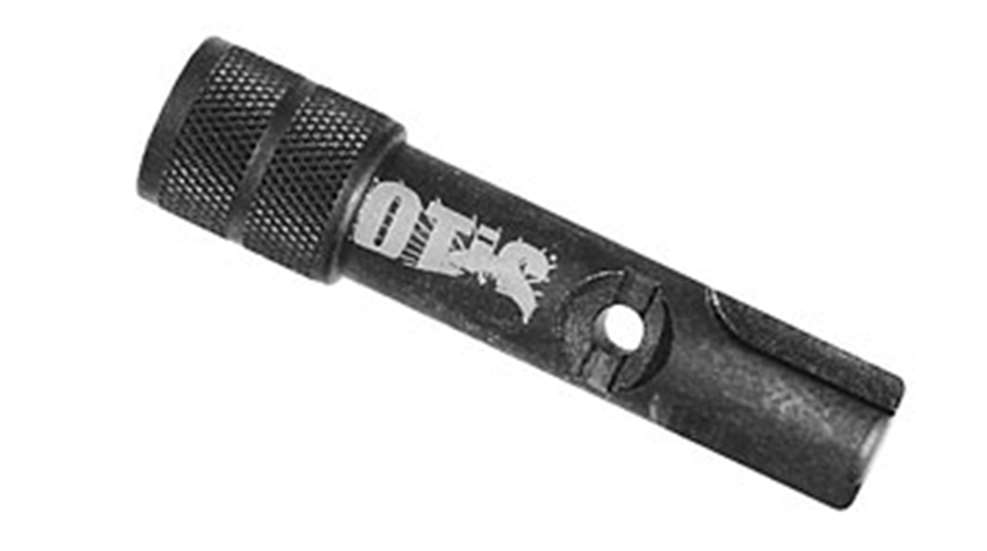 6/5/2013
As a soldier and civilian shooter, I've had plenty of practice disassembling, cleaning and maintaining M4- and AR-style rifles. Many times I've seen young soldiers take knives to their rifle's bolt assemblies, trying to scratch off the tough, caked-on carbon. It made me cringe a bit, but given a standard G.I. cleaning kit and basic CLP solution, they really didn't have other options available in the field.
Times have changed. New for 2013, Otis Technology has introduced the B.O.N.E. Tool, the first tool specifically designed to clean the bolt assembly components of an AR-style rifle. CNC-machined from 1144 steel, the B.O.N.E. Tool has built-in scrapers designed to remove carbon fouling from the bolt, bolt carrier and firing pin. As well, it includes an 8-32 threaded hole so it can act as a T-handle for conventional cleaning rods. Its 25⁄8x5/8-inch dimensions make it is easy to store and transport, even in a pistol grip compartment.
Guaranteed for life, this product should become a staple of AR cleaning and repair kits, and it is my hope they become standard-issue among military and law enforcement. Price: $25.
Contact: Otis Technology; (800) 684-7486; www.otistec.com.