by
posted on March 5, 2021
Support NRA American Rifleman
DONATE
Stoeger Industries
is offering its M3500 Predator/Turkey shotgun outfitted and tuned for heavy-hitting payloads commonly used by hunters. Though not limited to hunting, this 3.5" magnum 12 gauge has the capacity to serve home defenders just as well. Stoeger employs the inertia-driven action credited to Paolo Benelli that reduces recoil, allows for flawless function, and when paired with a pistol grip and dressed in camouflage, gives hunters and home defenders an affordable semi-automatic shotgun.

Mossy Oak
supplies its Overwatch camouflage pattern, which is a pattern that consists of computer-simulated terrain features that is found to provide effective concealment. Putting the barreled action to shoulder is a recoil-absorbing synthetic material that wrapped in Mossy Oak. Stoeger supplies a length-of-pull set to just under 14.5" and ships a shim kit for adjusting the stock's drop for a customized fit.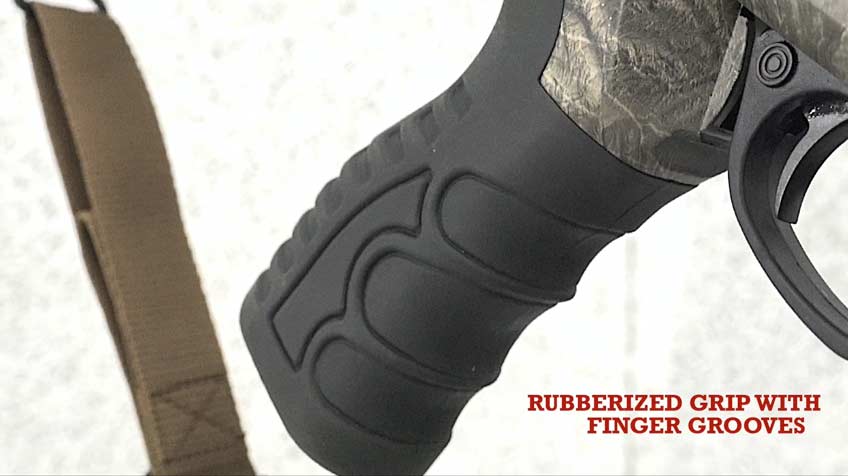 Attached to the aluminum receiver of the M3500 is a 24" ported barrel. A stepped and ventilated rib comes standard, which is fitted with a fiber-optic aiming bead. Whether the intended target is a predator or gobbling turkey, Stoeger worked with
MOJO Outdoors
to supply two extended choke tubes with the gun. The clearly marked chokes are made of stainless steel and feature aggressive knurling for easy, tool-less removal.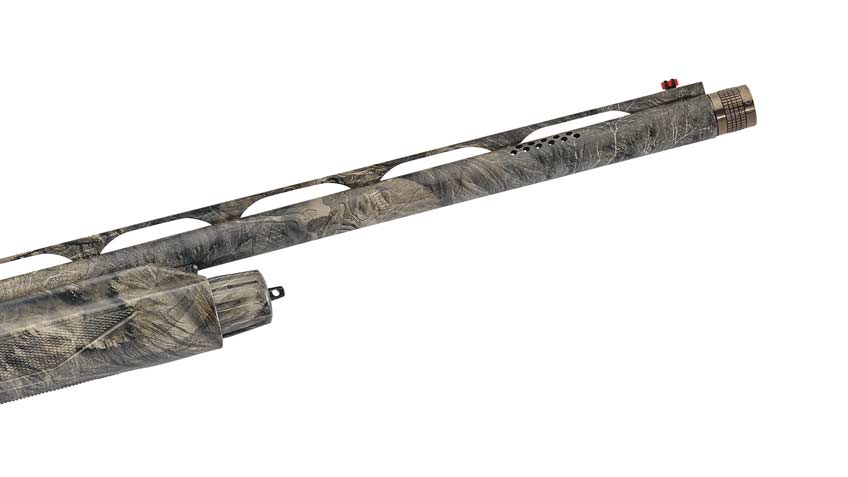 Overall length of the M3500 Predator/Turkey comes to 46" with a weight of 7.5 lbs. Stoeger supplies many of the bells and whistles that set this niche-specific gun into a class of its own. The enlarged trigger guard is a welcome feature, as is the rear-mounted cross-bolt safety mechanism—hunters will find no issue safely manipulating this pistol-grip shotgun in the field. Rounding out the package is a sling made of woven paracord.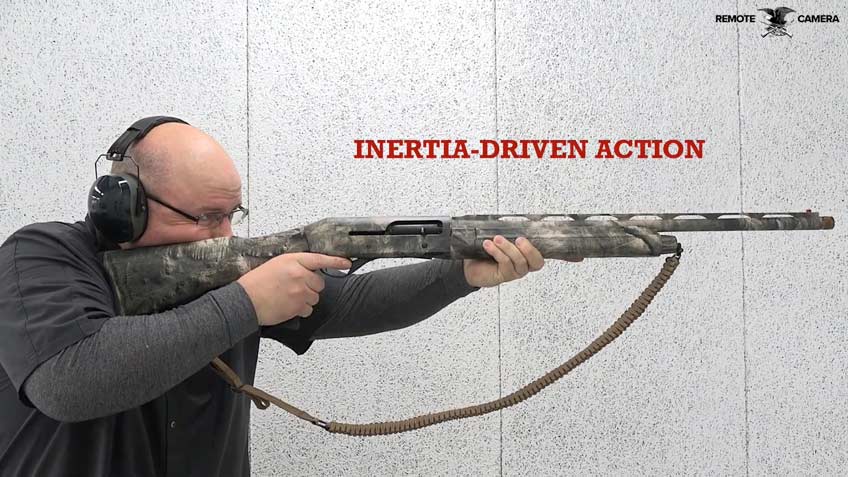 Watch our
NRA Gun of the Week
video above to learn more about the
Stoeger M3500 Predator/Turkey
shotgun.
Stoeger M23500 Predator/Turkey SpecificationsManufacturer
:
Stoeger Industries
Action
Type
: inertia-driven semi-automatic shotgun
Chambering
: 12-ga.; 3"
Barrel
: 24"; Mossy Oak Overwatch finish
Receiver
: aluminum, Mossy Oak Overwatch finish
Stock
: synthetic; Mossy Oak Overwatch finish
Grip
: rubberized pistol-style
Magazine
: five-round capacity, tubular
Trigger
: 5-lb., 4-oz. pull
Length
: 46"
Weight
: 7 lbs., 12 oz.
MSRP
: $929
Further
Reading
:
The Keefe Report: Stoeger Firearms
Review: Stoeger STR-9 And Double Defense
Stoeger Coach Gun
NRA Gun of the Week: Uberti USA Wild Bill 1851 Navy Conversion