by
posted on April 9, 2021
Support NRA American Rifleman
DONATE
The Savage Arms Impulse Hog Hunter is the Westfield, Mass., gunmaker's latest innovative introduction. Though Savage continues with its
highly successful
and, accurate, turn-bolt rifles, the Impulse is in a class of its own and stands to rival much pricier European straight-pull designs.

The
Impulse Hog Hunter
, like all other Savage rifles provides a hand-straightened, carbon steel barrel that is button rifled to achieve m.o.a.-capable accuracy. The trigger unit is the
user-adjustable
AccuTrigger and, completing the package is another known quantity from Savage—
AccuStock with AccuFit
.

Considering the gun's straight-pull design with barrel-to-bolt lockup, Savage is afforded the use of aluminum with making the receiver. This also helps to lighten the gun's weight and allows for a heavier, medium-contour barrel. American Rifleman's Impulse Hog Hunter sample arrived chambered for
6.5 Creedmoor
, but Savage has taken steps to provide consumers with options for .308 Win., .30-'06 Sprg., and .300 Win. Mag. Overall weight will vary between 8.4 lbs., and 9.1 lbs., respectively.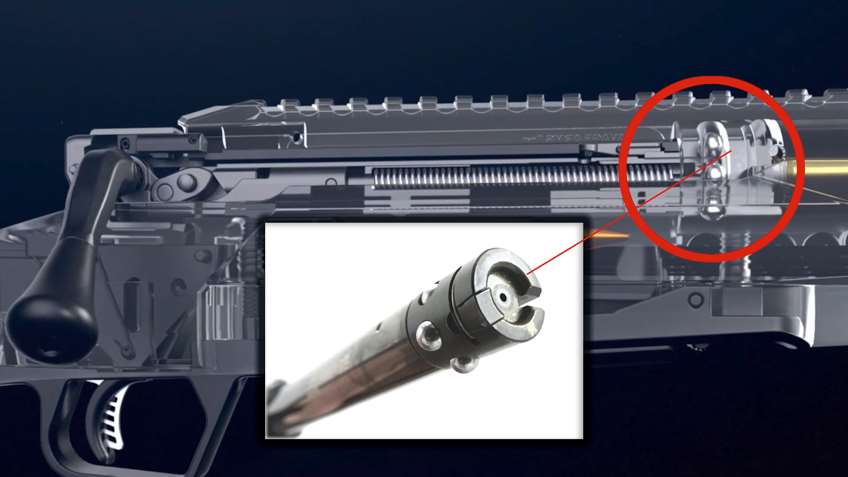 A Picatinny-style rail runs the full length of the receiver's top. The rail section is integral to the receiver and sports 20 m.o.a. of cant. Along the bottom, just forward of the enlarged trigger guard is the flush-fit detachable box magazine.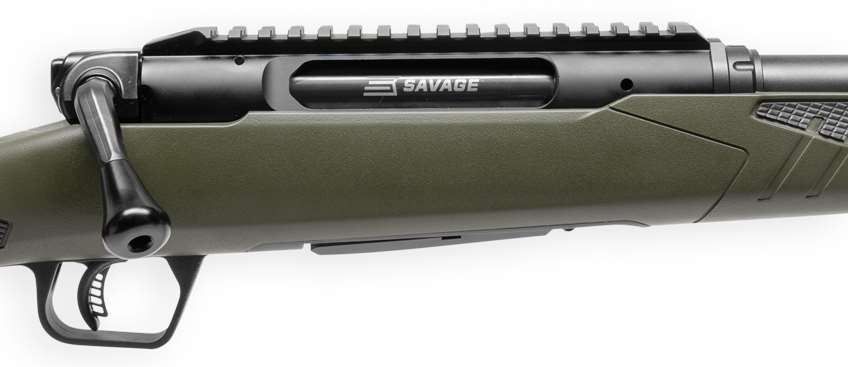 Our experience on the range with this new American-made rifle system was eye opening. It is apparent that Savage looked at many successful designs and came to market with one that American consumers should love. The action is fast and smooth, and the overall balance and functionality was a joy to handle.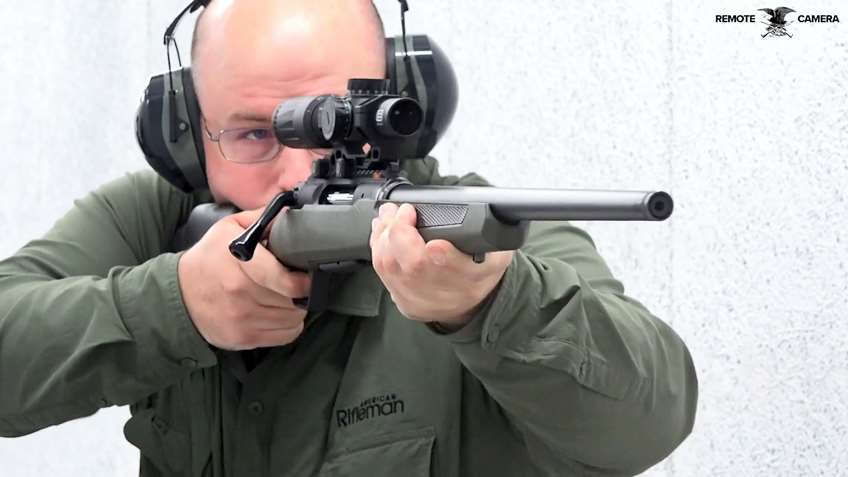 Watch our
NRA Gun of the Week
video above to see the Savage Impulse in action.
Savage Arms Impulse Hog Hunter SpecificationsManufacturer
:
Savage Arms
Action
Type
: straight-pull, bolt-action rifle
Chambering
: 6.5 Creedmoor
Receiver
: aluminum, matte-black finish
Stock
: OD Green, adjustable, AccuStock
Magazine
: four-round detachable box
Length
: 41.5"
Weight
: 8 lbs., 8 ozs.
MSRP
: $1,379
Further
Reading
:
Savage Arms 110 Classic Review
A Serious Rifle Maker's Take On A Series Shotgun
Savage Arms Shotguns: A Brief History
NRA Gun of the Week: Savage Arms Axis II Overwatch
The Model 1895 Lee Navy: Background & Value
6 Reasons To Reconsider M14 & M1A Rifles