by
posted on August 28, 2020
Support NRA American Rifleman
DONATE
Savage Arms
came to market in 2020 with an American-made shotgun and caught the attention of the industry. Brand loyalists who have come to know Savage for its accurate and affordable rifles now have a product that opens the doors to new adventures and opportunities. The Savage Arms Renegauge is a 12-gauge semi-automatic that is host to patented features, from its operated system to creature comforts. The Renegauge is built to deliver consistency through the harshest conditions.

Inside the Renegauge is Savage Arms' patented Dual Regulating Inline Valve (D.R.I.V.) gas system. The system results in consistent operation while lessening recoil, which translates to shot-to-shot consistency shotgunners require, especially hardened waterfowlers. The system helps keep the action cleaner and cooler. Melonite treating and chrome plating further mitigate corrosion.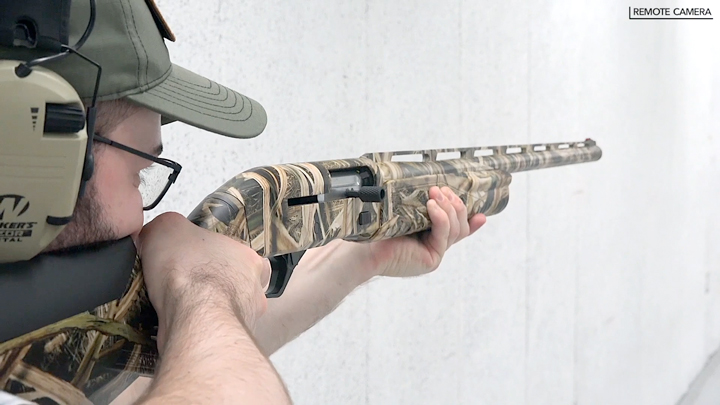 Savage provides a synthetic stock with its Renegauge that includes a buffer system for recoil management. Also included to combat recoil is a removable cheekpiece and ultra-soft recoil pad consisting of a gel-like material. Our testing has proven the material to effectively dampen recoil transfer to the shooter. Savage supplies stock spacers to adjust length of pull, as well, various-height cheekpieces are available. Drop and cast adjustment shims come standard.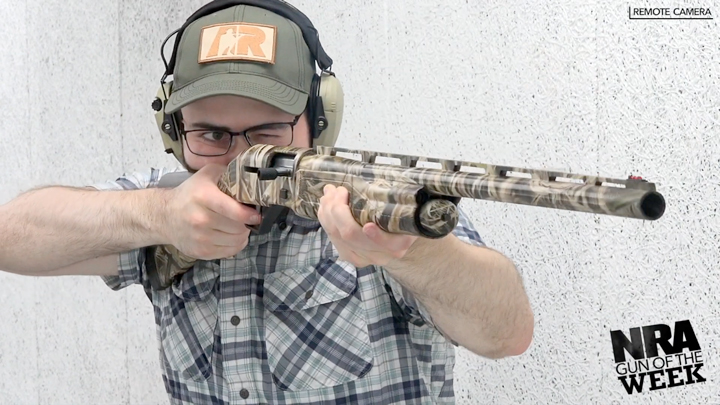 The Renegauge 12-ga. shotgun comes with an aluminum receiver, 24", 26" and 28" barrel options depending on model. The Renegauge Waterfowl model provided for testing purposes is supplied with a 28" carbon steel barrel, which has been fluted and threaded for Benelli/Beretta-style choke tubes. Savage ships its Renegauge with a hard-sided case.
Watch our
NRA Gun of the Week
video above to learn more about Savage Arms Renegauge 12-gauge. shotgun.
Savage Arms Renegauge SpecificationsManufacturer
:
Savage Arms
Action
Type
: gas-piston-operated semi-automatic shotgun
Gauge
: 12; 3"
Receiver
: aluminum
Barrel
: 28" carbon steel
Sights
: ventilated rib, fiber optic
Magazine
: four-round capacity tubular
Stock
: synthetic
Finish
: Mossy Oak Shadow Grass Blades
Overall
Length
: 49.5"
Weight
: 8 lbs.

MSRP
: $1,549.00
savagearms.com

Further Reading:Savage Renegauge: A Serious Rifle Maker's Take on a Serious ShotgunAccuFit: The New Shape of SavageBack to Basics: SilencersBack to Basics: How Semi-Automatic Firearms Work
---
Extras:
NRA Gun of the Week: Savage Axis II Overwatch
First Look: Savage Renegauge Shotgun
Field Tested: Savage 110 Precision Rifle
NRA Gun of the Week: Savage Model 99 Rifle
Winchester Rimfire Ammunition