by
posted on September 2, 2021
Support NRA American Rifleman
DONATE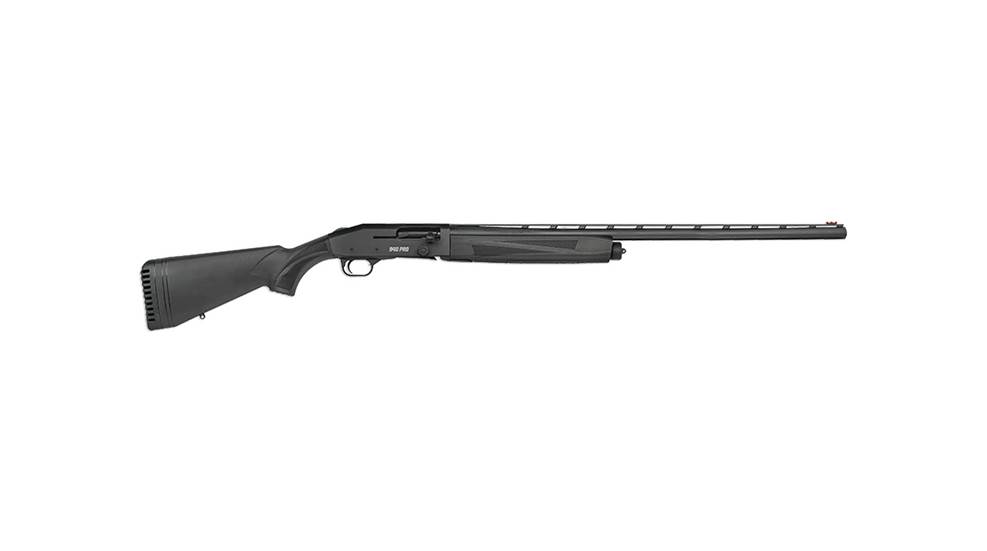 O.F. Mossberg & Sons has announced its 940 Pro Field and 940 Pro Waterfowl for 2021, variants of the well-received and Jerry Miculek-inspired 940 JM Pro series of semi-automatic shotguns. The new 940 Pro Field and 940 Pro Waterfowl shotguns come outfitted with features that hunters and clay target shooters require from field-grade shotguns.
With a 3" chamber cut for 12-ga. shells, the new 940 Pro Field and Waterfowl guns utilize a clean-running and fast-cycling gas system that was first improved back in 2020 with the help of professional target shooter Jerry Miculek. The 940's redesigned action uses specially coated internal components (nickel boron-coated gas piston/rings, magazine tube, hammer/sear, shell stop) to provide corrosion protection and reliable performance from the repeating mechanism.

Like other guns in the 940 Pro lineup, the gun's aluminum receiver has been adjusted to improve the shooter's experience—an enlarged/beveled loading port, elongated elevator and anodized follower comes standard. In addition, Mossberg includes modified creature comforts, such as enlarged controls and stock adjustments that improve the gun's functionality in the field.
Included with the adjustable buttstock are shims that allow for up to 1.25" to be added to the gun's length of pull. Mossberg supplies cast and drop shims that can also be added incrementally for a precise, custom fit. In addition to the adjustable buttstock, a streamlined fore-end is supplied with Mossberg's signature texturing for improved user purchase. Furniture for the 940 Pro Field comes in black synthetic.
940 Pro Field shotguns ship with barrels in 12 gauge that come at a standard length of 28". Field model barrels come threaded for use with supplied Accu-Choke system; Full, Modified, and Improved Cylinder come with the gun. A front fiber optic sight comes affixed to the included ventilated barrel rib. Magazine-tube capacity is four rounds. Overall length and weight comes to 47.5" and 7.75 lbs., respectively. MSRP is set for $868.
For waterfowl adventurers, the 940 Pro Waterfowl comes at a slightly higher price tag of $1,050, but with that, you receive a True Timber camouflage stock and Cerakote finish rendered in Patriot Brown on the gun's exterior metal surfaces, among other features. Further increasing corrosion resistance during harsh environment use, Mossberg is including a chrome-lined chamber and bore along with a stainless steel return spring. An extended and ported X-Factor choke tube comes standard along with a HIVIZ TriComp fiber-optic sight.
To learn more about the O.F. Mossberg & Sons 940 Pro Field and 940 Pro Waterfowl 12-gauge shotguns, please visit mossberg.com.