posted on January 17, 2020
Support NRA American Rifleman
DONATE
On the heels of the success of its MC1sc, Mossberg has released a compact double stack that works as well in an IWB rig as it does ringing steel in competition. Logically called the MC2c, designating it an extension of its smaller predecessor, the compact pistol boasts a 13-round flush-fit magazine, a 15-round extended alternative (both are proprietary which, if disappointing, was at least expected), and ships in five different combinations, depending on whether one desires a stainless or black slide, TruGlo Tritium Pro Night Sights or a cross-bolt safety.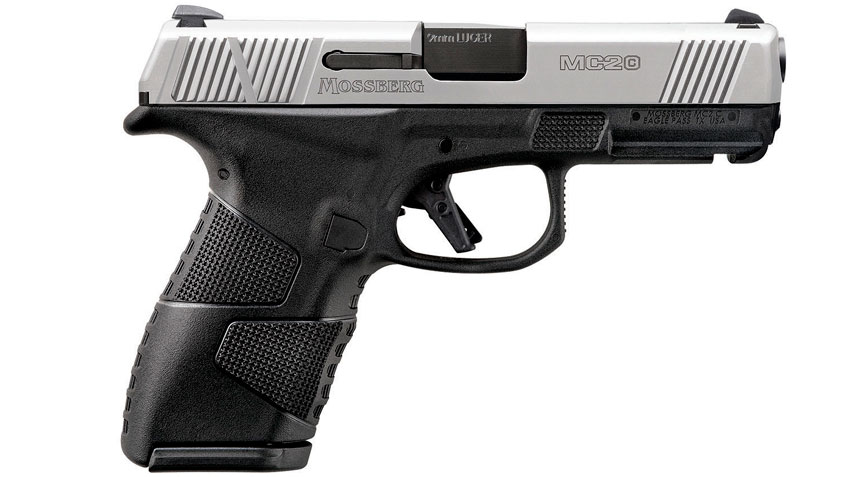 The MC2c in Stainless Two Tone

The pistol's frame is constructed from a high-tensile strength, glass-reinforced polymer, with a front rail for the mounting of accessories. The grip, meanwhile, boasts Mossberg's signature texturing and palm swell, which combine for a sturdy feel in the hand. The flat-profile trigger weighs in around 5.5 pounds, and contains the sort of integrated blade safety that has become almost standard in the polymer-frame, striker-fired marketplace. The stainless-steel slide, which comes in Black DLC or Matte Stainless, features angled front and rear serrations, though most interesting is what sits within it: Mossberg's trademark Safe Takedown System (STS).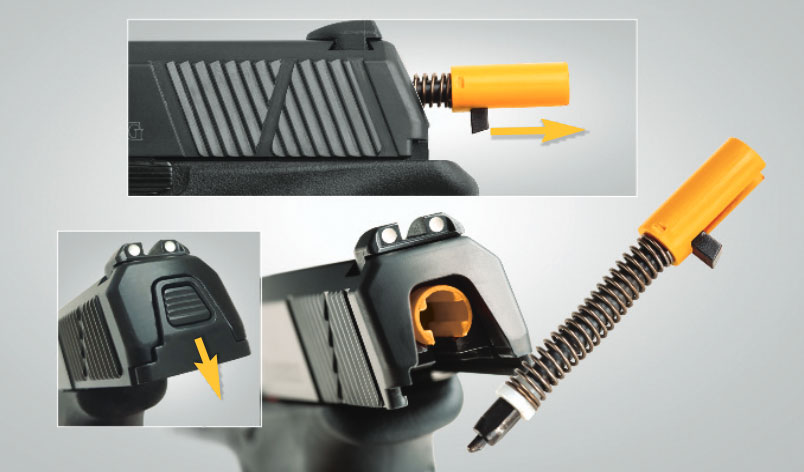 The Safe Takedown System

First introduced in the MC1sc, the STS striker removal system remains virtually unchanged in the MC2c because, well, why fix something that works? The STS was developed to add a measure of safety to the takedown and cleaning of a striker-fired pistol, which generally requires the depressing of the trigger to disengage the striker assembly before the gun is disassembled. Though one should always ensure the gun is unloaded anyway, should someone happen to miss this step, pulling the trigger where one is cleaning one's pistol could be potentially catastrophic. Fortunately, the STS eliminates this step entirely, adding a modicum of safety to the process.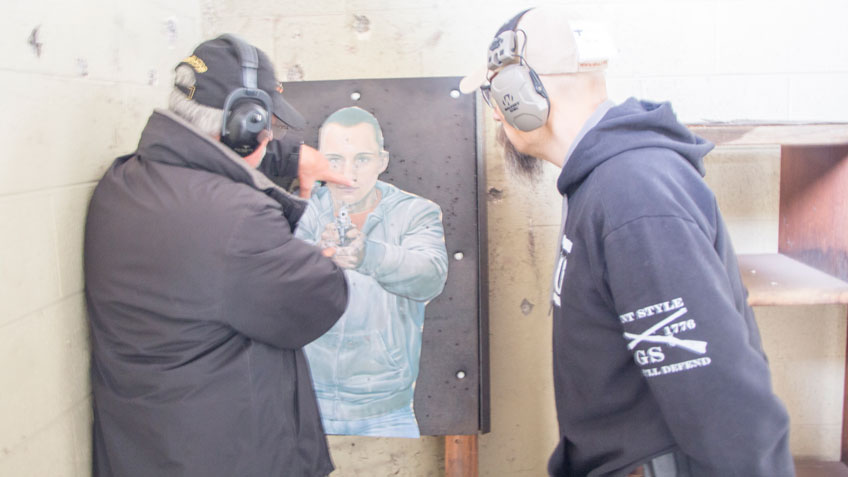 Receiving Instruction From the Knowledgable Staff at Gunsite Academy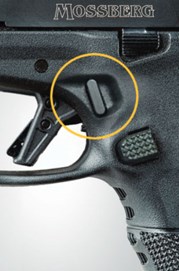 Speaking of safety, the MC2c is available with a cross-bolt safety if desired, which sits just above the reversible magazine release. Bare bones out of the way, let's get to the fun stuff—how well do all these parts actually work when assembled into a fully functioning pistol? To answer that, I, along with a few other writers from publications around the country, had the opportunity to put the MC2c through its paces at the storied Gunsite training academy. Suffice it to say, I was impressed.

The little carry gun ran extraordinarily well throughout our time there. We started with standard, single-target shooting drills on the range (failure drills, among others). I conducted these mostly from concealment, which will likely be the gun's natural habitat for most buyers. The gun slipped the holster smoothly, not snagging on any material despite being drawn from beneath multiple layers. Once on target, it continued its operation without a hitch, experiencing not a single malfunction over several days (and many rounds) of shooting.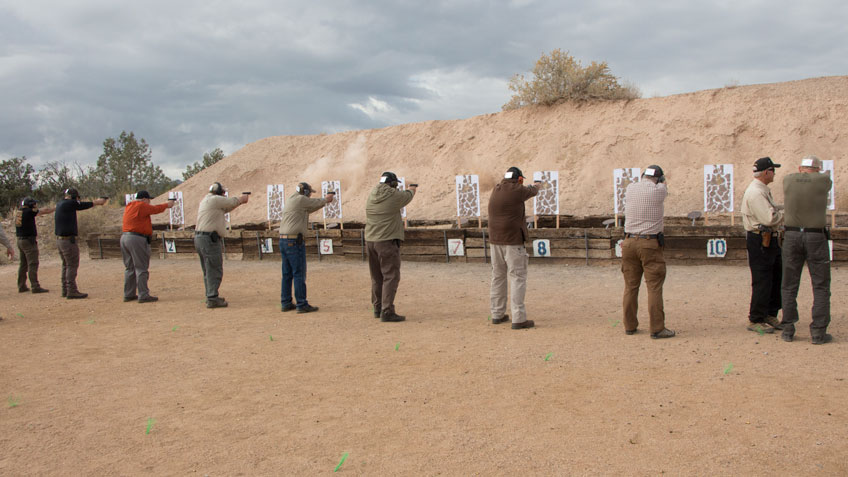 The MC2c Displays its Competence at the Range

As an avid 1911 shooter, I enjoyed that the MC2c shares a grip angle with its venerable predecessor. This cut down the learning curve considerably as the gun pointed nimbly and naturally in my hand almost immediately, even from draw. Another point for the grip is its incredibly high terminus. With the highest point of one's strong hand sitting just .817" under the bore axis, muzzle flip is noticeably mitigated (despite a loaded weight of a mere 19 ozs.), which allows follow-up shots to be made with rapid precision. The trigger, meanwhile, was about as nice as I have felt on a striker-fired pistol of this kind. Smooth and consistent, it boasts barely a half-inch of travel before releasing its 9 mm projectile downrange. This contributed in no small part to some absolutely stellar accuracy for a defensive handgun—25-yard shots to the center mass of a standard-steel silhouette seemed downright easy.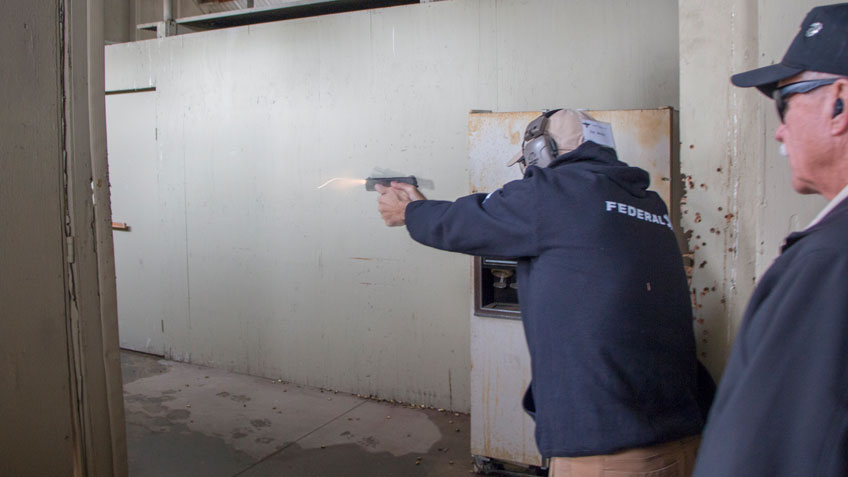 The MC2c Takes on a Shoothouse

All in all, this is an impressive offering from Mossberg, and should prove a competitive option in its class—particularly with an MSRP sitting around $490-595 (depending on options ordered). For more information on this smooth-shooting compact, please visit mossberg.com.





Additional Reading:
2019 First Look: Mossberg MC1sc Pistol
2019 SHOT Show Primer: Mossberg MC1sc Pistol
SHOT Show 2019: Mossberg MC1sc
Tested: Mossberg's MC1sc Pistol
9 of the New(ish) Hottest Handguns—For Her Too!
Mossberg Adds Stainless Two-Tone Model to MC1sc Pistol Line