by
posted on March 26, 2014
Support NRA American Rifleman
DONATE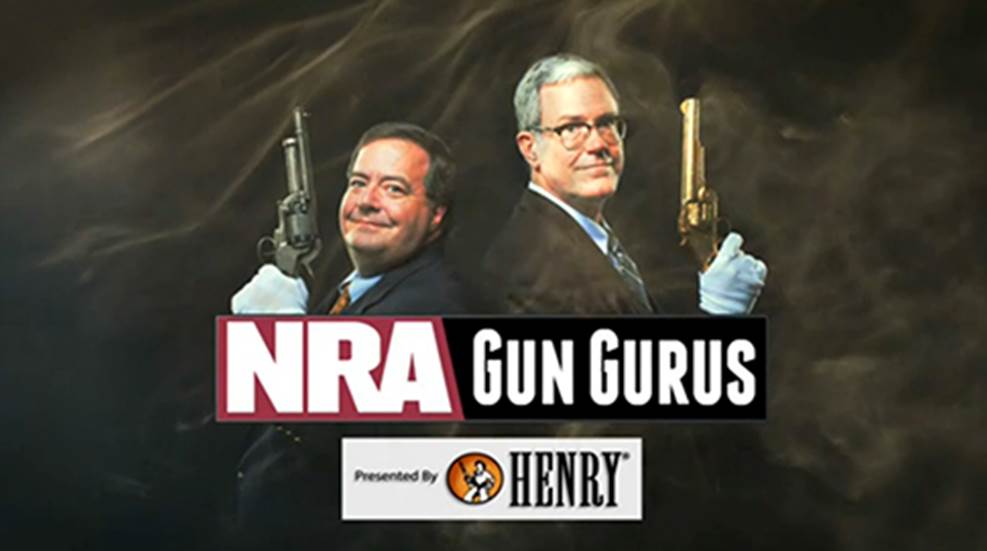 The National Rifle Association's top firearms experts will evaluate prized guns owned by average Americans in "NRA Gun Gurus," a new series premiering Wednesday, April 2, 2014, at 7 p.m. on the Outdoor Channel. Presented by Henry Repeating Arms, the show will explore the stories behind the treasures of everyday firearms enthusiasts, along with sharing the actual worth of the valuables.
The show stars National Firearms Museum Director Jim Supica and Senior Curator Phil Schreier, whose knowledge has been sought out by The History Channel, Discovery Channel and more.
"The history of firearms technology and their role in world history is extraordinary," said Supica. "You never know what has been hiding in someone's firearm collection, just waiting to be discovered."
"Henry doesn't normally sponsor television programs, but we jumped on the opportunity to be a part of NRA Gun Gurus," said Henry Repeating Arms President Anthony Imperato. "Jim and Phil are so passionate about firearms history that their in-depth knowledge will keep you glued to your TV."
For more about NRA Gun Gurus, visit NRAGunGurus.com.