Support NRA American Rifleman
DONATE
Gallery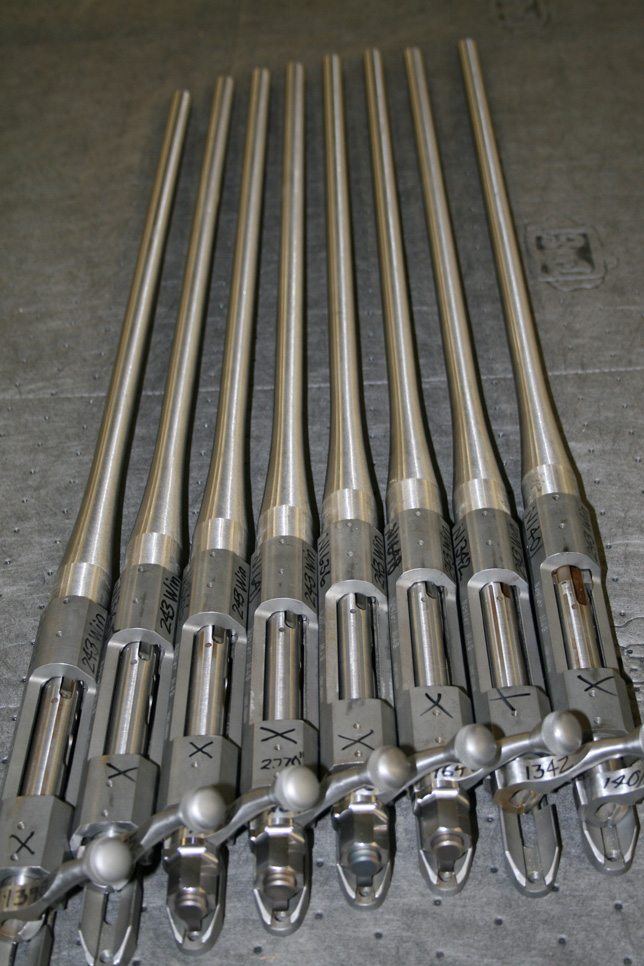 Nosler Actions
Nosler rifles use actions of the company's own design and are hand-fitted with Pac-Nor barrels. Only the NoslerCustom Rifle's receiver has Leupold Quick Release bases milled integral; all others use Model 700 two-piece bases.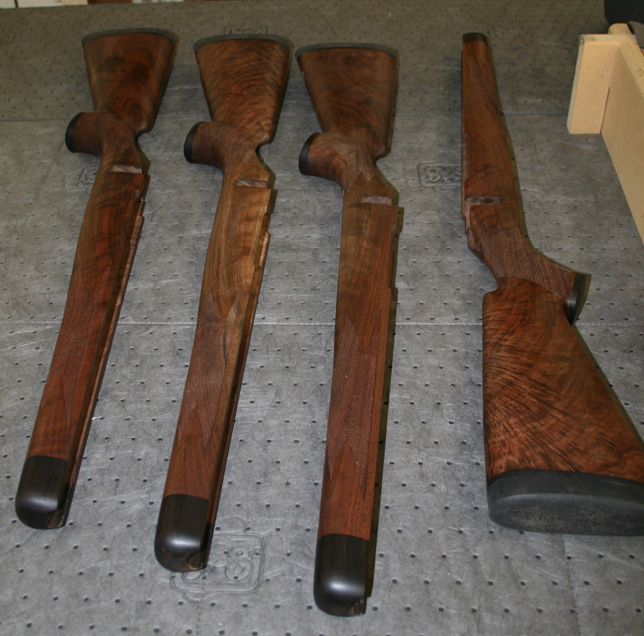 Custom Stock
The NoslerCustom Rifle's stock is crafted from fancy walnut and is stylishly complemented with a black wood forearm tip and grip cap. A black Pachmayr Decelerator recoil pad helps reduce recoil.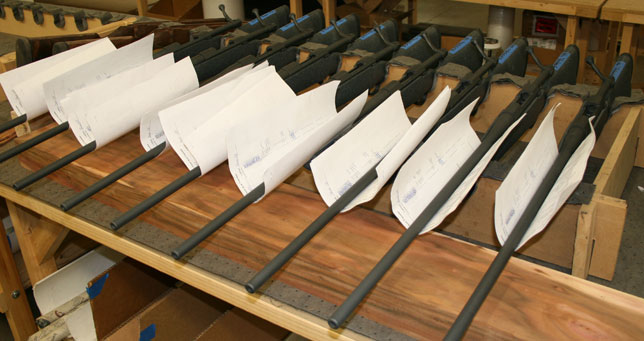 Accuracy Guarantee
All Nosler rifles come with an accuracy guarantee. For example, Model 48 Custom Sporters (shown here) and Varmints have a 3/4 m.o.a. three-shot guarantee. Among the final inspections and testing before leaving the facility, the rifles are fired to prove their accuracy potential.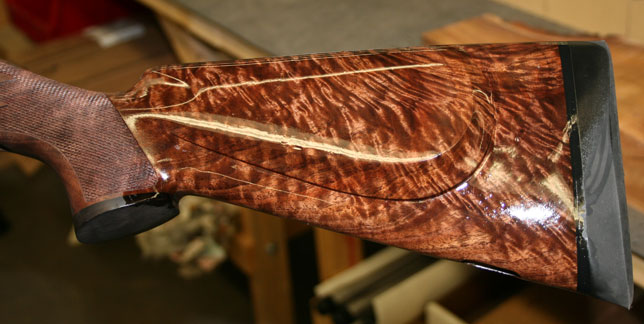 NoslerCustom
When dampened, as it is here, the NoslerCustom Rifle's walnut stock reveals its excellent grain. Further adding to its beauty, as well as enhancing purchase, is 22-line-per-inch checkering on the pistol grip.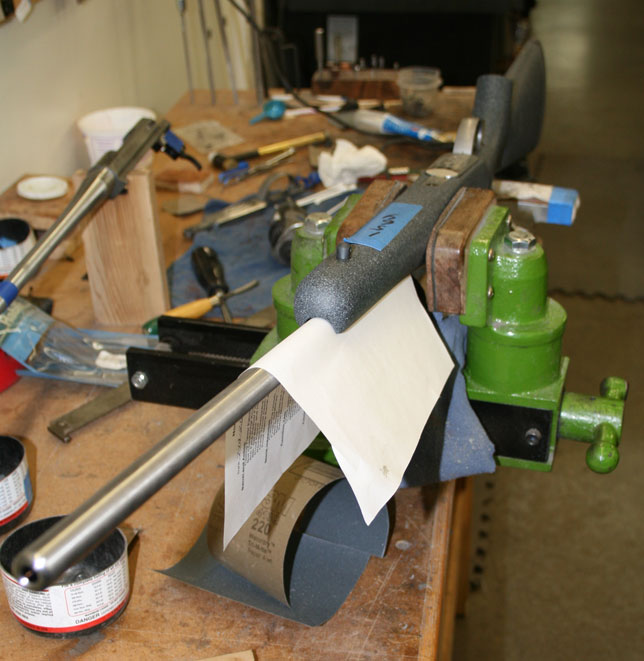 Assembly
Nosler rifles, such as this Model 48 Custom Sporter, are meticulously assembled to ensure proper fit and finish.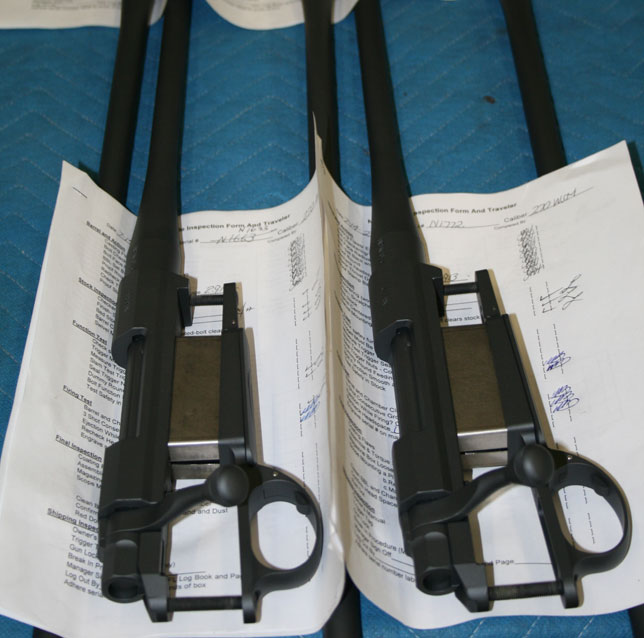 Barreled Actions
Nosler barreled actions (with accompanying checklists beneath) awaiting placement into stocks.