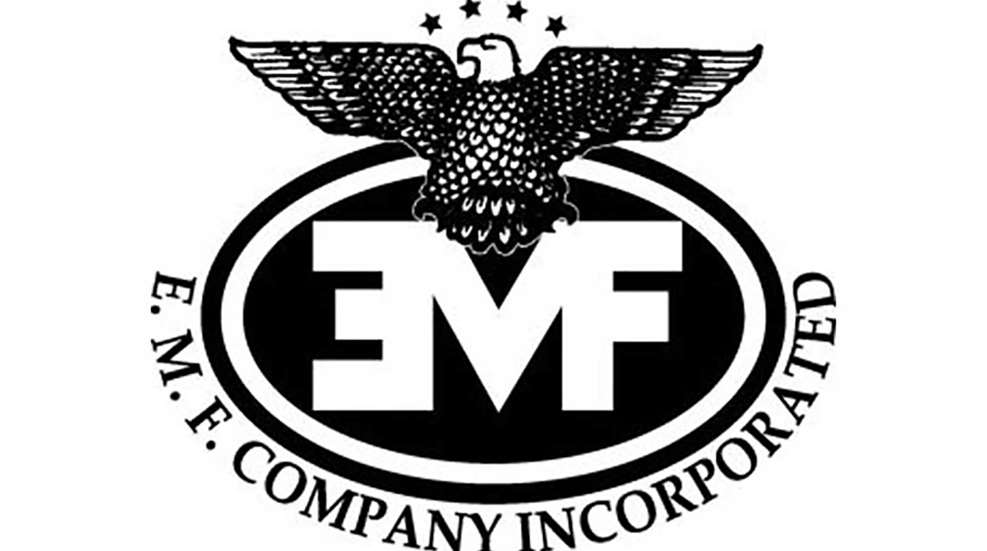 Early and Modern Firearms (EMF) Company—a premiere importer of Western and Civil War replica firearms—is celebrating its 65th anniversary. When it was founded in Los Angeles, Calif., in 1956, the Cowboy was king. Located in the shadows of the Hollywood Studios, the family-owned mail order/retail gun store specialized in the western frontier, Civil War and World War period guns so popular at the time in movies and on television.
Then Colt Firearms discontinued production of the single action revolver. To fill that void EMF acquired Great Western Arms Company, manufacturer of the first reproduction of the famous Colt Model 1873 SAA, in 1959.
EMF incorporated in 1971 and Boyd Davis, a close family friend, joined the company. When it became too costly to produce the Model 1873 in the U.S., EMF turned to Italian gun manufacturers for production, thereby paving the way for Italian firearms nationwide. The company moved to Orange County, Calif., in 1980, and Davis became president. With his love for shooting and of "Spaghetti Westerns," he co-founded and became president of Single Action Shooting Society (SASS) in 1981.
Davis, aka Gen. U.S. Grant, SASS No. 2, remained president of both EMF and SASS until his death in 2014. With his passing and increasing gun regulations (especially in California), shareholders decided they were ready to close EMF's doors. Recognizing the contribution to the firearm community, Alberto and Alessandro Pietta of F.LLI Pietta (Italy)—EMF's largest supplier—kept the company running by investing in EMF.
Established in 1960 by Knight Giuseppe Pietta, F.A.P F.LLI. Pietta first entered the world of gun-making by producing hunting guns, including side-by-side and over and under shotguns. In 1964, it began manufacturing replicas of the firearms used in the American Civil War. Since then, its line has expanded considerably.
"I have enjoyed being a small part of Early & Modern Firearms Co., Inc.'s rich history and look forward to the future with the Pietta/EMF family," said EMF President and COO Debbie Sims.