Support NRA American Rifleman
DONATE
Of all the Ruger line extensions announced over the past few weeks, the one that has caused the most stir is the Ruger Super Redhawk in 10 mm Auto. The large-frame double-action revolver features a 6.5" barrel, and adjustable rear sight and a cushioned rubber grip with hardwood inserts, and ships with three full moon clips. The revolver is currently being tested by an American Rifleman field editor, and we'll post the complete evaluation here in the coming weeks.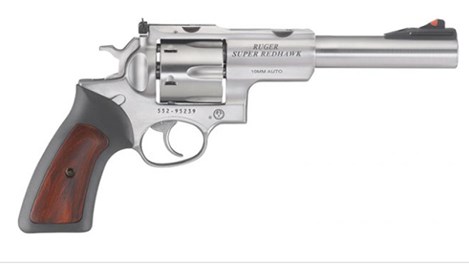 But there is other good news as well. The iconic Ruger Redhawk is now available with accuracy-enhancing sleeve and shroud barrels. Barrel sleeves are cold hammer-forged in-house at Ruger, and the sleeve and shroud barrel assembly provides for consistently tight tolerance control. These new Redhawks are offered in 4.20" and 5.50" barrel lengths, and feature un-fluted cylinders with eight-round capacity chambered in .357 Mag.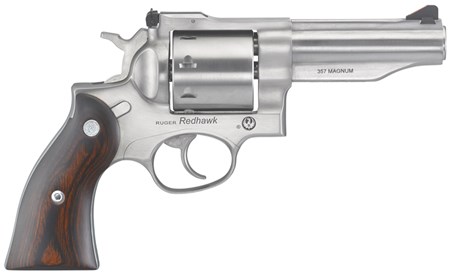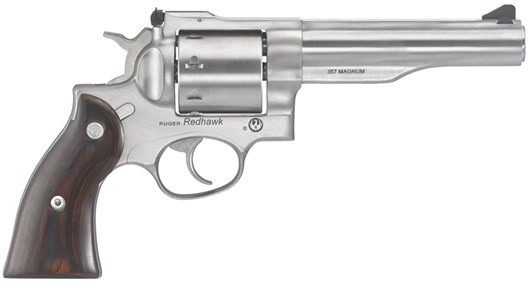 The GP100 revolver is now available in seven-round capacity models chambered in .357 Mag. and  in three popular barrel lengths: 2.50", 4.20" and 6". These new seven-round models feature one-piece rubber grips with hardwood inserts, adjustable rear sights and fiber optic front sights.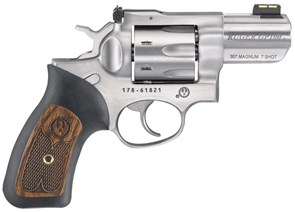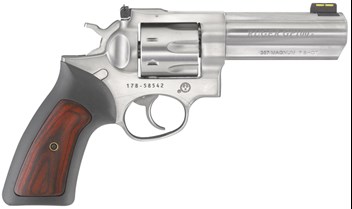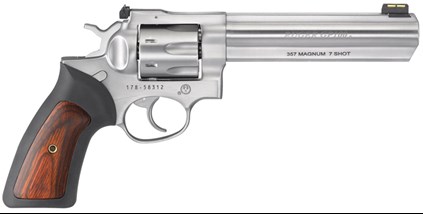 The compact, all-stainless steel Ruger SP101 is now chambered in .327 Fed. Mag., which approximates the performance of .357 Mag. but allows an increase in capacity to six rounds. This model features a 3" barrel, fixed sights and a cushioned rubber grip with engraved wood grip panels.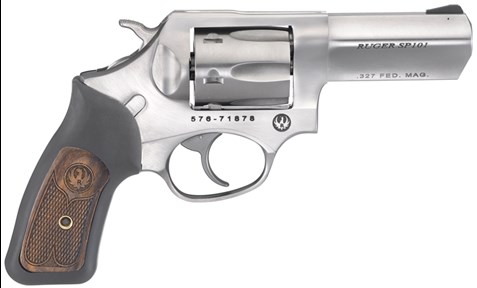 Four new LCRx configurations round out the new revolver models. They include the LCRx with standard barrel chambered in 9 mm Luger, .327 Fed. Mag. and .22 Mag., and the LCRx with 3" barrel in .22 Mag. These new additions to the LCRx family feature an external hammer for single-action use and a Hogue Tamer grip.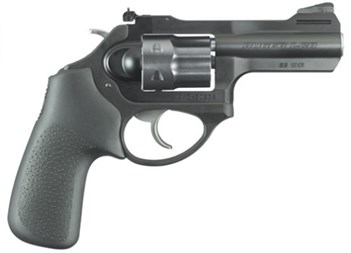 For more, visit Ruger.com.