Support NRA American Rifleman
DONATE
Ruger is a manufacturing company that not only builds solid, reliable guns at fair prices, it's also in the habit of listening to customers. Over the last few years, we've seen several models that cater to changing market trends. These include the concealable LC9 single-stack 9 mm pistol, the gas-impingement AR-556 rifle, and the Takedown version of the 10/22 that breaks in half for easy storage.

Since Ruger is receptive to customer ideas, I would like to share a few. They're not original ideas by any means, but the fact that other folks have thought of them too only increases the possibility of these models being brought to life. To be fair to Ruger, it's necessary to recognize that as a company, it has to balance customer demands for new guns (or dropping less popular models) against a host of overlapping factors in order to remain financially solvent.

In generating this wish list, I did my best to stick to plausible variations of existing revolvers, models that have been manufactured by Ruger in the past, or available third-party customizations that would be far less expensive if Ruger did the work in-house. Although the guns described here do not exist (yet), images from Ruger's current online catalog have been included to whet your appetite for what might be, Ruger willing:

5. 10 mm Auto Revolvers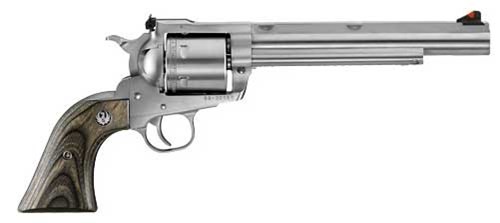 The 10 mm Auto has been on a popularity rollercoaster since its development in 1983. Some years it's the hottest thing since sliced bread while at other times it seems to be on the verge of extinction. But lately this potent semi-auto cartridge seems to be developing more than just a cult following.

A long-barrel single-action like the Super Blackhawk Hunter would be ideal for taking game and could be fitted with a conversion cylinder for less expensive .40 S&W ammunition. In the case of the double-action SP101 and GP100, the use of moon clips would allow for 10 mm and .40 S&W to be fired from the same cylinder.

Some might think the 10 mm is a round Ruger has never chambered. But actually, it's already been done. From 1989 to 1990, Ruger produced a limited special edition Blackhawk for Buckeye Sports Supply of Canton, Ohio. The revolvers arrived with two cylinders. One was chambered in .38/40 Win. and the other in 10 mm Auto. As for the double-action GP100, Clements Custom Guns offers a 10 mm conversion package that includes a set of moon clips.

4. Bearcat .22 Mag. with Adjustable Sights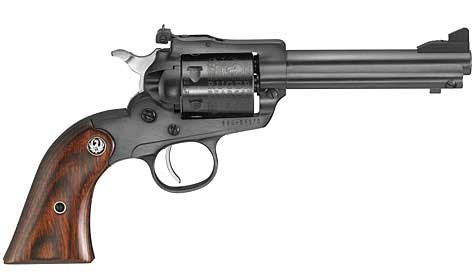 To the best of my recollection, my dad's diminutive 6-shot Ruger Bearcat .22 Long Rifle revolver is the first single-action I ever shot, and most likely the first handgun I ever fired. Needless to say, I'm biased. When the 3rd issue models in stainless steel were released in the 1990s, I picked one up as soon as I could afford to do so. Apparently during this same time, there were a few Bearcats shipped with a .22 Mag. conversion cylinder, but they were recalled for safety reasons. Since then, the Bearcats have been available in .22 Long Rifle only.

But if you wander the Internet looking at the custom work Bearcat fans are willing to pay for, the two modifications that show up on a regular basis are the installation of adjustable sights and the conversion of the revolver to .22 Mag.  For 2015, Ruger teamed up with Lipsey's to introduce a pair of exclusive 4.2" Bearcats with adjustable sights, one blued and one stainless. With the adjustable sights now available from the factory, it would be great if Ruger would take another crack at developing a .22 Mag. compatible model.

3. Birdshead Vaquero .357/9 mm Convertible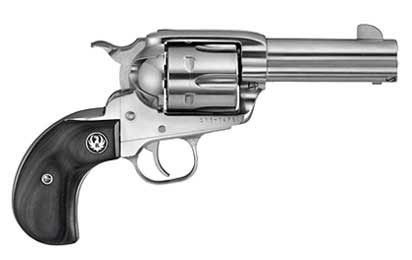 It seems like any time a discussion of Ruger's caliber-convertible single-action revolvers ensues, someone will pipe up with the same old question: If Ruger can produce such-n-such a model in that finish and in those calibers, then why can't they make this other gun with an extra cylinder too?

Here is what I would like, please: Take the Davidson's Exclusive 3.75" stainless steel Vaquero (Model 5120) and swap out its standard grip frame for the TALO exclusive birdshead grip with black laminate grip panels (Model 5151). Then finish it off by fitting it with a second cylinder in 9 mm (it would be nice to tack on a set of adjustable sights, but I don't want to push my luck). It would be a fun gun to shoot, great to pack along on the trail, and affordable to practice with.

2. GP100 Big Bore 5-Shot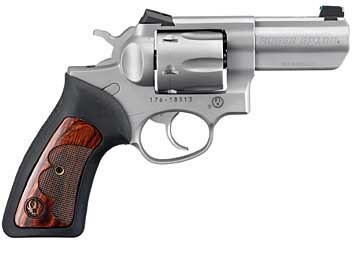 The GP100 is undoubtedly one of the strongest revolvers in its class. This is because of its solid investment cast stainless steel frame. Launched in 1985, the GP100 is a proven design that's reliable, accurate, and easy to work with. But even though it's been on the market for 30-years, the GP100 has remained fundamentally the same. Blued or stainless, fixed or adjustable sights, long barrel or short, it's always been a 6-shot chambered to fire .357 Mag. and .38 Spl.

How about developing a 5-shot cylinder to handle big-bore cartridges in order to liven things up? Yes, Charter Arms is still making its signature .44 Spl. Bulldog, Taurus has its Tracker series, and Smith & Wesson released the Model 69 L-Frame .44 Mag. last year. Although I have nothing against any of these guns, a big bore GP100 would quickly grab a solid chunk of the market share in this niche. The frame will handle .44 Spl. and .45 Colt with ease. Could it hold up to .44 Mag. pressures? That's for the engineers to decide.

1. LCRx .22 Mag. with Adjustable Sights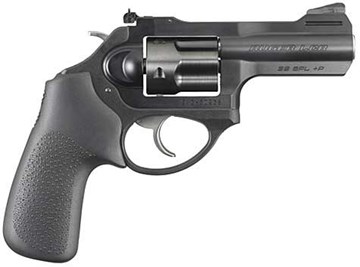 I was riding out to the 2015 SHOT Show Media Day at the Range with Sr. Executive Editor Brian Sheetz when we got to talking about the new offerings for the year. One model that cropped up during the discussion was the latest version of the LCRx in .38 Spl. (Model 5431). Fitted with a 3" barrel, adjustable sights, and a hand filling rubber grip, it was already drawing positive commentary in early reviews.

I'm not sure who said it first, but it turned out we were both thinking the same thing. Wouldn't it be great if the next 3" LCRx was chambered in .22 Mag.? It would be an excellent lightweight trail gun and kit gun. Throw in a .22 LR conversion cylinder and it would be golden.

Of all the guns on this wish list, an adjustable sights LCRx rimfire is the one most likely to be manufactured. There is no doubt that since the .22 LR LCR carry revolver came out a few years ago that folks have been asking for a sporting model. Recently, a snubby 6-shot .22 Mag. (Model 5414) was added to the line-up. This means the rimfire cylinders and mechanisms are in production at the same time as the 3" barrel adjustable-sights frame. So, all of the key components are in place.  Let's keep our fingers crossed that this revolver will arrive someday soon.