Support NRA American Rifleman
DONATE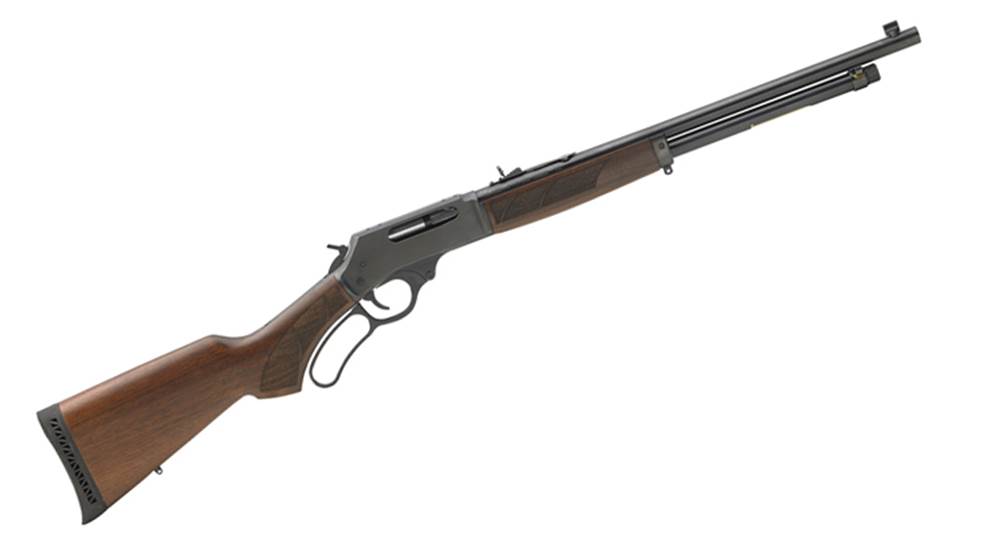 Henry Repeating Arms has announced its new 2017 models, which will include even more variants on the company's rimfire and center-fire rifles and, for the first time in Henry's history, a line of .410 lever-action shotguns, and single-shot rifles and shotguns. Here a just a few of the company's offerings:
The .410-bore shotguns will come in two lengths—20" and 24". The longer model will feature a removable full factory choke, front brass-bead sight and no rear sight, and have an MSRP of $902. The shorter-barrel model features a cylinder-bore choke, adjustable semi-buckhorn rear sight, and brass-bead front sights. MSRP is $850.




Henry's line of Tribute Edition rifles is expanding as well to include a Second Amendment model that recognizes the NRA's efforts to defend Americans' Right to Bear Arms. The rifle is built on the Golden Boy platform and chambered in .22 S/L/LR. MSRP is $1,020.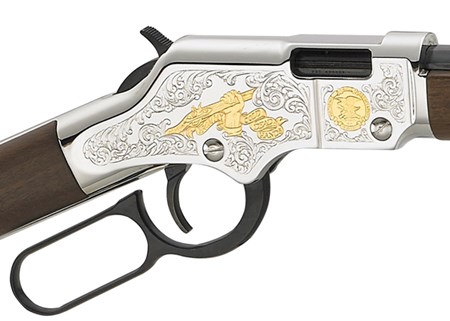 A series of single-shot center-fire rifles include initial offerings with a blued steel receiver or a hardened brass receiver, in calibers .44 Mag., .45-70, .223, .243, and .308 with a 22" round blued steel barrel. The receivers are drilled and tapped for optional scope use and the semi-buckhorn rear sight and brass bead front sight. The models use a familiar locking lever on top of the frame, behind the external hammer spur to break open for loading and unloading, wihch can be pivoted left or right from its center position to unlock. The action has no external manual safety; it uses a rebounding hammer that can't touch the firing pin unless the trigger is deliberately pulled, and an interlock system that doesn't allow the barrel to open if the hammer is cocked, or the barrel to close if the hammer's cocked while it's open. MSRP for all of the steel models is $427; the hardened brass versions are chambered in .44 Mag. and .45-70 Gov't and share an MSRP of $549.





For more on these new firearms and many more models, visit Henry Repeating Arms.