by
posted on July 29, 2023
Support NRA American Rifleman
DONATE
While overshadowed by striker-fired handguns, hammer-fired polymer guns maintain a strong niche in the market. Taurus' TH line is a good example, with compact and full-size models offered in 9 mm Luger and .40 S&W. For 2023, Taurus is expanding its hammer-fired offerings with the .45 ACP-chambered TH45.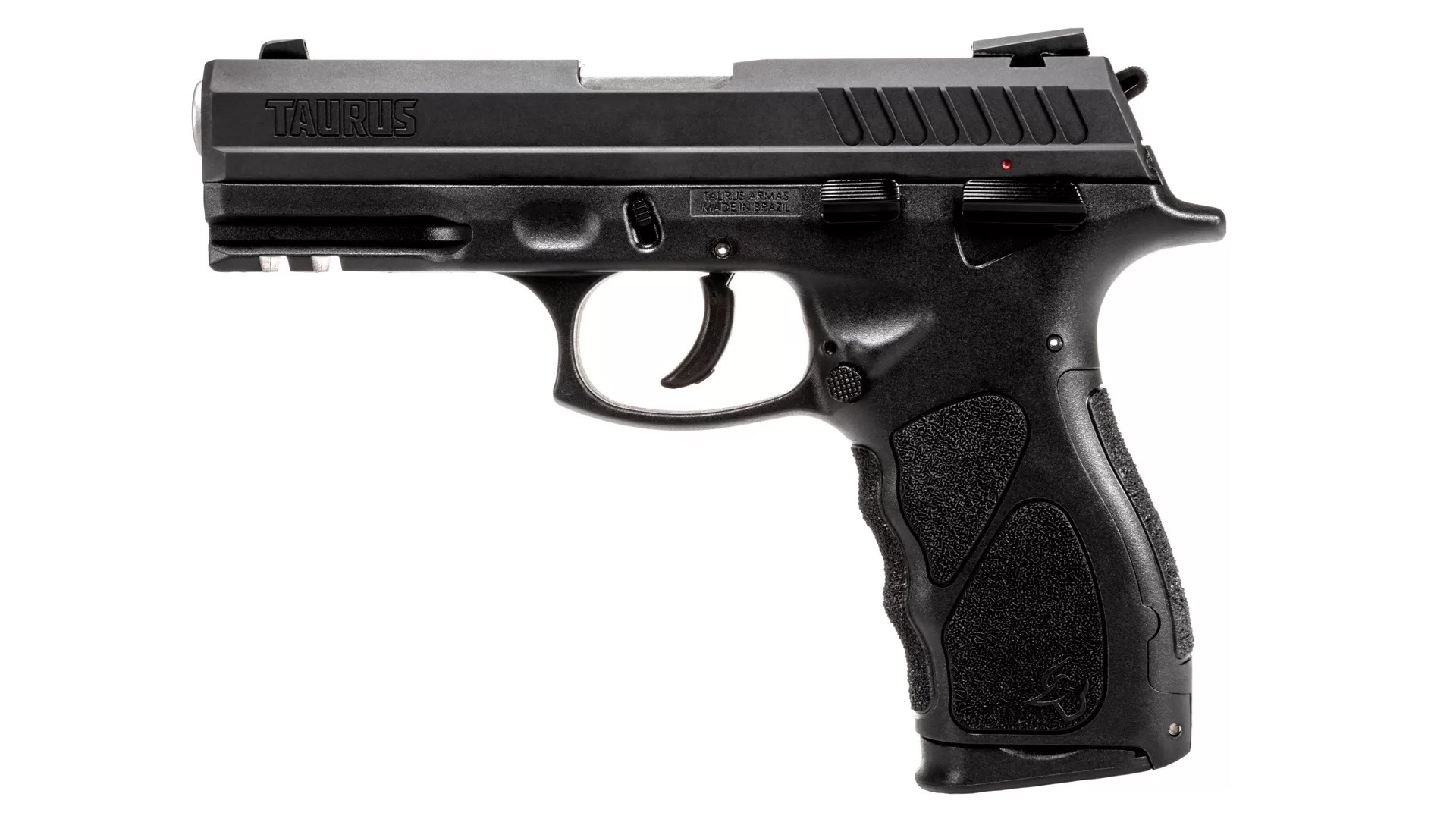 The TH45 is a full-size pistol that is slightly larger than the full-size TH pistols chambered in 9 mm Luger and .40 S&W. Image courtesy of Taurus USA.
The TH45 is an evolution of Taurus' PT845 pistol and shares the features of other pistols in the TH series. Controls are ambidextrous, with a slide-stop lever and magazine release positioned on both sides of the pistol. The safety/decocker lever is also bilateral. It can be used to decock the hammer so that the pistol can be used in a traditional double action/single action mode, or it can be engaged as a safety when the hammer is cocked so that the TH45 can be carried "cocked and locked." The polymer frame has finger grooves and texturing in the grip area and a Picatinny accessory rail on the dust cover. The pistol comes with three interchangeable backstraps to customize the size of the grip. The rear sight is drift adjustable in a dovetail.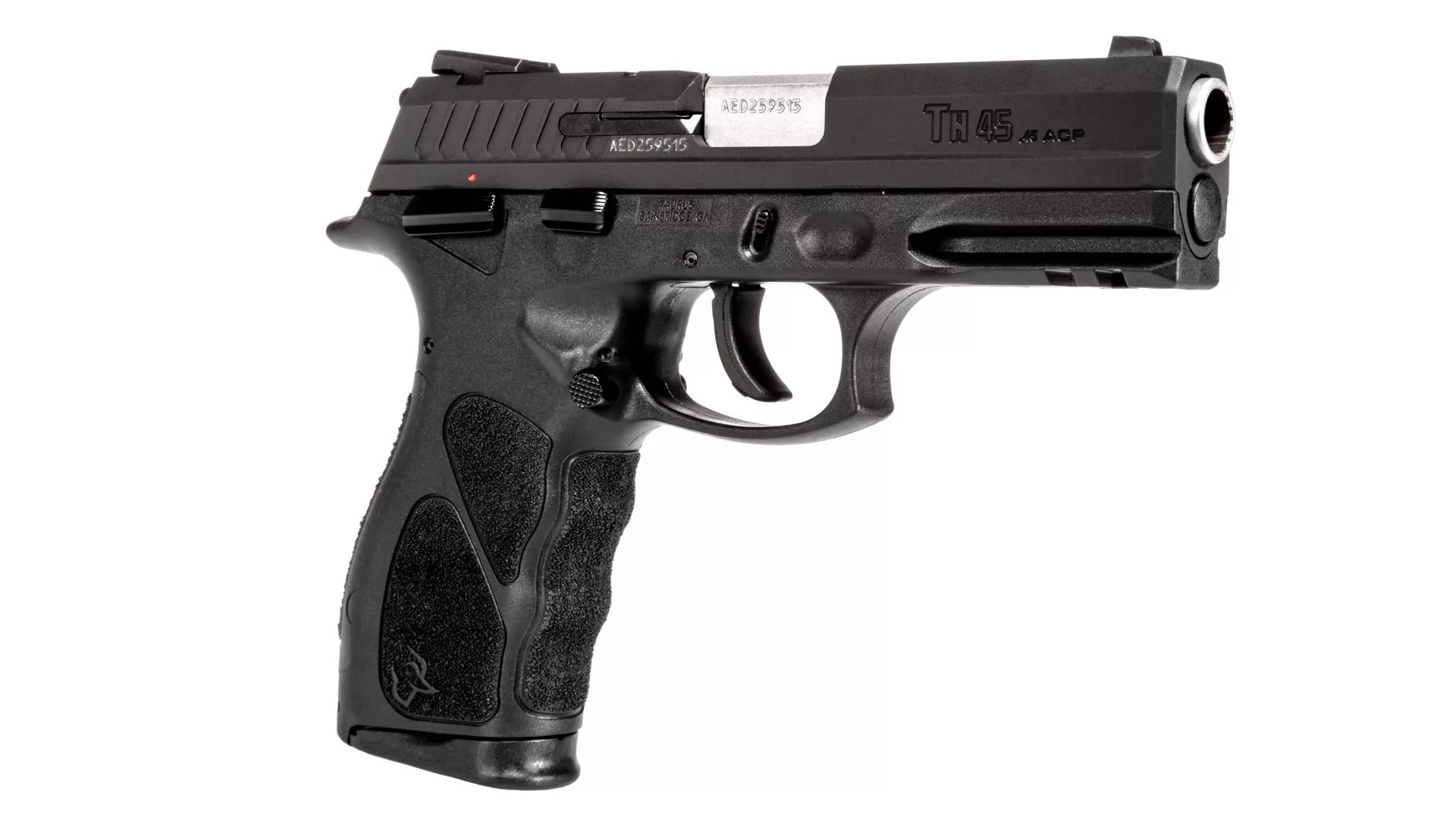 The double-action/single-action TH45 can be carried decocked in double-action mode or "cocked and locked" with the hammer cocked and the safety engaged. Image courtesy of Taurus USA.
Overall dimensions of the TH45 are slightly larger than the 9 mm and .40 S&W versions. It has an overall length of 7.8", a height of 5.8" and a width of 1.43". Its 4.5" barrel is made of stainless steel, and the steel slide is finished in matte black. The pistol is fed from a 13-round magazine, two of which are supplied. 
The MSRP for the Taurus TH45 is $550. For more information, visit taurususa.com.