by
posted on March 8, 2023
Support NRA American Rifleman
DONATE
While the M1911 is one of the most popular handguns in the U.S., attempts have been made to drag the century-old design into the modern era, kicking and screaming. The most significant of these is the "2011" hybrid frame design first introduced in the 1990s, which combined a polymer grip frame that housed a double-stack magazine with an alloy main frame section. Once reserved for high-end competition "race guns," 2011 pistols are making their way into duty and self-defense holsters thanks to the popularity of models like the STI Staccato and Springfield Prodigy.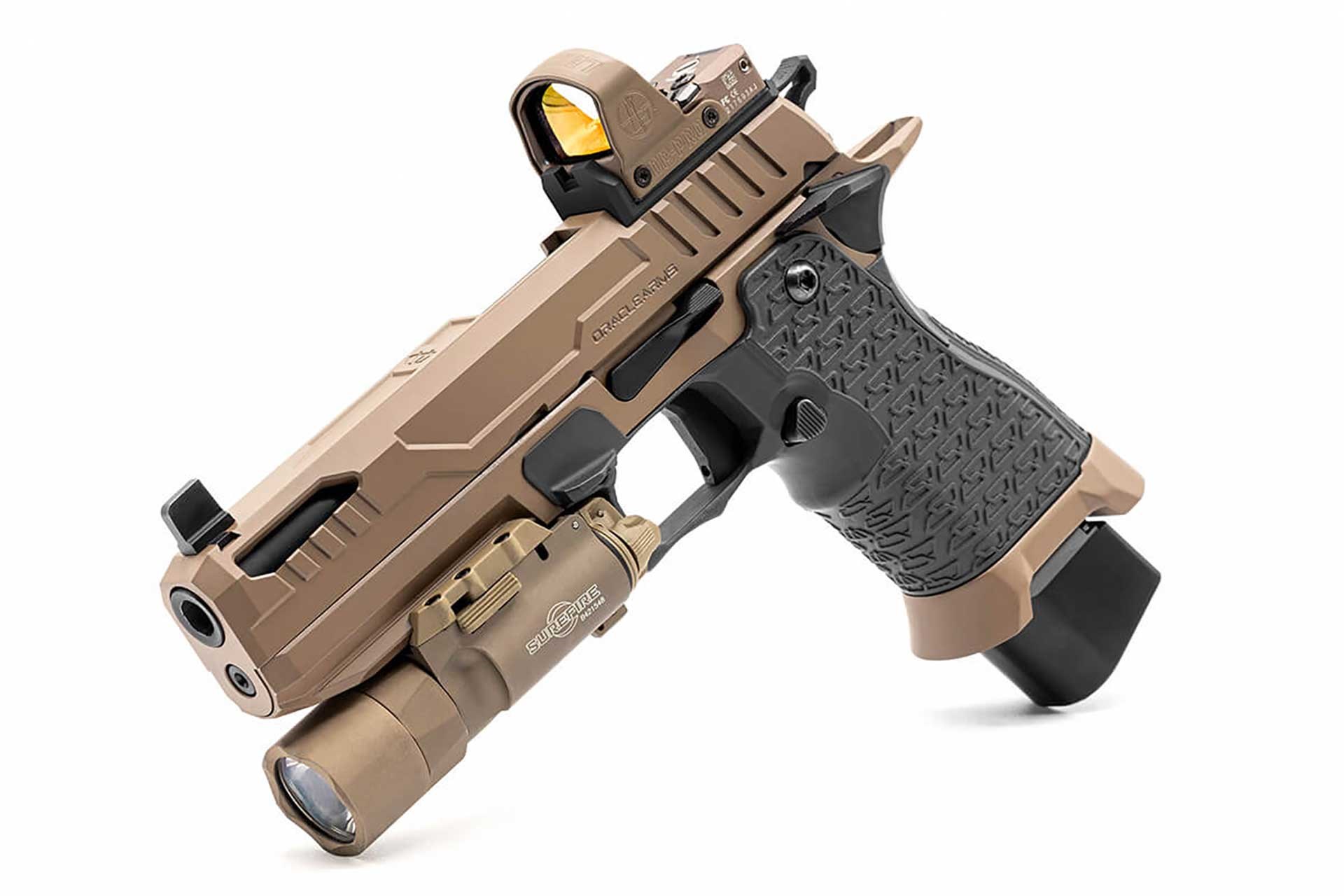 The Oracle Arms 2311 Combat Elite model, which features a 5" barrel and an aluminum hybrid frame. Image courtesy of Oracle Arms.
This year, Oracle Arms announced its take on the hybrid-frame handgun, which it terms the "2311." Oracle calls the 2311 the "the ultimate combination of race gun DNA and duty weapon reliability." The 9 mm Luger handgun uses a hybrid frame that is offered in alloy/alloy, alloy/polymer or stainless steel/alloy formats. The modular design allows for the customization of the grip and magwell area. The action is a hammer-fired, single action only design. Barrels will be offered in the traditional M1911 4.25" (Commander-size) and 5" (Government-size) lengths. The safety and slide release are mirrored on both sides of the pistol, and the magazine release can be swapped to either side. The pistols use a plate mounting system for iron sights or popular miniature red dot sight footprints.
The 2311 incorporates features of another popular handgun into its design. It shares a magazine with the SIG P320, which means 15 rounds for compact models and 17 rounds for full-size models. An advantage of using the P320 feed device is that magazines are more affordable than typical 2011 designs. Like the 320, the 2311 also uses a linkless and bushingless barrel design and can be disassembled without tools.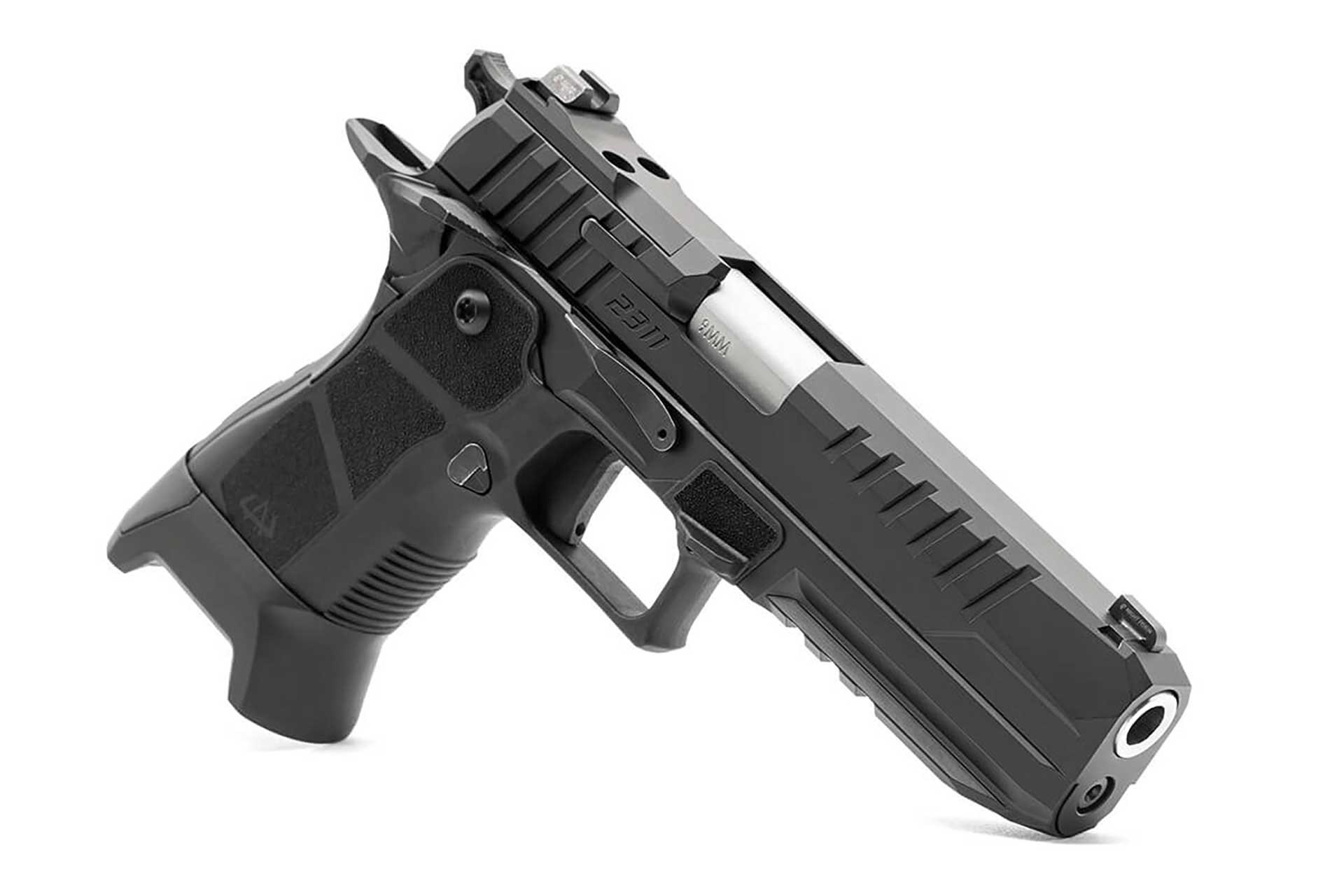 The Oracle Arms 2311 Combat model, which features a 5" barrel and an aluminum and polymer hybrid frame. Image courtesy of Oracle Arms.  
"Our primary objective when designing the 2311 was to combine the fit, finish, speed and trigger pull of a purpose-built, single-action match pistol with the versatility and reliability of a striker-fired polymer duty pistol," the company stated in its release announcing the new firearm.
The company has announced five initial models that will range in price from $1,699 to $2,999. For more information, visit Oracle Arms.