by
posted on May 10, 2023
Support NRA American Rifleman
DONATE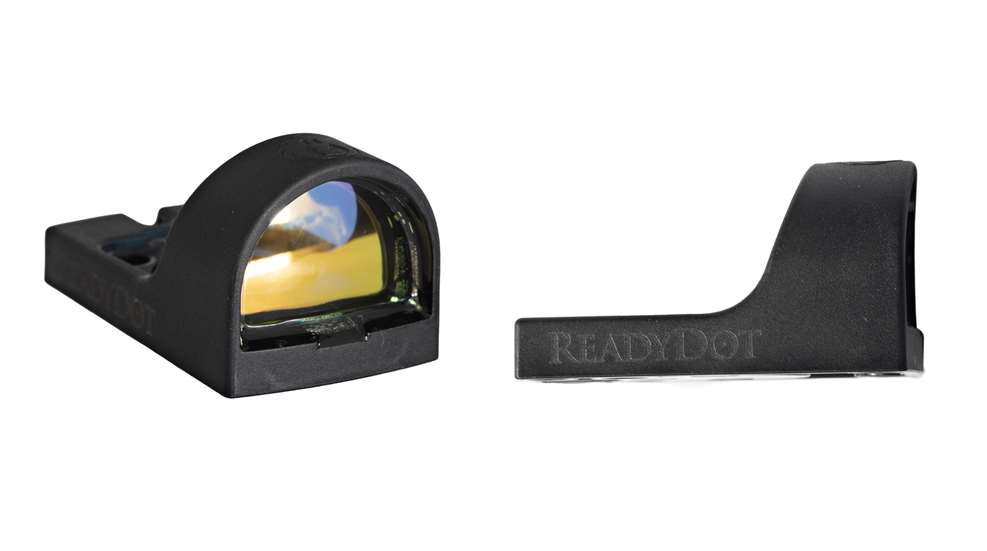 Electronic micro optics are becoming ubiquitous on sport and self-defense handguns. To meet demand, manufacturers are making their handguns optics ready from the factory and partnering with an optics company to sell their handgun with a micro red-dot already mounted. Several manufacturers, including, EAA, SIG Sauer and Springfield, market their own branded handgun optic. Add Ruger to that list. The company has recently announced its ReadyDot micro-reflex optic.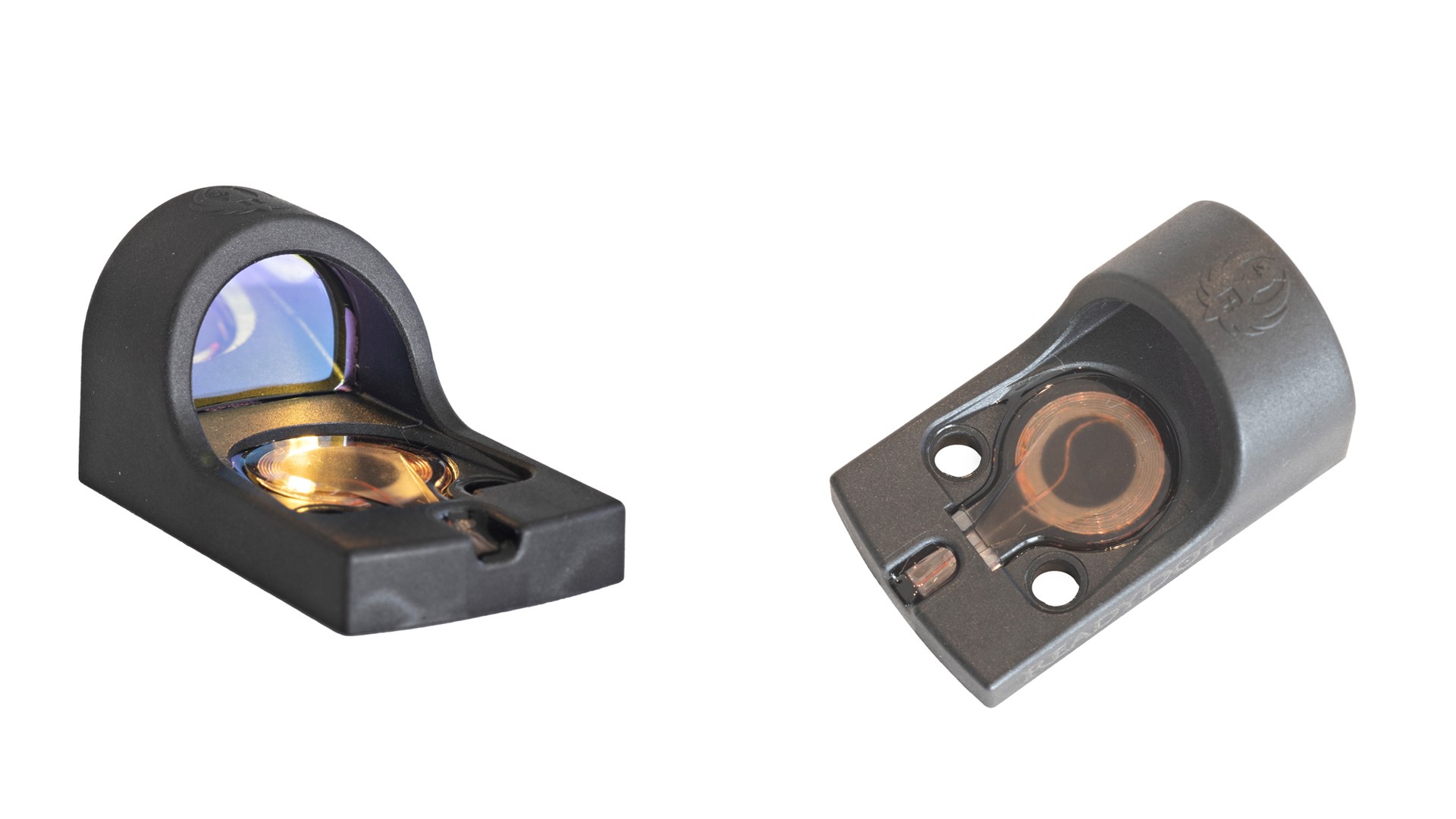 The 1X ReadyDot uses a 12 mm lens and a fiber-optic system for illumination. Image courtesy of Sturm, Ruger & Co.
The ReadyDot is a 1X red-dot sight that utilizes a Shield RMSc mounting footprint popular with compact concealed-carry handguns. Its sighting window is a 12-mm impact-resistant optical-grade polymer lens with multi-layer coating. As "keep-it-simple" is the mantra of many when it comes to their self-defense handgun set-ups, this is also Ruger's goal with the ReadyDot.
First, the optic does not use a battery as its power source, eliminating the need to change your optic's batteries on the same schedule as your smoke detectors or risk finding yourself with an absent aiming point. The ReadyDot is illuminated with fiber-optic technology that gathers ambient light, which is self-adjusting for brightness. In total darkness, a separate light source is needed, such as a weapon-mounted flashlight, to illuminate the fiber within the optic.
Its 15-m.o.a. aiming point is not adjustable and is optimized for putting your rounds where you need them at self-defense ranges without adding the complication of an adjustment mechanism to the micro-compact sight. As Ruger states, "Eliminating features that are unnecessary for close range pistol shooting makes this the most rugged and reliable, waterproof and shock-resistant pistol optic available."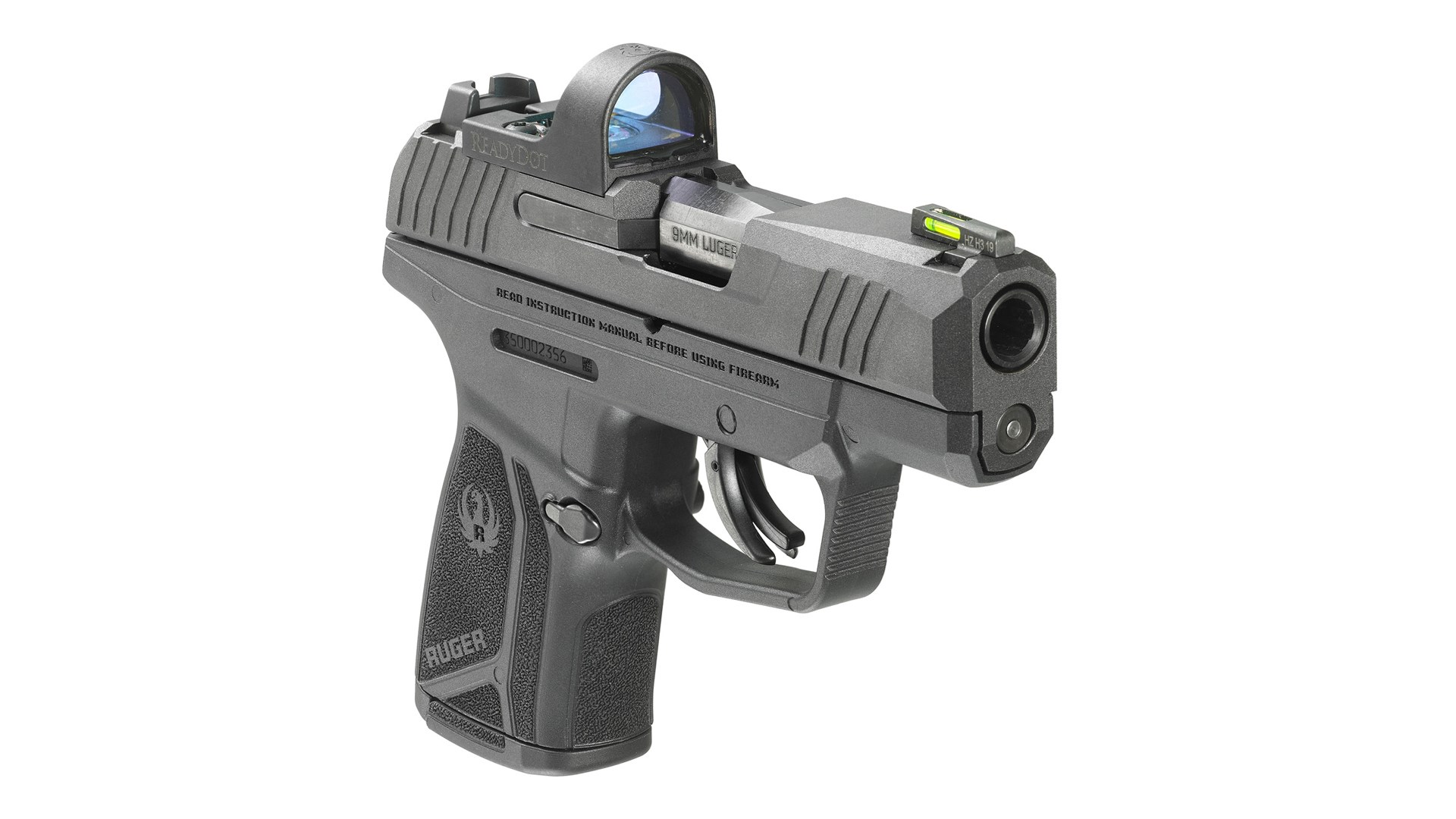 While the ReadyDot will work with any handgun that has a Shield RMSc mounting platform, the optic was optimized for Ruger's own MAX-9 and co-witnesses with that model's iron sights. Image courtesy of Sturm, Ruger & Co.
While the ReadyDot is compatible with any handgun that uses a Shield RMSc mounting footprint, it was optimized to work on Ruger's MAX-9 handgun and co-witnesses with that handgun's iron sights. Weighing only 0.3 ozs. with dimensions of 1.6" long by 0.9" high by 0.9" wide, the ReadyDot adds little bulk to the MAX-9's already compact package.   
The Ruger ReadyDot's simplicity also renders it affordable. The sight has an MSRP of $99.95. The Ruger MAX-9 with the ReadyDot mounted from the factory retails for $489. For more information, visit ruger.com.