by
posted on September 9, 2023
Support NRA American Rifleman
DONATE
Known for its pistol-caliber and .22-cal. rimfire lever actions, for 2023, Rossi is moving into the high-power lever-action world with its .30-30 Winchester-chambered R95 rifles.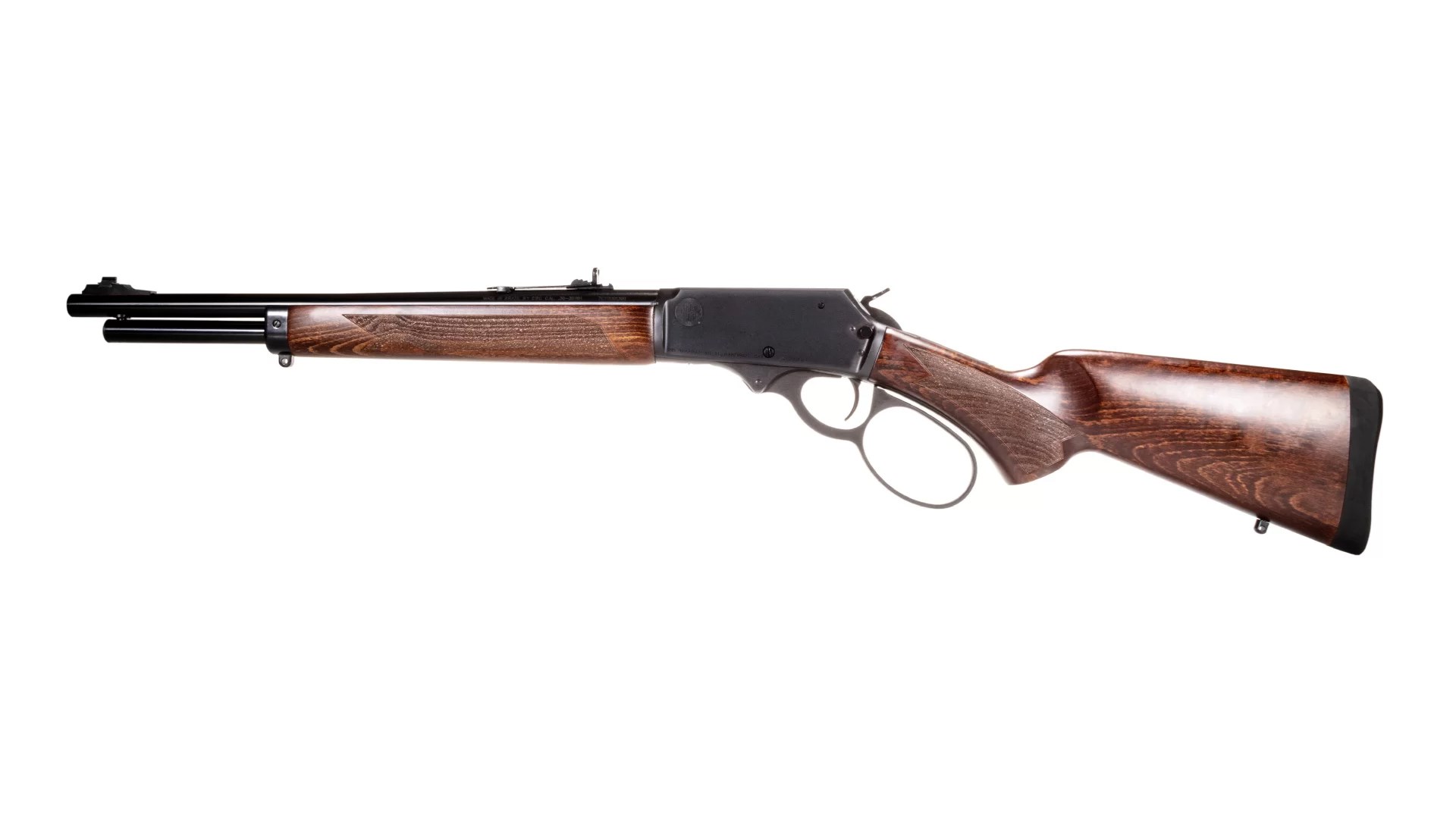 The "Trapper" version of the Rossi R95 has a 16.5" barrel.

The R95 is offered with both 16.5"-barreled "Trapper" versions and 20"-barreled "Classic" models. It is similar to the Rio Grande that Rossi previously offered, in that it uses a solid top receiver, side-eject action with an under-barrel tubular magazine that loads through a gate in the side of the receiver. With the R95, the magazine holds five rounds; it sets back slightly from the muzzle on the 16.5" version and is 2/3 length on the 20" version.
The gun's lever has an oversized loop for use with gloves, and the action has a hammer-block crossbolt safety. Barrels are hammer-forged and have six-groove rifling that uses a 1:12" right-hand twist. All metal parts have a black oxide finish. The rifle is equipped with an elevation adjustable, semi-buckhorn-style rear sight with a front post drift adjustable for windage. The top of the receiver is also drilled for a base for mounting optics.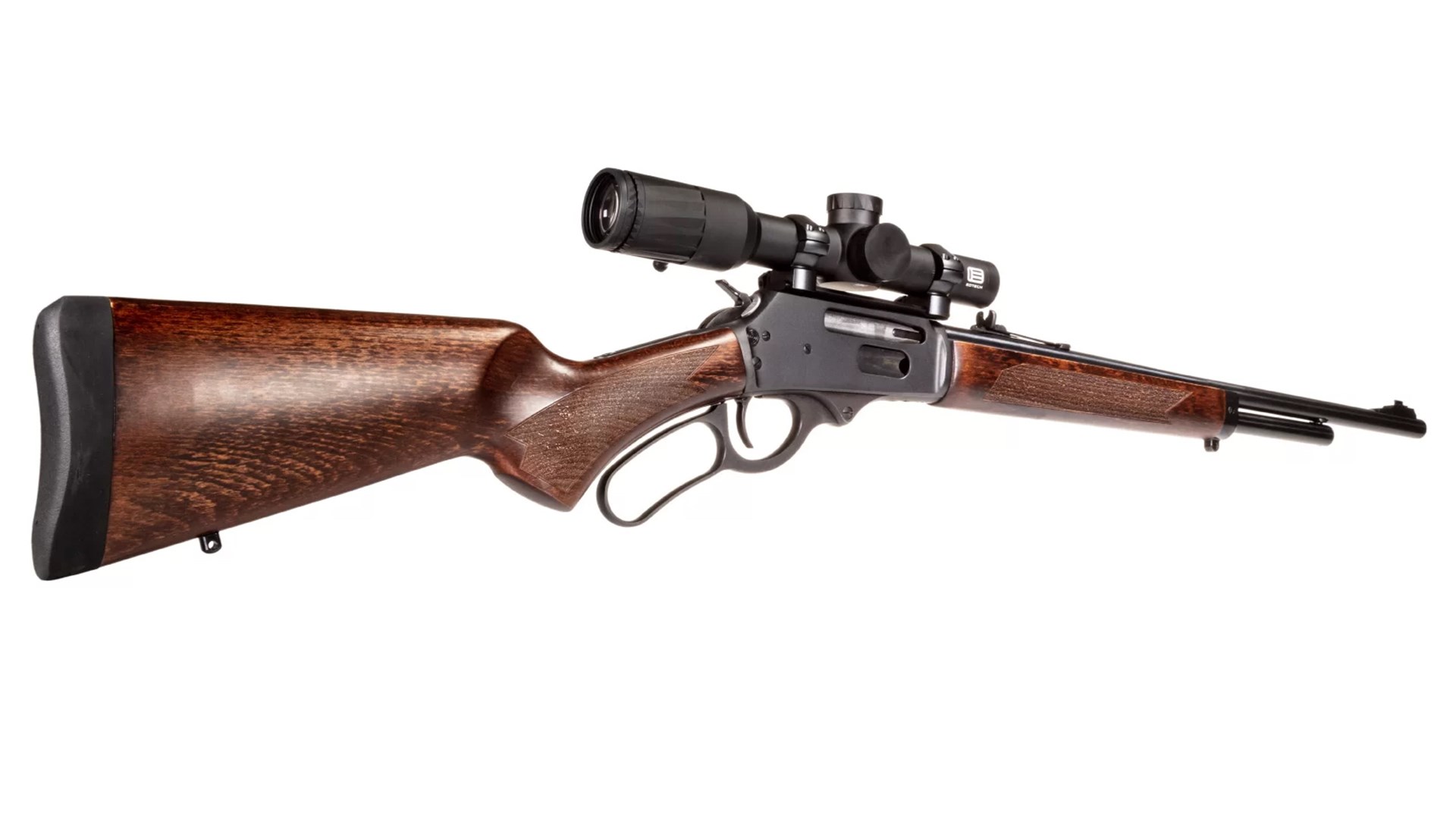 The solid top receiver and side ejection of the R95 action allows for easy mounting of optics.

The stock and fore-end are stained hardwood with a textured pattern in the gripping areas. The buttstock has a rubber recoil pad and a quick detachable sling swivel stud with a second stud mounted on the fore-end cap. Due to compatibility with other rifles already on the market, the Rossi accessory page is already stocked with parts for the R95 from Ranger Point Precision and Midwest Industries.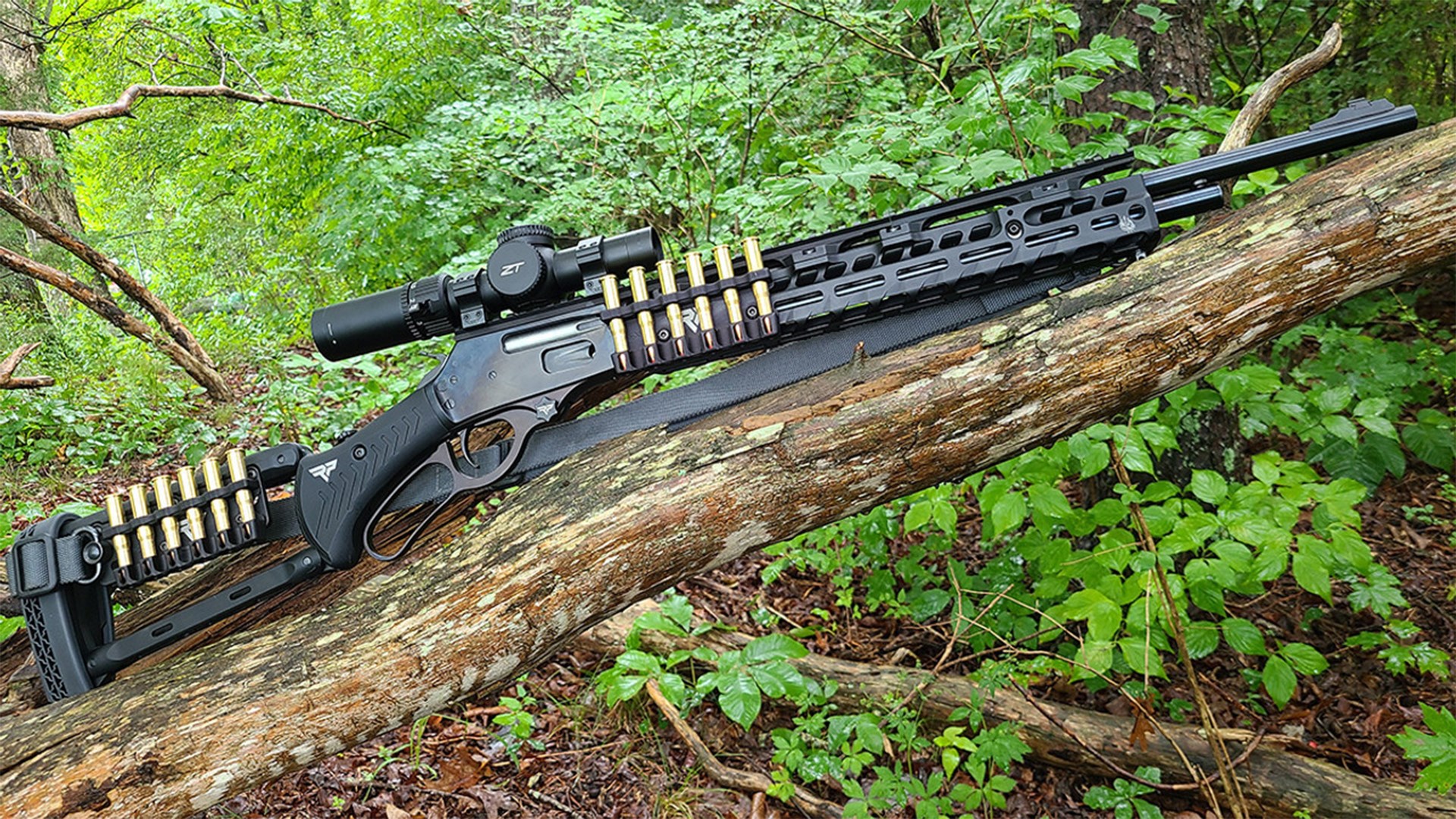 Many aftermarket accessories are already available for the Rossi R95, such as this stock and handguard from Ranger Point Precision.
The 16"-barreled model has an overall length of 35.5" and weighs 6 lbs., 11.2 ozs. The 20"-barreled model has an overall length of 39" and weighs 6 lbs., 13.7 ozs. Both models of the Rossi R95 have an MSRP of $950. For more information, visit rossiusa.com.