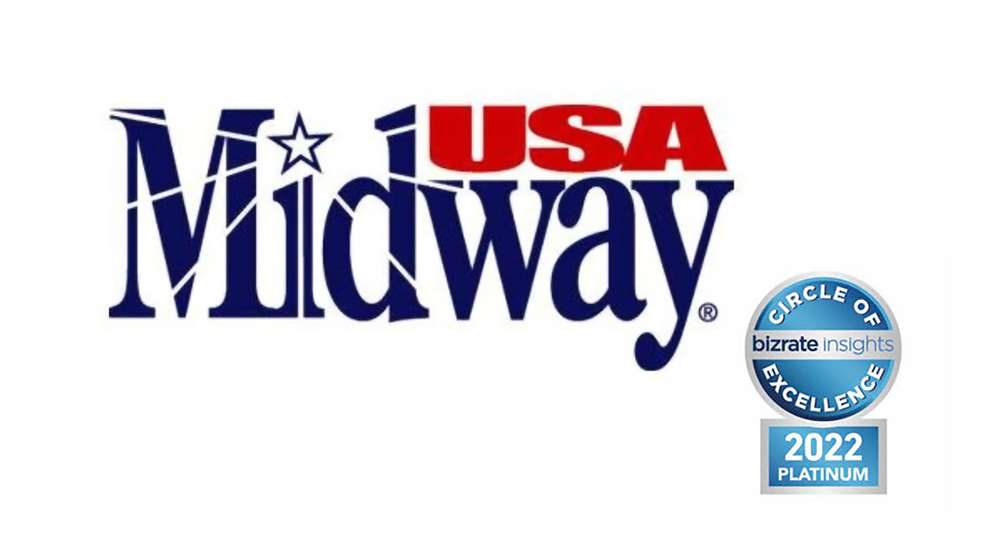 MidwayUSA, an internet retailer for shooting, hunting and outdoor gear has earned the 2022 Bizrate Platinum Circle of Excellence Award. Only 29 online retailers reached the platinum level, an achievement that requires firms to earn, "…customer rating scores that are not only significantly higher than the Network average, but also among the highest scores across all key satisfaction indicators," according to the Bizrate website."
"Customer satisfaction and engagement is our number one goal," said Matt Fleming, president and CEO of MidwayUSA. "It's important for MidwayUSA to continuously listen to and learn from our customers, so we can improve our customer's experience. Bizrate helps by providing actionable feedback from customers. I'm proud MidwayUSA is a 15-time winner of the Bizrate Circle of Excellence Award, and a first-time winner at the Platinum level. We want to be among the best because our customers deserve the best."
The Bizrate Insights Platinum Circle of Excellence recognizes online retailers—within the Bizrate Insights North America Network—that demonstrate outstanding performance in feedback from customers throughout the one-year award period. The results must place the company in the top one percent of Bizrate Insights North America Network average to qualify for the platinum-level honor.
Other companies that received the 2022 Bizrate Platinum Circle of Excellence Award include BH Photo-Video, one of the biggest and most revered retailers in the imaging industry. Crutchfield, a widely recognized name in consumer electronics, was also honored, as well as others covering a wide variety of products, from business supplies, to pet products and more.
MidwayUSA began as a small gun shop established by Larry and Brenda Potterfield in 1977. The business and its reputation for customer service grew in the 45 years that followed and today its e-commerce website offers a wide variety of outdoor products, shooting supplies and much more.