Support NRA American Rifleman
DONATE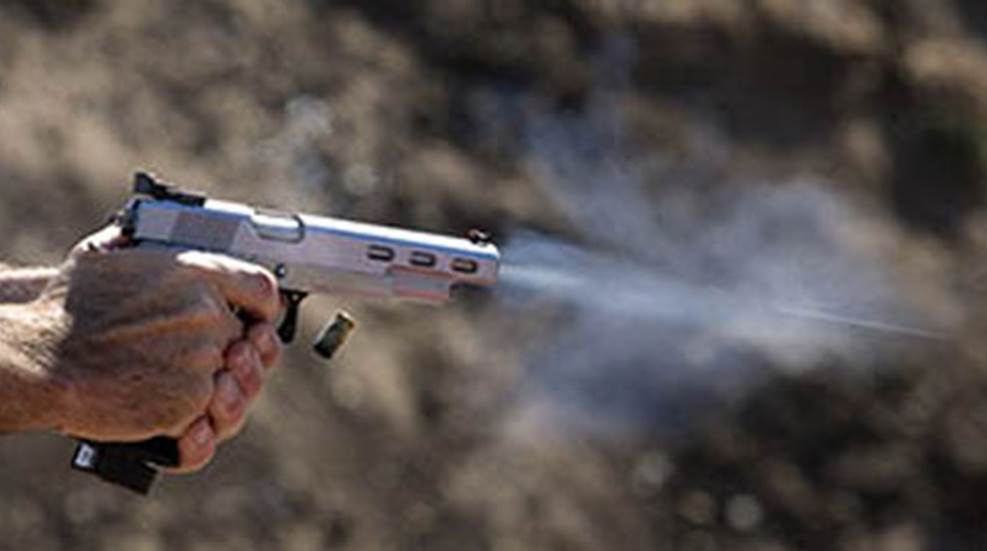 Here is a link to some of Harold "Doc" Edgerton's iconic work at MIT, where he literally invented the camera gear required to accomplish the task, with film. Digital cameras were still the stuff of science fiction when he was launching bullets, but the underlying principle has not changed.
The camera's shutter is too slow to "freeze" the bullet on the frame, so the images are taken in a dark room with the shutter open. Laser gates, sound or black magic then triggers high-speed flashes at the right moment. As you can see in this Finnish photographer's work, the results with modern gear are stunning.
However, it's insanely expensive, and if you're foolish enough to attempt to build one of the new flash units on your own (the schematic is insanely simple), the amount of electricity stored makes touching the flash more dangerous than standing downrange. That rules out bullets in flight for me, at least until I hit the lottery, but I'm not going to give up taking photos at the range. Neither should you.
Last year I lucked into three photos that nearly anyone with a digital camera could  have captured-if they had it in their hands at the right time, and kept shooting. I've been told they're the best I took last year (which isn't saying much), and each and every one of them was an accident.
While at a Safariland seminar I captured the image at the top. I doubt that streak you see in the cloud of smoke is the bullet or vapor trail. If you look at the sun's angle, it's probably a bit of reflection from the bullet as it sped away. I would have never shot at that angle, even with the telephoto lens, but that was the only place to stand at the time.
At a 3-Gun Nation event in the summer I decided to focus on some of the shotgun targets. I kept the shutter button down and came away with maybe a dozen exploding clays.
In addition, I just happened to be behind the lens when an AR-15 spontaneously disassembled at another event. That's getting lucky, short of the finely sandblasted finish on my camera now.
The moral of the story is to keep shooting, even when you're not behind the trigger. Do it enough and you'll catch some awesome memories, and if you're lucky, freeze something special-even if it's not a bullet in flight.