Support NRA American Rifleman
DONATE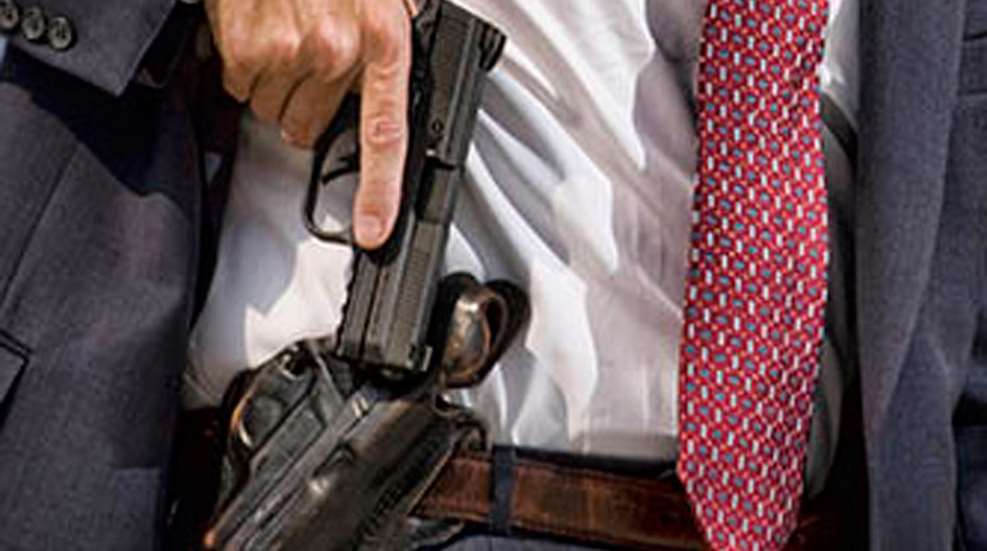 Less than a week after the senseless murders, a phone survey conducted by the Washington Post/ABC News found 83 percent of those who responded thought an attack with major casualties in the United States was likely in the near future. Forty percent said it's highly likely. 
Unlike most of the victim nations, though, we have the Second Amendment. It may be a stretch to think an average law-abiding citizen can foil a well-planned attack, but long lines in some gun stores make it obvious a growing number of people understand a firearm and training are critical survival tools until law enforcement arrives.
More People Carrying
In Pennsylvania, the Chester County Sheriff's Office reported carry-permit applications doubled the week after the attacks in France. Bucks County experienced the same spike in requests and so many inquiries poured into Allegheny County that phone lines became congested and officials asked residents to send questions to its Facebook page or via e-mail.
In Ohio, Summit County experienced a 60-percent increase. Application numbers were also significant in Portage County, where the processing time for a carry permit doubled from a single week, to two.
Different Sales Increase
Gun sales also spiked in many areas. Florida's On Target Sports experienced a surge of 30 percent in firearm sales, while TGD Firearms—in the same state—reported 40 percent higher volume. One storeowner in Alabama told a local television station he saw 50 percent more sales and entire inventories of some style handguns were sold in another. Texas Guns, located near San Antonio, Texas, had purchases improve by 30 percent.
Quotes in many of stories (linked above) indicate the buyers aren't typical, either. Jerry McCall, owner of Texas Guns, told a local TV station after the Paris attacks the store's patrons took on a different flavor. "I am 67 and I have people in their 70s and 80s who say they have never owned a firearm, but think they need one in the house now," he said. Steve Rhodes, from TGD Firearms, told reporters, "We have a lot of first-time buyers who come in and say, 'You know what, it's getting kind of crazy out there. We just want to feel protected.'" Cody Bailey, an employee at who works at the National Armory store in Ohio reported, "…I even have family members that never owned a gun in their lives and now they're asking questions."
Lawful citizens aren't the only ones improving their defensive capabilities, either. In Washington State, King County Sheriff John Urquhart requested his deputies carry their sidearm and extra magazines when off duty. He told reporters, "I want to make sure my deputies are willing, available and have proper equipment to fight that [terrorism] if it happens."
National Instant Criminal Checks (NICS) were already up and have set a monthly record since May, inclusive. Add a Gallup Poll conducted in early October that found 56 percent of respondents would feel safer if more people carried concealed, and it's obvious law-abiding Americans understand the lifesaving role of firearms and training in self-defense.