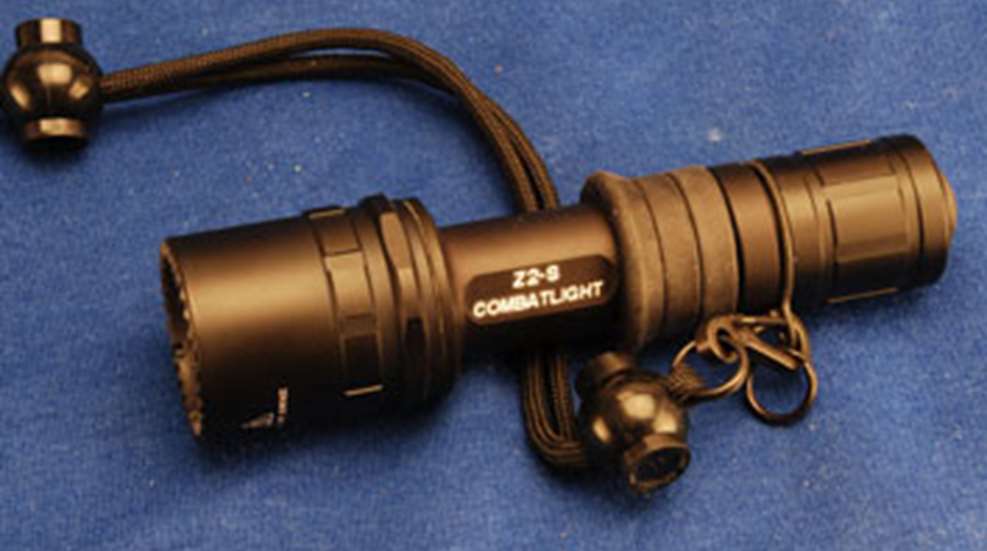 As an infantry guy, I called for illumination quite often. It usually came from mortars or howitzers, but occasionally from naval gunfire or aerial flares. As a cop, I used my big 4-cell Kel-Lite far more than my Model 19. And as the saying goes, you can't fight 'em if you can't see 'em. Of all the possible accessories to a good fighting handgun you could possibly buy, one of the most important is an effective light. It's so important that the synonym for flashlight in the tactical sense is "target identifier." There's a vast liability issue awaiting the police officer or even armed citizen who lets fly with old Betsy without positively identifying the target, but that's only part of the handgunner's need for a good light.
In close range confrontations with guns, a light can be used as a shield. Sure, the bad guy knows generally where you are, but studies have shown that he has a hard time shooting back when he's getting 160 lumens right in the eyeballs. In fact, a whole range of low-light tactics has evolved to deal with the best means of handling and using the broad array of tactical flashlights that are available on today's market. Much of that market is dominated by the products of SureFire, founded and run by Dr, John Matthews.
Close to my working desk, I have a shelf of various kinds of flashlights, made by seven or eight different makers. Many of them are made by SureFire, a company with which I have a long relationship and great respect. This is no endorsement of their products over those of other fine makers. It's just that one SureFire or another most commonly fills the bill for whatever I am doing. However, until recently there was a gap in the line—a hand-held light with a strobe capability. I discovered the benefits of a strobe on a writer's junket several years ago. Basically, it is a brief blast of high-intensity light, blinking rapidly. This tends to confuse, disorient and otherwise mess up the hostile actions of another party who is facing you. For some people, exposure to strobe light even causes nausea. It's tough to remain hostile when facing this, because most of us only want to get away from it. I just received a sample of a compact and powerful little light from SureFire—the model Z2-S. It is rapidly worming its way into my affections and may turn out to be SureFire's best product yet.