Support NRA American Rifleman
DONATE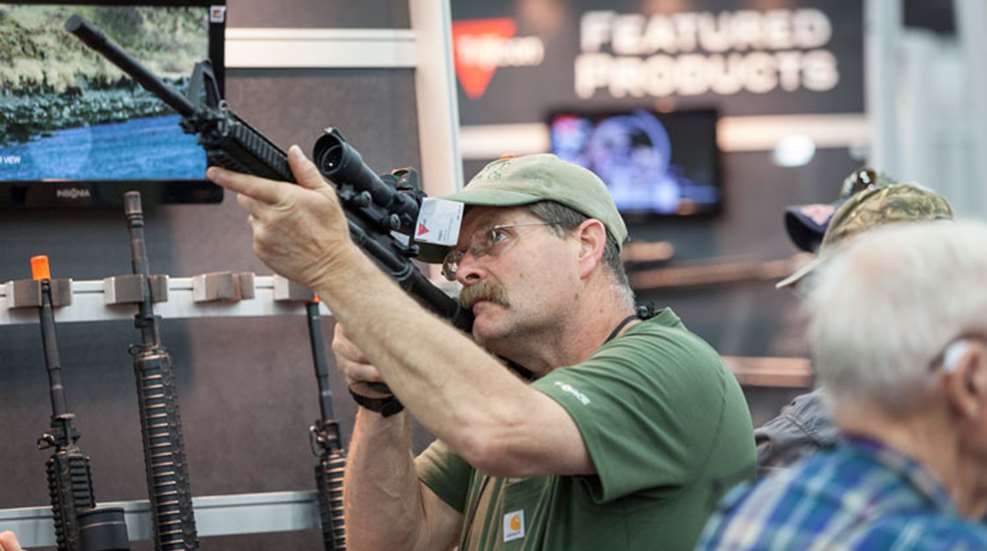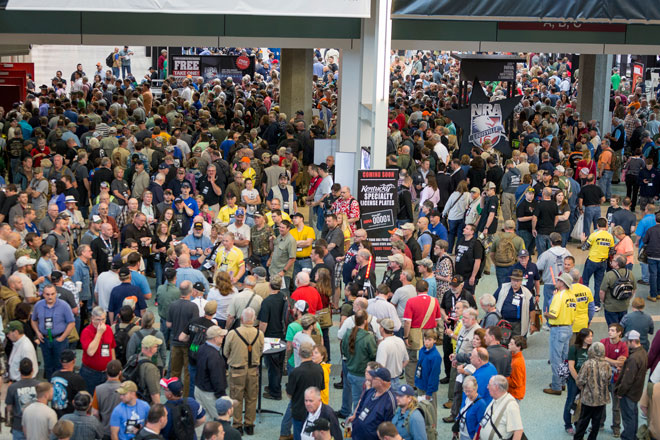 Louisville, Ky., proved to be one of the most popular locations to date for the NRA Annual Meetings & Exhibits, with more than 80,000 NRA members in attendance over the four-day event. The 500,000-square-foot exhibit hall was home to 750 exhibitors and was packed with events for the entire family.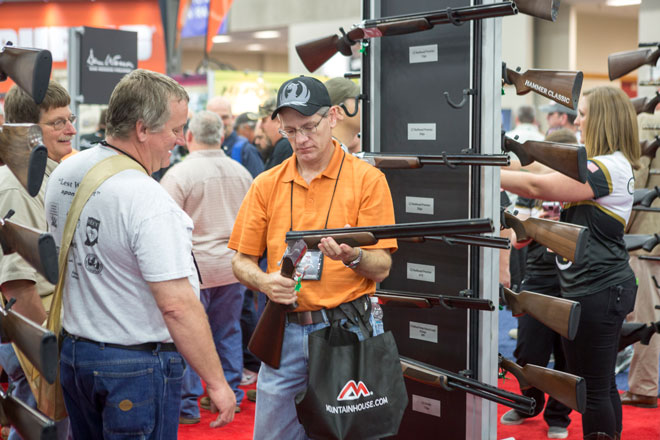 Although none of the firearms on display in the exhibit hall were operational, attendees were able to handle and get up close with many of the top firearm manufacturers' guns.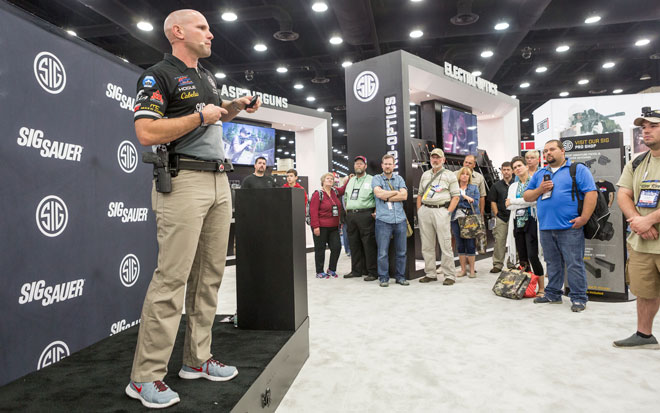 At the NRA Annual Meetings it is common to meet and greet professional shooters like Max Michel.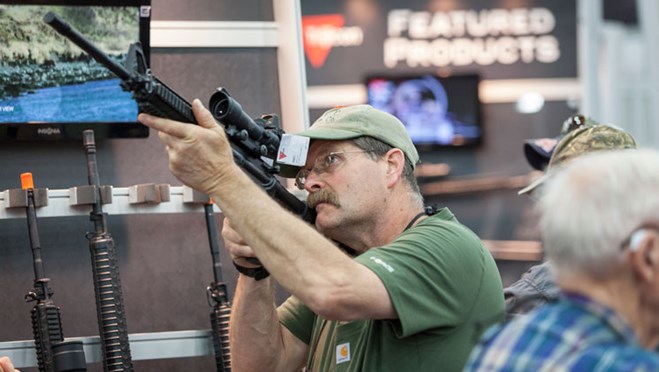 For attendees in the market for a new firearm, there's no better venue than the Exhibit Hall to gets hands-on with all the top brands before making a decision.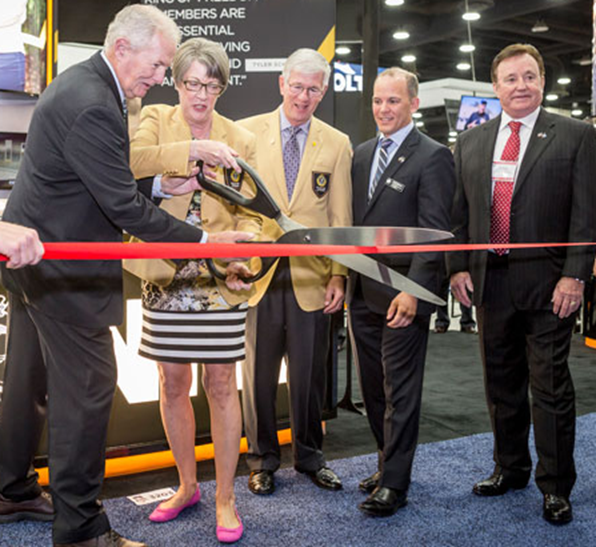 NRA President Allan Cors opens the Annual Meetings and Exhibits with, from left, Brenda Potterfield and Larry Potterfield of MidwayUSA, NRA First Vice President Pete Brownell and NRA Second Vice President Richard Childress.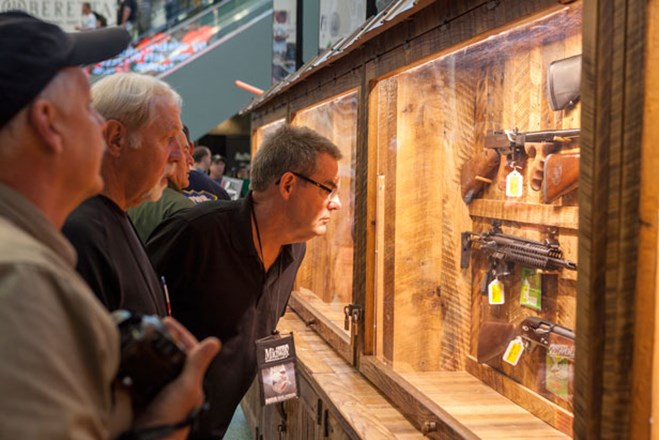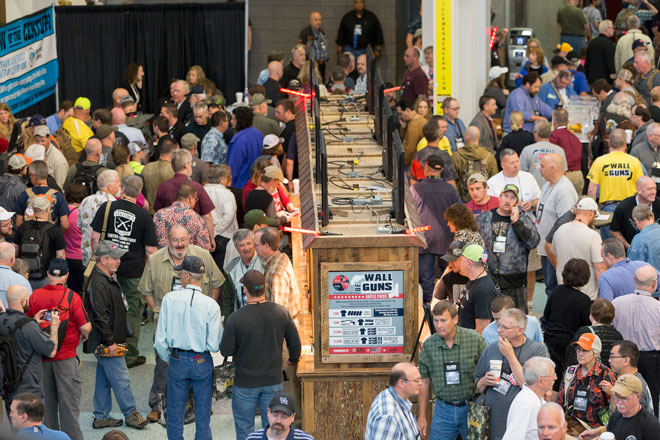 The "Wall of Guns" has become one of the most popular events at the NRA Annual Meetings, this year featuring more than 70 different makes and models of firearms from which winners choose their prizes. Sponsored by 
Henry Repeating Arms
,
Kimber Mfg. Inc.
, and
Kel-Tec
, tickets were $20, with a winner drawn for every 100 tickets purchased.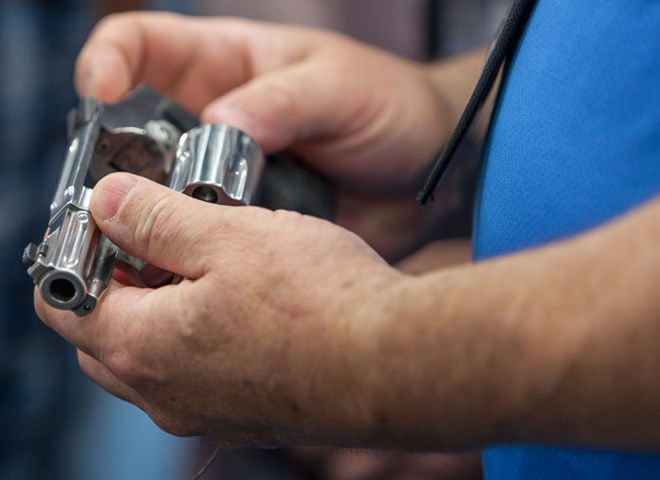 With a large focus on concealed-carry handguns these days, attendees were able to try out many guns for size.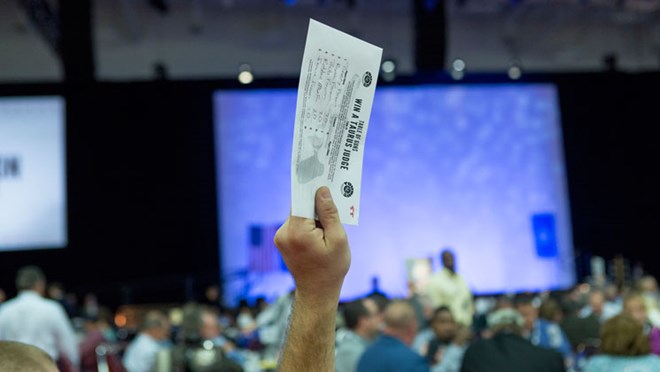 The NRA Foundation Banquet was abuzz with nearly 2,000 attendees bidding on the thousands of items on the block, both in the silent and live auctions.
American Rifleman
 hosted several standing-room-only special presentations, including "Sniping in Vietnam," conducted by Maj. John L. Plaster, U.S. Army, (Ret.). The author of
The Ultimate Sniper and The History of Sniping & Sharpshooting
, Plaster is shown here with
American Rifleman
Editor-in-Chief Mark Keefe.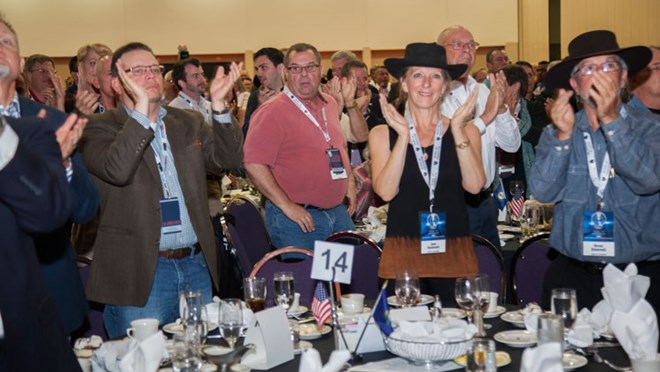 The NRA-ILA Dinner, which raises money for NRA's political efforts, brings out some unique auction items, like this gold-plated Century Arms AK-pattern rifle and 1911 Tribute Pistol.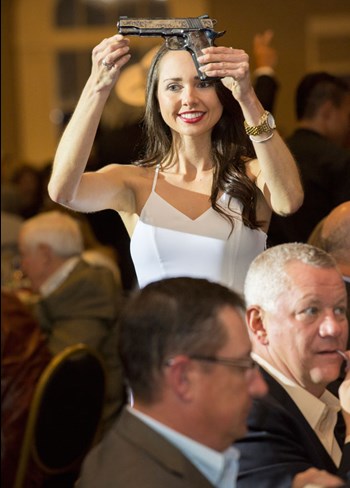 Retired Delta Force Sgt. Maj. Kyle Lamb is a regular seminar speaker at the meetings. where he discusses leadership from his battlefield experiences from the Black Hawk Down incident as well as his five tours in Iraq. With more than 18 years in the Special Forces community--15 1/2 of those with Delta--Lamb always offers a unique perspective.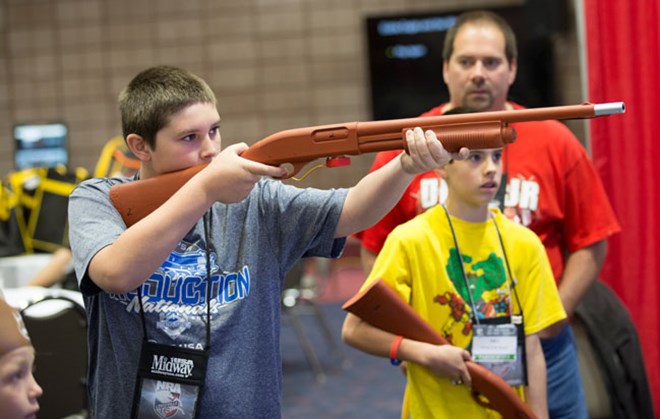 The Pyramyd Airgun Range drew the attention of family members of all ages.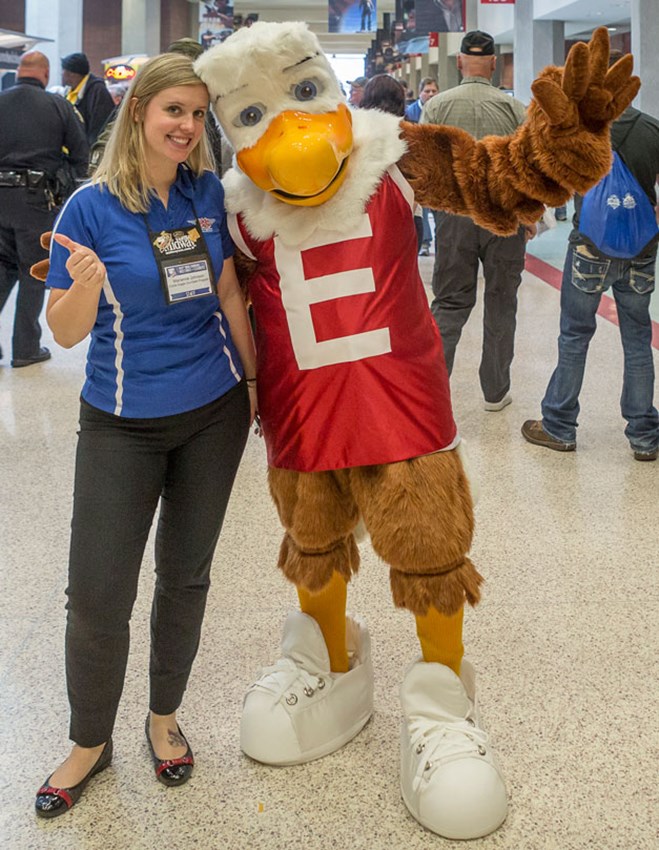 Eddie Eagle
roamed the floor of the Exhibit Hall lobby, greeting young attendees and spreading his gun-accident-prevention message of, "Stop. Don't Touch. Run Away.Tell a Grown-Up."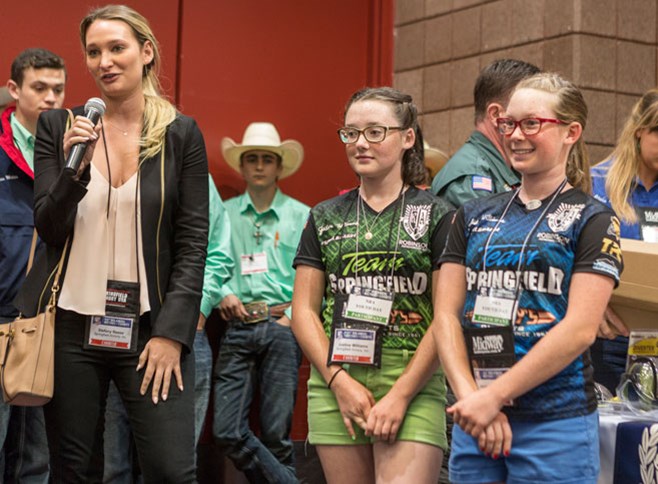 Springfield Armory welcomed its two newest--and youngest--members to Team Springfield,
Jalise and Justine Williams
.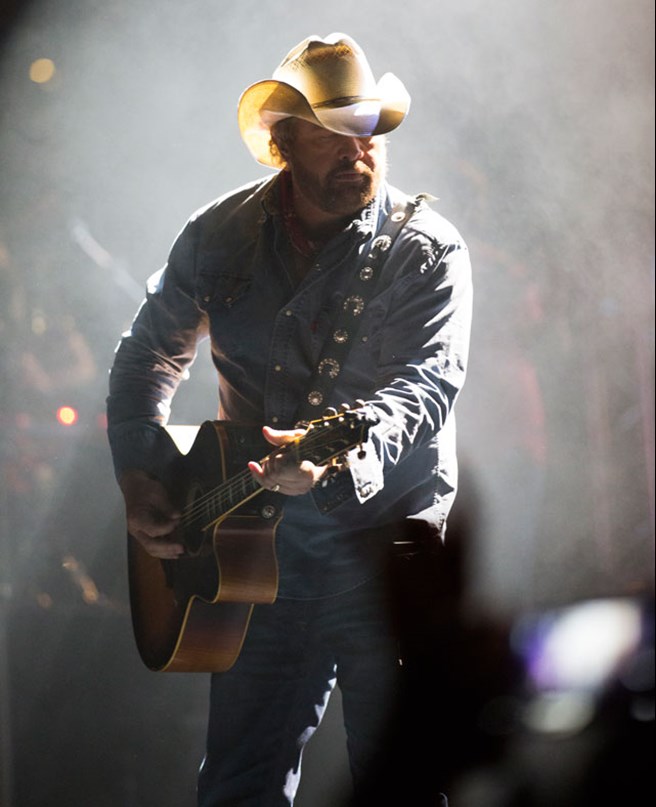 Toby Keith and Chris Janson (below) headlined the NRA Country Jam.