The NRA Annual Meetings are a family affair, with something for every firearm enthusiast, regardless of age. But, there's always that one restless relative itching to do a little exploring. If you know whom I'm talking about, here are a couple spots you might recommend to temporarily ditch your in-laws while in Louisville, Ky.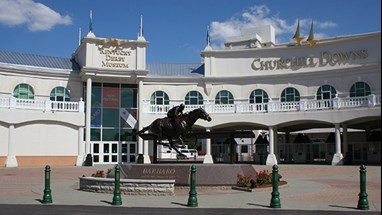 The year's premier collection of spanky hats hit the runway during the Kentucky Derby early this month, where Nyquist continued its undefeated ways on the track by giving the field a stylish whipping. Don't let family members who'd savor attending the spectacle beat themselves up because they arrived too late for the race, though. Recommend a visit the Kentucky Derby Museum, tour of Churchill Downs or get rid of them all day Saturday by purchasing some tickets to the Preakness Stakes.
Darker relatives might enjoy the Louisville Mega Cavern. It offers a rope challenge, 2 1/2 hours of underground zip lining, tours and, finally, a legitimate excuse for bringing up commercial guano mining at the dinner table.
While on the subject of bats, get a personalized one at the Louisville Slugger Museum & Factory. On the other hand, no need to round the bases after a belt at the Evan Williams Bourbon Experience.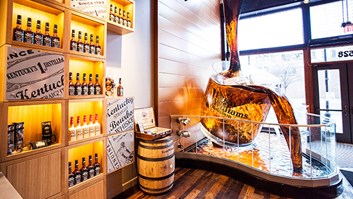 There's so much to do this week at the NRA Annual Meetings that's it's impossible to list it all—visit the official website for full details. With 500,000 square feet of exhibit space, seminars, sessions, auctions and more, …well, with the exception of that one person we're embarassed to introduce as "family."