by
posted on January 20, 2020
Support NRA American Rifleman
DONATE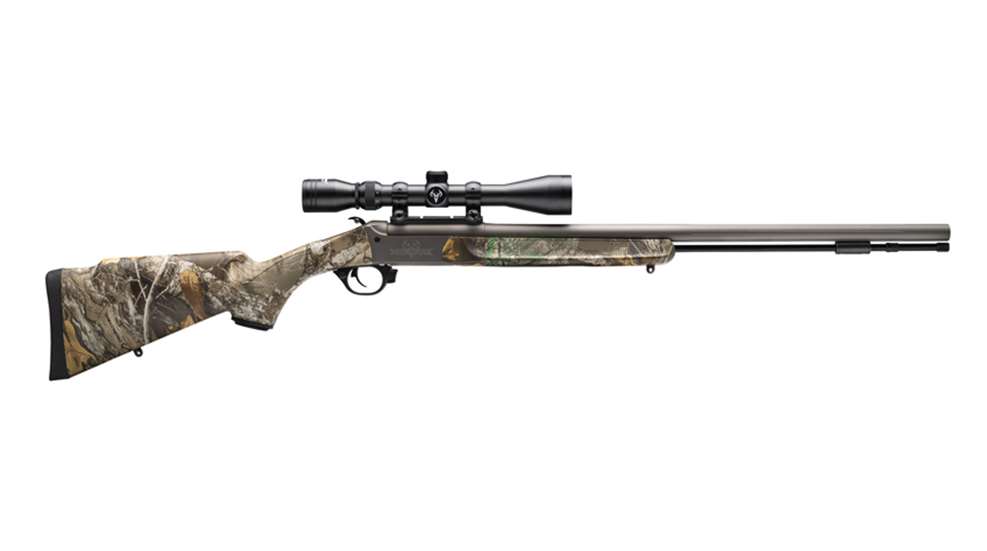 The advent of black powder changed the world forever, and in the ebb and flow of firearm technology through the years, one unchanging constant is the muzzleloader—handguns, rifles and shotguns of the type continue to see use today. Additionally, for hunters, these traditional muzzleloading arms provides extended seasons and opportunity centerfire-rifle shooters won't have.
Aficionados already know, but for the new modern shooter, the thought of delving into muzzleloading arms can be overwhelming—the gear, the know-how and techniques used can be complicated to learn. To address this reality, a joint effort between
Traditions Firearms
,
Federal Premium
and
Hodgdon Powder Company
has birthed one of the most efficient and simple-to-use muzzleloading systems the industry has seen.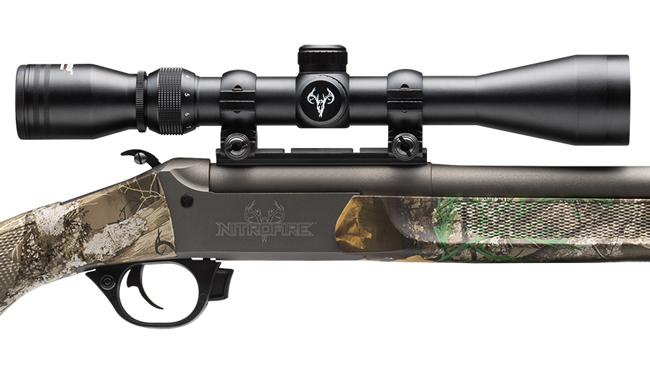 New for 2020, the aforementioned companies are set to offer a .50-cal. muzzleloader featuring a fluted and ultralight 26" chrome-moly steel barrel with 1:28" twist rifling—the Traditions NitroFire. Equipped with the company's new Elite XT trigger system designed for precision shooting with redundant safety features built-in—a rebounding hammer, captive half-cock along with the addition of an intuitive and manual crossbolt safety.
Separating the new Traditions NitroFire from others of the like, is the all-new Firestick priming system loaded with Hodgdon's new Triple 8 clean-burning powder. Two pre-loaded FireStick charge levels are available: 100-grains or 120-grains . Users can expect projectile velocities equal to or better than what they are getting with equivalent loads from other types of in-line muzzleloaders. Learn more about Hodgdon's new Triple 8 muzzleloader powder by visiting
hodgdon.com
.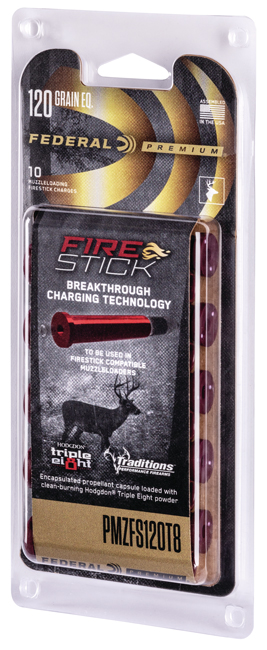 Using the FireStick system allows for a loading and shooting process that is dramatically easier, safer and more consistent.
How the system works
:
1
. Load your sabot projectile. Push it down the barrel and seat it on the shelf within the barrel. You'll feel the bullet stop with resistance. This provides a consistent starting point every time. 
2
. Break open the action on the NitroFire with the release button located near the trigger guard and insert the Federal Premium FireStick into the breech area. 
3
. Place a 209 primer into the primer pocket of the Federal Premium FireStick. Close the NitroFire, and your muzzleloader is fully loaded.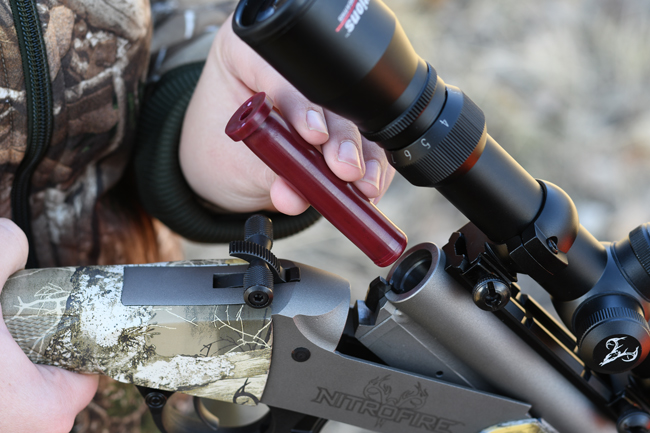 The Department of Alcohol, Tobacco and Firearms (ATF) currently categorizes Traditions NitroFire muzzleloader rifle as one that does require an ATF Form 4473 to be completed and approved for purchase.
NitroFire MSRP range is $499 to $699, depending on model variation. For more on the Traditions NitroFire .50-cal. muzzleloader, please visit
traditionsfirearms.com
.