by
posted on January 17, 2022
Support NRA American Rifleman
DONATE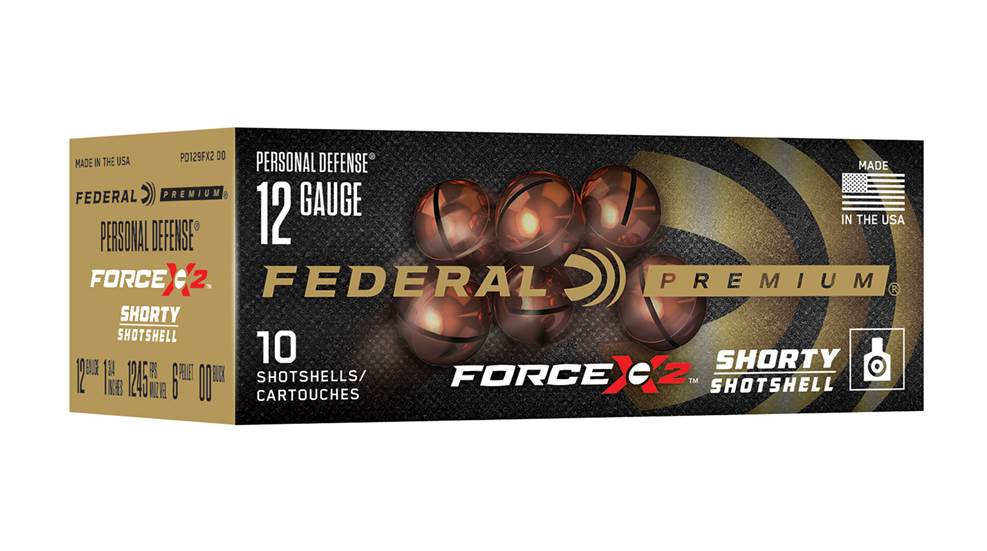 Federal Premium helped to legitimize the concept of short, 1.75" 12-ga. shotshells in the American market, giving shotgunners an additional ammunition option that aids in increasing their compatible shotgun's overall capacity. Now, with its new Force X2 Shorty, Federal now offers a potent self-defense round that packs more stopping power into each short shell.
Each Federal Force X2 Shorty shotshell is loaded with six of the company's FX2 copper-plated 00 buckshot pellets, which are designed to split into two equal pieces upon impact. This doubles the damage caused by one of these shells, since it creates 12 separate wound channels in an attacker and also reduces the potential of collateral damage through overpenetration.
Because of the shortened overall length of these shotshells, the defensive power of any shotgun capable of reliably cycling these rounds, such as the Mossberg 590S, is heightened even more, since the number of rounds on board is far greater than is possible with more traditional 2.75" and 3" shotshells.
These Federal Premium Force X2 Shorty shotshells are sold in boxes containing 10 12-ga. rounds, and the suggested retail price for a single box is $28.99. For more information, visit federalpremium.com.