Ammunition Depot has recently expanded "The Prepper" line up of ammunition and supply products to include a new series of Battle Pack options. In case you're not familiar with the term, a military-type battle pack is a plastic pouch filled with boxed ammunition for carry and use in the field.  Ammunition Depot has thrown in some new twists for this handy packaging system that civilians will appreciate.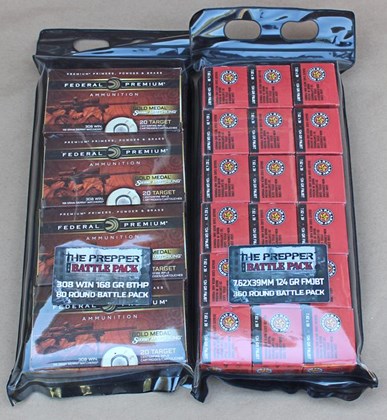 The ammunition Battle Packs employ heavy-duty polymer pouches that are about 16" long and 7" wide (the practical dimensions vary depending on the ammunition boxes inside) with a built in carry handle at one end. These tough, air tight pouches are heat sealed against water, environmental contamination and can stand up to rough handling, such as being tossed into the back of a truck or stuffed into a rucksack. Although typical military pouches are opaque with often cryptic stenciled markings, these Battle Packs feature transparent front panels with clearly printed labels attached to the front and back.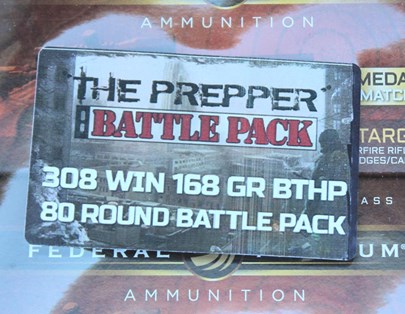 Ammunition Depot has gone out of its way to provide a diverse selection of Battle Packs filled with handgun or rifle ammunition with loads ranging from inexpensive practice-grade fodder to match-grade cartridges. Look for 9 mm, .40 S&W and .45 ACP with rifle calibers ranging from 5.56 NATO to .30-06 Springfield. Participating ammunition manufacturers include Blazer, Fiocchi, Perfecta, Red Army Standard, Remington and several varieties of Federal ammunition including American Eagle, Premium, Gold Match and LE Tactical options. Round counts and prices vary depending on the Battle Pack ordered.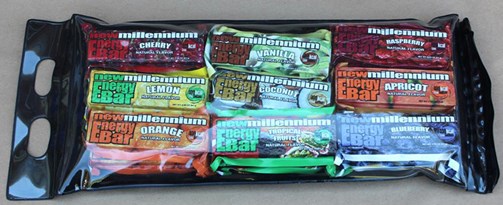 The New Millennium Energy Bar Battle Pack caught my eye because I haven't seen anything else quite like it. Packed in the same tough pouches as the ammunition, this Battle Pack contains 18 emergency energy bars, in 9 assorted flavors, which are produced by SOS Food Labs in Florida. Each bar is individually vacuum packed for a five-year shelf life and provides 400 calories and 8 grams of protein. Some companies pack 2400 or 3600 calories worth of food into as single wrapper. Once opened, the food inside begins to deteriorate. Because the New Millennium bars are wrapped in smaller portions, they can be used as needed and with more flavor options. The battle pack pouch adds another layer of protection and keeps the bars organized in a tidy package.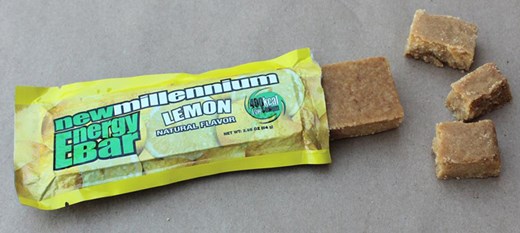 Unlike candy bars or whey protein bars, the New Millennium products won't turn into a mushy mess on hot days and they don't give you cotton mouth either. We broke out a few for a family taste test. My wife and I enjoyed the various fruit flavors while my kids agreed that these are the best tasting emergency energy bars I've fed them so far.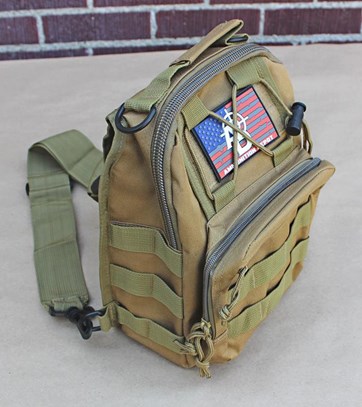 The new Tactical Sling Pack series is a fairly literal interpretation of the term "battle pack" because it's a mini military-style backpack that arrives stuffed with the customer's choice of 9 mm, .45 ACP, .223 Rem. or 5.56x45 mm ammunition. Shown here is the tan version of the Tactical Sling Pack, which ships with 240-rounds of Federal American Eagle 55-gr. full-metal jacket 5.56x45mm rounds and an AD morale patch. These packs are also available in black, OD Green or camouflage patterns.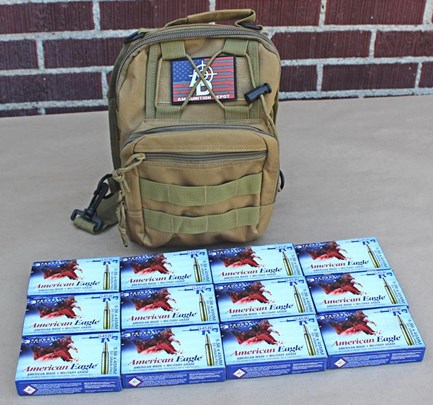 Ammunition Depot Suggested Retail:
Red Army 7.62x39 124gr FMJ Battle Pack (AM2423-BP) $90.99
Federal Gold Medal Match .308 Win 168 Grain BTHP Battle Pack (GM308M-BP) $88.99
New Millennium 18 Emergency Bars Battle Pack (MILLENNIUM-ENERGY-BP) $29.99
5.56 Tactical Sling Pack (556-TACSLING-TAN-FED240) $95.50