"Two-thirds of gun owners say protection is a major reason they own a gun," according to a recently released Pew Research Center survey. Seventy-two percent who owned a firearm said they have a handgun and one out of every four carry it outside their home—a figure that rises to 41 percent when they consider their community unsafe. Four out of 10 have a loaded gun close-at-hand in their residence.
Seventy-four percent of gun-owning respondents said their right to do so is "essential" to their sense of freedom. Self-defense topped the reasons for ownership, with hunting coming in a distant second-place at 38 percent. Sport shooting accounted for roughly 30 percent, collectors 13 and 8 percent of the respondents said it was part of their job.
As for the industry's long-term prognosis, 36 percent of those who currently don't own even a single firearm, "… might be open to owning a gun in the future." That untapped market may have been created because seven out of 10 respondents in the survey of 3,930 U.S. adults have been shooting at least once in their life. Once they buy, the odds are good they'll do it at least one more time, because 66 percent of gun owners have more than one.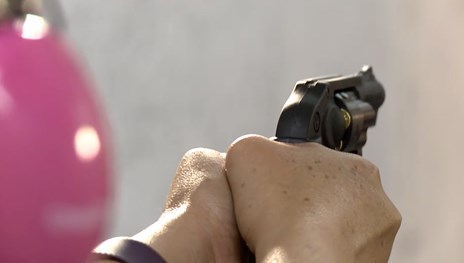 Women experience firearms at a later age, with the "average" gun-owning female first behind a trigger at 17 years old and purchasing one at the age of 27. The corresponding numbers for men were 12 and 19. Nearly half of Caucasian men own a firearm, a figure that unfortunately drops to 24 percent among women and nonwhite males.
Ninety-five percent of the gun owners who responded to the survey said, "…. talking to children about gun safety is essential … ."