by
posted on December 18, 2017
Support NRA American Rifleman
DONATE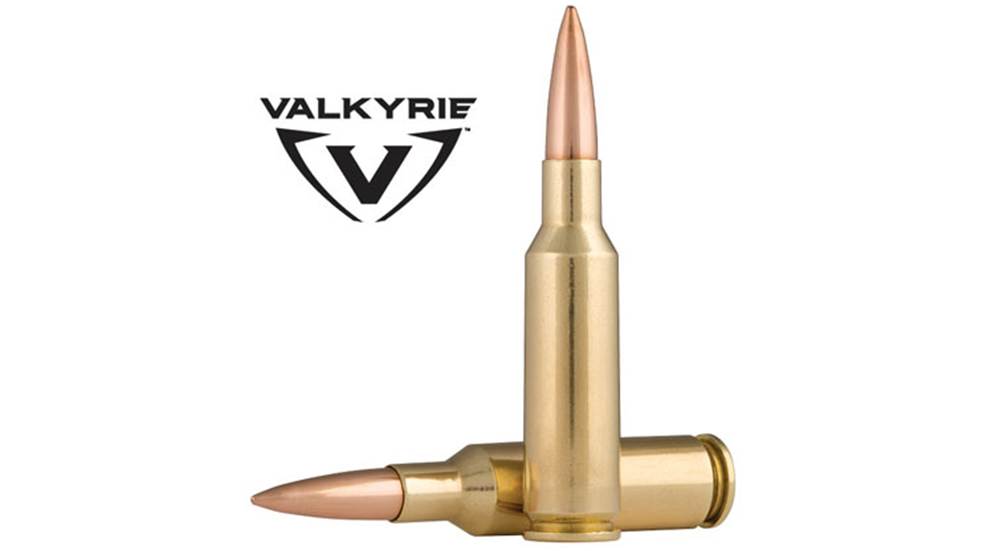 Federal rolled out a new cartridge last week, and dug into Norse mythology to find a name. "The 224 Valkyrie is based on a .30 Rem./6.8 SPC case necked down to .224 caliber," said Mike Holm, Federal Premium Centerfire Ammunition Global Product Lane director. "It beats the ballistics of all other MSR 15 cartridges, including the .22 Nosler, .223 Rem. and 6.5 Grendel. Plus, it offers comparable performance to larger rounds like the 6.5 Creedmoor, with roughly half the felt recoil—and at a more economical price." Many of the details can be seen in the company's video on the cartridge. 
Sounds awesome, and as legend has it, a Valkyrie is a female figure or figures that choose who lives or dies in battle. Those they select, sooner or later, wind up taking up residence in the hall of the slain in Valhalla, which is upstairs from groveler garage and ruled by Odin. I may have comingled part of those statements with an urban myth I once heard in a bar, on campus, during a spring break happy hour.
Cartridge names, and sometimes the legends built around them, are interesting. The numbers often have nothing to do with size—close is good enough for the marketing department, but those meetings make engineers wince. The .30-'06 Sprg. Is a good example, although the excuse is adoption by the U.S. military in 1906. It really has a diameter of .308 inch, though, so I wouldn't be surprised if a ballistician on the design team pitched .308-06, was willing to settle for .30-1906, and later wound up being transferred to the border for service on the Punitive Expedition with Gen. Pershing to double check horseshoe torque settings.
Federal's name accurately reflects the bullet diameter measurement, the kind of added safety feature we've come to expect from the company. That's good for shooters, although the company's cartridge joins the .50 Beowulf—which is frightened by the 6.5 Grendel—and a growing list of other numerically precise options with mythical monikers.
Personally, I'd prefer a magazine loaded up with angry females empowered to determine who comes out victorious (assuming you remember their birthdays). Sounds comforting, in fact, and a lot better than going into battle with a swarm of .17 Hornets, diabetically sweet .218 Bees or unruly .300 Savages. On the other hand, it would be nice if after action reports included a serenade by .35 Whelen and Willie the Boys.