by
posted on August 18, 2016
Support NRA American Rifleman
DONATE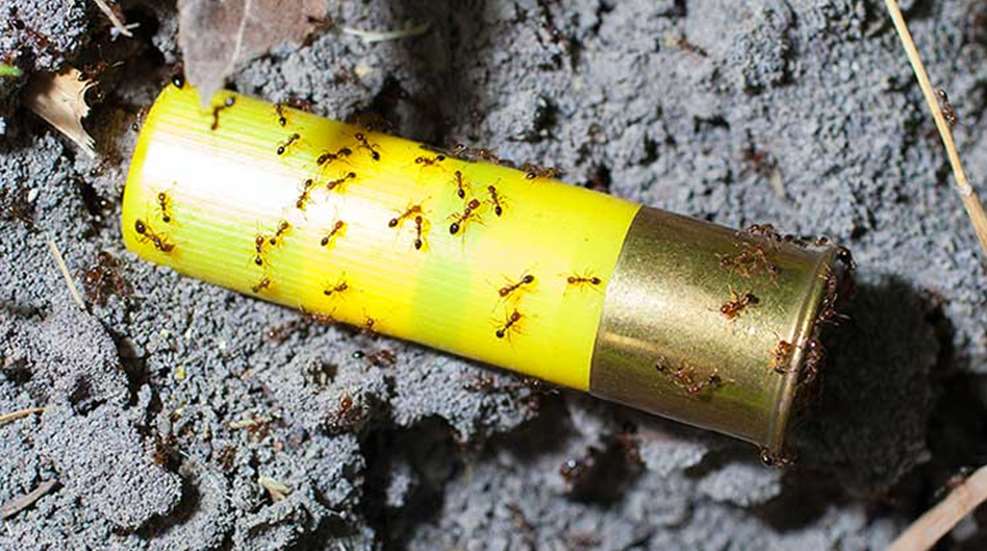 After a recent trip to a shooting competition, I've come to the conclusion shooters are smarter than the average person—or at least our common-sense switch is in the "on" position more often. For example, we employ an accurate system to describe the size of shotshell pellets that doesn't require lengthy decimal points or scientific notation, yet the hospitality industry refuses to recognize the clever approach if you call a hotel's front desk to complain.
There were ants in my room during an industry junket last month. They weren't anything huge, but those little ones have a habit of commuting in tiny expressways where it's always rush hour. I called the hotel desk.
"How big?" a polite gal inquired on the other end of the phone. Really? Size? I quickly devised a system to describe relative length.
No. 7.   It takes seven ants this size to haul off a French fry
No. 4    It only takes four
You get the gist. The lower the number, the larger and more painful the bite—just like pellet size. My ants were only No. 6s, on a good day, but they'd just completed the coin toss for a game of flag football on the sheets and were lined up for an onside kick.
Once you get into buckshot range, the predatory insect sizes are:
00           Capable of hauling off your hamburger, too.
0              Takes the phone and hangs up when you call the front desk.
Slug        Travels alone and hard to detect. Check for mysterious adult movie charges to your room, cheap wine in the fridge and leisure suits in the closet. Left untreated this one can carry away your spouse and leave no trail.
It was obvious the hotel operator wasn't a shooter. I hung up and watched the red team's swarming defense dominate through the second half.