Support NRA American Rifleman
DONATE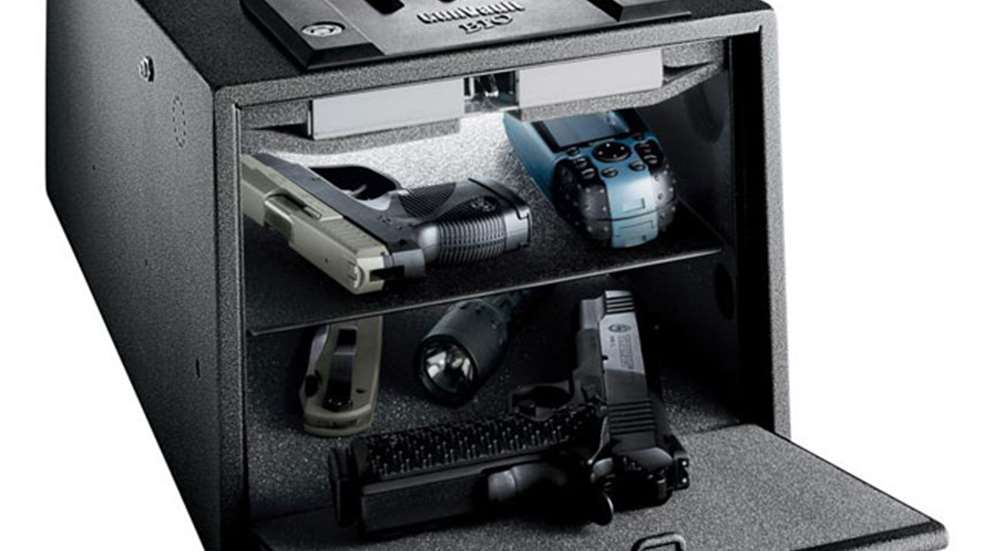 Gallery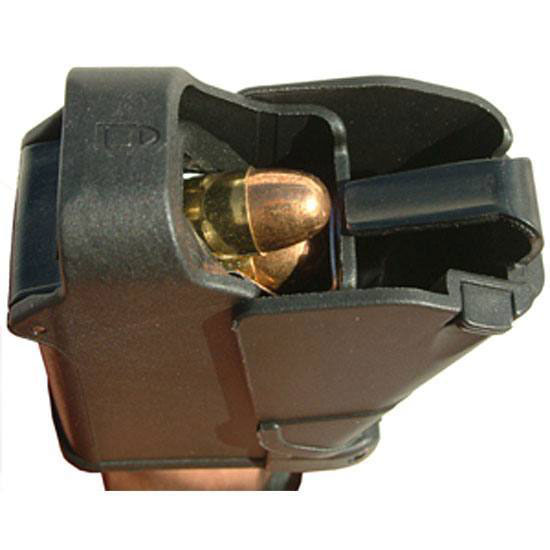 Butler Creek Universal Pistol LULA Speed Loader
Spare your thumbs some wear and tear by using the UpLula Speed Loader for semi-auto pistol magazines. Manufactured in Israel by Maglula and distributed by Butler Creek, the UpLula is a high-quality, universal device designed for loading virtually all full-size and compact semi-auto pistol magazines. The Lula loader fits 9 mm, 10 mm, .357 Sig, .40 S&W and .45-caliber magazines, in single or double-stack configurations.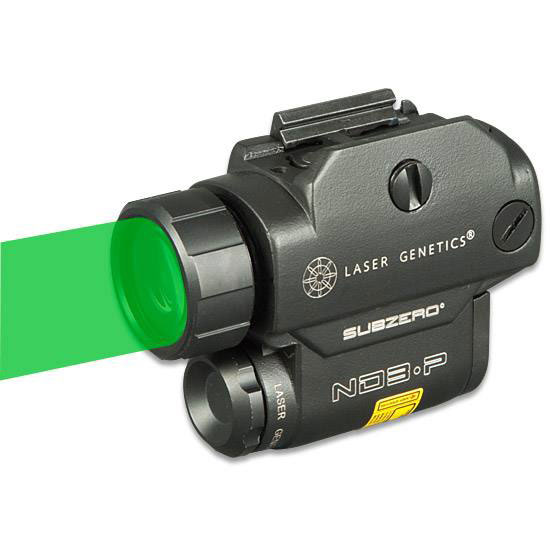 Laser Genetics ND3 SubZero Pistol Illuminator
The ND3 SubZero Pistol Illuminator, from Laser Genetics, employs the patented Rotary Optical Collimator. This is a system of nine fully multi-coated lenses that allows full adjustment and control of the green laser beam diameter and intensity in order to focus light where you need it the most. Rotating the collimator ring to minimum creates a bright micro beam of green laser light visible up to three miles. Rotating the collimator to more open settings provides plenty of illumination to light a trail at night or paint a target at up to 250 yards. A single CR123A battery provides over seven hours of continuous use.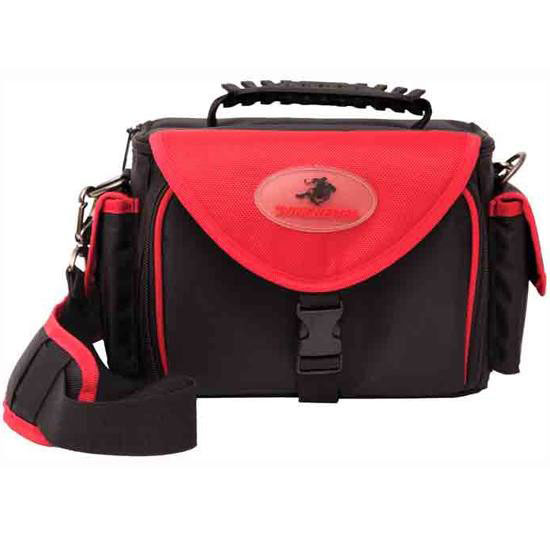 Winchester Pistol Range Bag and Maintenance Kit
The Winchester Pistol Range Bag with Cleaning Kit and Driver Set has plenty of storage space for the items you need to have at the range. It has both a comfortable handle and a detachable shoulder strap for easy transport. This bag contains a removable interior pad to protect firearms and other items you may choose to include for a day of shooting. The universal 22-piece cleaning kit and 10-piece driver set can be easily transported for maintaining your pistol wherever you go.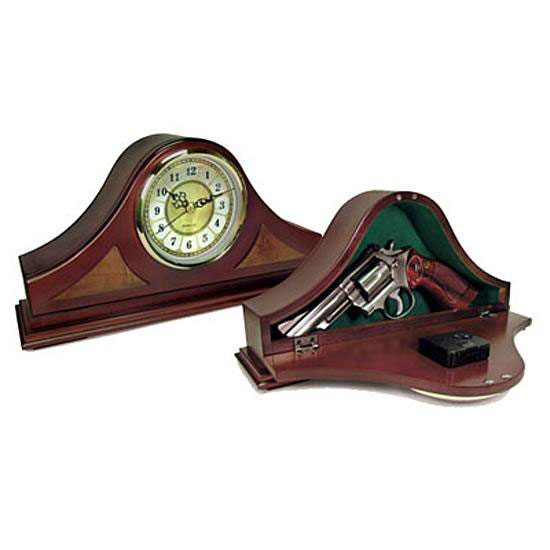 PS Products Handgun Concealment Clock
Although it looks like an ordinary mantelpiece clock, the PS Concealment Clock is actually hollow inside. With a magnetically latched hinged front panel, this fully functional clock has plenty of room to store almost any size defensive handgun. It's also a handy place to hide other valuables. This clock is functional with a reliable quartz movement that keeps accurate time. A solid wood front panel with a rich mahogany stain makes it an attractive addition to your home. The PS Products Gun Concealment Clock requires one AA battery, which is not included.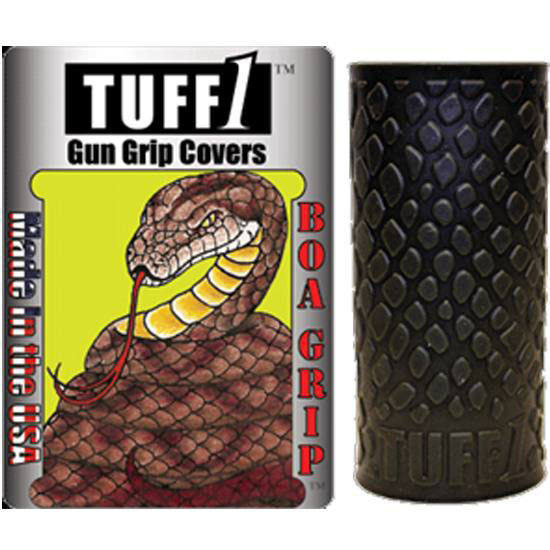 MKS TUFF1 Universal Gun Grip Cover
TUFF1 Gun Grip Covers greatly improve the handling and feel of handguns, modern sporting rifles and shotguns with vertical grips. Available in a variety of colors and textures, the TUFF1 utilizes a proprietary material formula to produce an extremely flexible and durable grip cover that fits on nearly every polymer firearm available. The thin, pliable cover preserves the original shape of the grip while reducing slip and enhancing performance. It can be used on handguns, AR-15 fore-end and pistol grips, pistol-gripped shotguns and more. Every stage of this product's design, development, manufacturing, packaging and fulfillment is completed in the USA.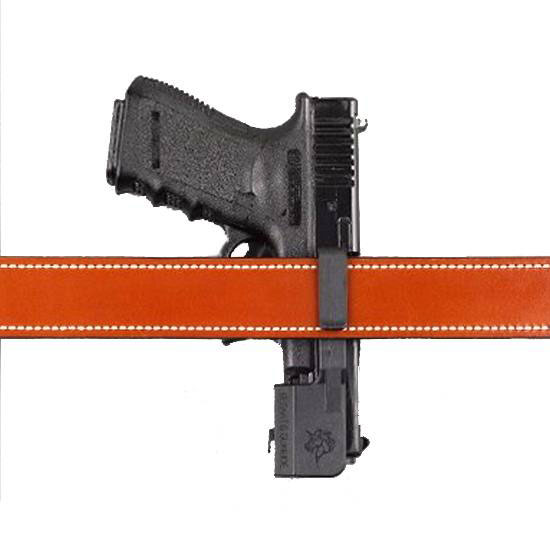 DeSantis T10 Rail Ryder
The polymer Rail Ryder is a comfortable, affordable alternative to a full-size holster.  It attaches to the Picatinny accessory rail of a semi-auto pistol for inside-the-waistband concealed carry. Once a pistol is in place, the Rail Rider allows a shirt or blouse to be tucked in around the gun. It also allows the pistol it supports to be drawn and fired easily, and it can be quickly removed from the pistol when it needs to be moved into a duty holster. This carry device is currently available for right-handed users only.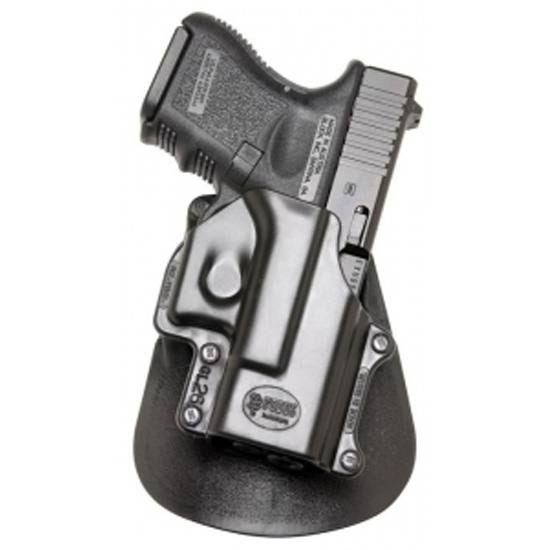 Fobus Holsters
Fobus holsters were originally developed in Israel for its military and special services. This paddle-supported carry system has been combat tested to ensure that it will hold up to everyday use and abuse. The passive retention system allows for rapid presentation, yet securely locks the handgun in place. The company delivers comfortable, low-profile carry options for a wide variety of popular self-defense, semi-auto pistols and revolvers.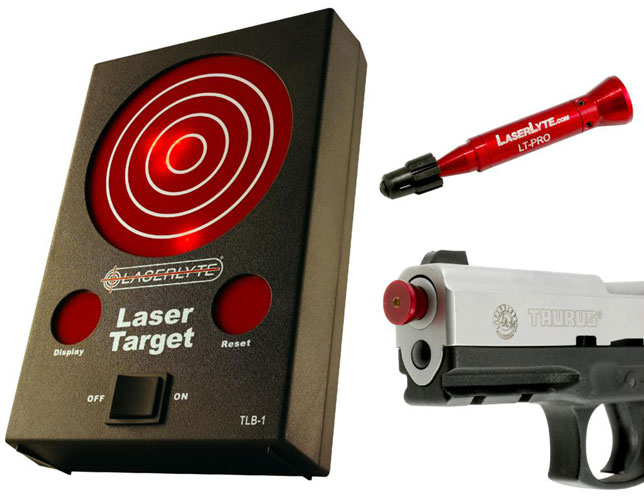 Laserlyte TLB-1 Practice Target
Ammunition for range practice is expensive and hard to find these days. However, there is a way to hone basic handgun skills, using your actual handgun, in the comfort of your own home. Flash the laser at the Display sensor on the lower left corner of the target to see each of your hits light up, and then flash the laser on the Reset sensor on the right to start over again. The 9.5- by 6.5-inch target is small enough to set up almost anywhere so that operators can practice from a variety of locations and positions. It can be used for practice, to train new shooters or for a bit of friendly competition between shooting buddies. The ammunition savings and convenience of this system make it a worthwhile investment.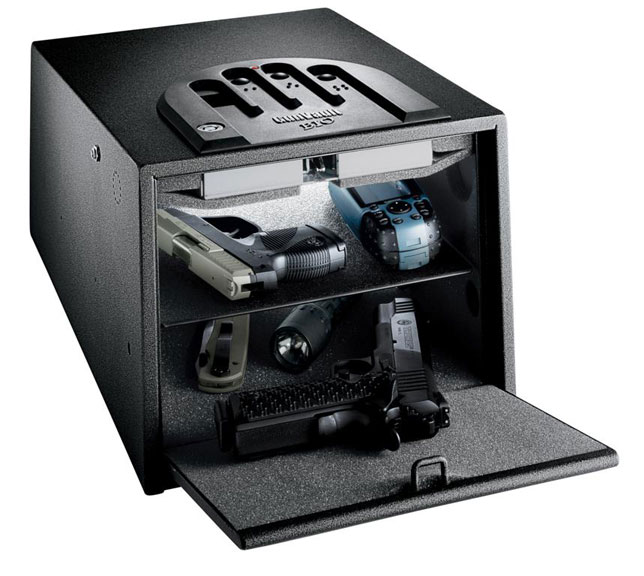 GunVault GVB 2000 Biometric MultiVault
The security of solid steel meets the fast access of 21st century biometrics in the GunVault GVB 2000 MultiVault. With the fingerprint reader (also known as a biometric scanner) properly programmed, the user merely touches the reader with the programmed finger, presses a single button and the vault pops open. The GVB 2000 is one of the larger models available from GunVault, designed to hold more than one handgun. It arrives loaded with features, including a tamper-activated siren, removable center shelf, interior light and the option of adding a security cable.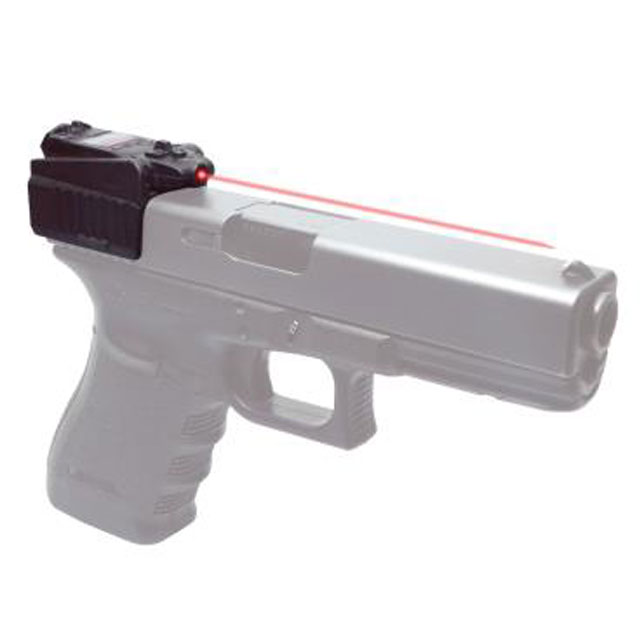 CAT OS Magnetic Detachable Laser for Glock Pistols
Laser sights can be very useful defensive devices when added to Glock pistols, but they are not always convenient with which to work. Sure, your Glock has a tactical rail for attaching a laser, but will the pistol still fit in your preferred holster? Other systems do not interfere with the holster, but change the configuration of the grip, and not always for the better. The CAT OS laser sight can be literally dropped into place on the pistol's slide where it is held in place by a powerful magnet. If the laser needs to be removed, it can be lifted off of the slide with no tools required. The proven laser housing and mounting systems are covered by CAT's exclusive lifetime warranty. In addition, the company offers a one year warranty on its laser module's electrical components.