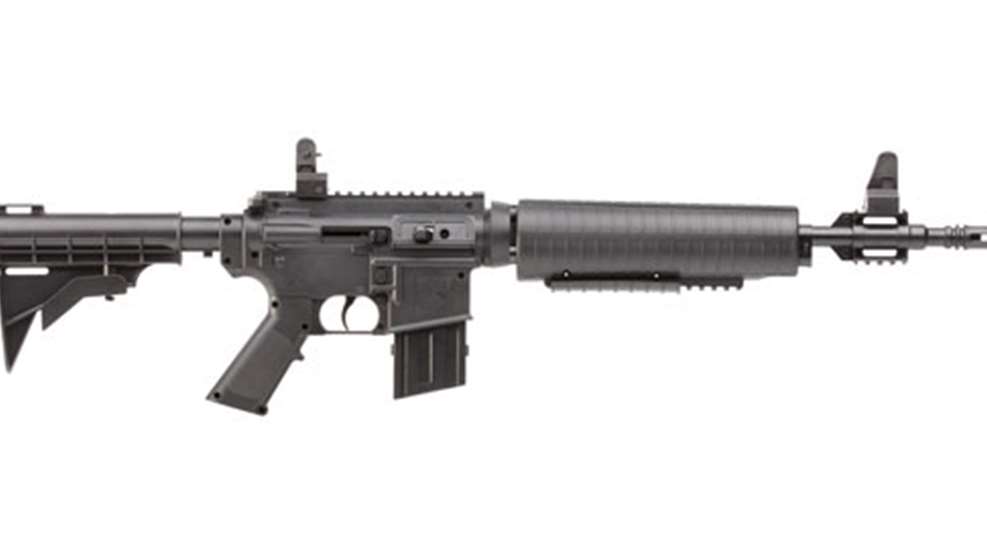 The American-assembled Crosman pneumatic, multi-pump M4-177 air rifle has the look of an M4, but shoots inexpensive 0.177-inch pellets and BBs. It features a textured polymer forearm and receiver, adjustable polymer buttstock, and a precision-rifled steel barrel capable of delivering 7.9-grain pellets up to 625 fps, and BBs upward of 660 fps.
The M4-177 uses same five-shot Firepow'r magazines as the company's Pumpmaster 760 and Recruit air rifles, and the BB reservoir holds 350 BBs. An 18-shot internal track feeds BBs into the action. For sighting, the M4-177 has a windage-adjustable, dual-aperture, flip rear sight, and an elevation-adjustable front sight; however, the M4-177's rear sight can be removed for the installation of an optic. Price: $95.
Contact: Crosman Corp.; (800) 724-7486; www.crosman.com.