Support NRA American Rifleman
DONATE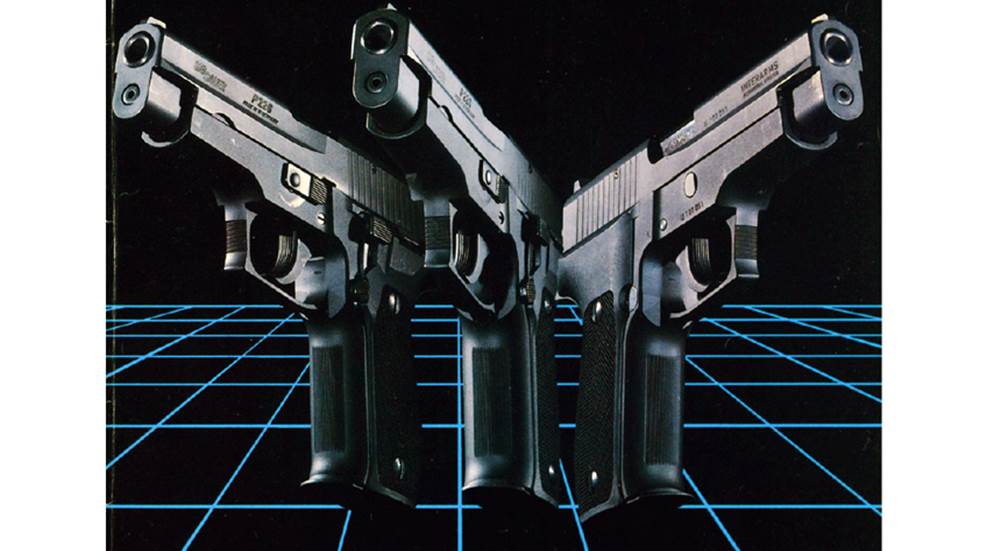 In the early part of the 1990s, there was both good news and bad news for the tradition-minded handgunner. The good news was—after 150 years—the DA/SA revolver had reached a very advanced state of development. The bad news was that nobody cared. That is of course an exaggeration, made for emphasis. There were plenty of people who did care and did buy, use and respect the great revolvers made by Ruger, Taurus and Smith & Wesson. However, consider that the beginning of the decade saw the great majority of police officers armed with DA/SA revolvers. At the end, they had converted to semi-automatic pistols. A seemingly bottomless magazine has an undeniable appeal to a peace officer facing the possibility of a gunfight before his shift is over.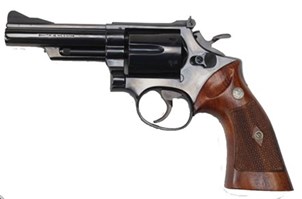 Thus, the S&W revolvers of my sheriffin' days went back in the safe and my attentions as a gun writer focused on an endless variety of semi-autos. Certain features of these service automatics were almost universal. For one thing, I cannot recall many new full-sized 9 mm pistols introduced in the 90s that had single column magazines. Almost as invariably, the guns had first-shot DA and following-shot SA trigger systems. Although the double-column, double-action format was very common, the latter year or two of this decade saw an increase in pistols with some form of simplified double-action-only (DAO) trigger. All of these matters were duly reported and evaluated in the growing number of gun magazines, some of which were exclusively devoted to pistols and revolvers.

A seemingly bottomless magazine has an undeniable appeal to a peace officer facing the possibility of a gunfight before his shift is over.
It was also a time when several instructional shooting schools in rural America came to be respected for their contributions to the gun culture. I was able to make multiple trips to Arizona's Gunsite Academy and even a couple to Thunder Ranch in Texas. Although I had a great deal of training on military and law enforcement ranges behind me, I was deeply impressed by these fine schools. The training is very well-organized and defense-oriented. The experience obtained at the schools was valuable in my work because it gave me a more sharply refined criteria for evaluation of many different guns. 
In the earliest part of the decade, gun writers in general evaluated these usually 9 mm semi-automatics on the basis of how their controls were arranged. In a DA/SA pistol, there was usually a combination safety and decocker, although several popular pistols omitted one or the other. Some models put the controls on the slide and others had them on the receiver. It would seem obvious that any quality pistol could be made to work with good training and field experience, but great time and effort went into critiquing the different systems. It got so bad that handgun giant Smith & Wesson made their 3rd Generation pistols in several different operating systems, and Heckler & Koch offered its Universal pistol in eight or nine variations. It became a very competitive business, sort of a "hold the pickles, hold the lettuce; special orders don't upset us" atmosphere. But it was also a great time for serious handgunners to make handgun choices on the basis of personal preferences and perceived needs. In this regard, I can recall a big gun store with indoor range and broad stock that would rent you anything for a trial run on their site. They sold a lot of guns with this scheme.

"Click" is the loudest sound in the world when you expected "Bang."
I began to develop my own personal criteria for modern defensive pistols. Above all else, I wanted a pistol that was widely regarded as being near perfect in functional reliability. "Click" is the loudest sound in the world when you expected "Bang." Next, I wanted a pistol with a big bore—ideally a .45, although I would compromise with the .40 S&W or .357 SIG If the larger caliber meant no high-cap magazine, so be it. Then, I needed an ergonomically sound, medium-weight and size pistol that I could carry concealed for extensive periods of time. An operating system—literally a manual of arms—that was simple was essential. Finally, I require an accurate pistol and that is not necessarily last in order.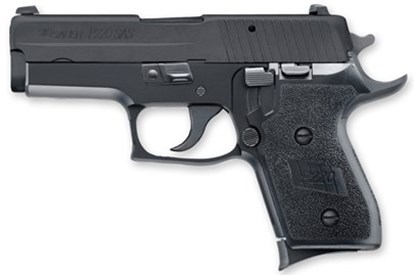 SIG Sauer P220 
I will spare you the angst of all the comparing and considering and get right to the point. The system I came to favor was the P-series SIG Sauer pistols—P220, P226 and P229. Originally, the .45 P220 was the only gun that fit my criteria, but the maker offered the .40 S&W a year or so after it was introduced and then developed the .357 SIG around it. The SIG .45 pistol of the 1990s was an incredible shooting machine. With a little help, I once fired 10,000 rounds through a P220 in a single day. There were exactly three malfunctions (probably operator error), groups under two inches, and a really dirty gun. We spread a 12x12 tarp to catch the brass and a 6x6 might have done it. I wish you could see the bore; it was burnished like a Georgia Peach.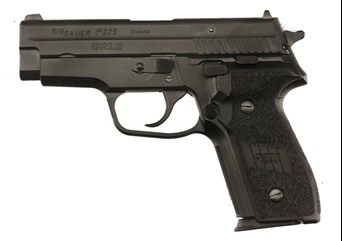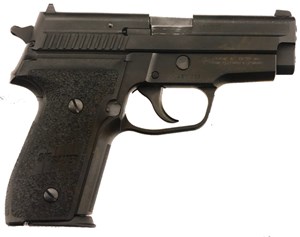 SIG Sauer P229

When the .40 S&W came along, I was loaned a sample gun and did a standard evaluation with that. It was a good pistol in that medium-sized P229 configuration. Later on, SIG came out with the P226 in the .40. A few years later, they caught everyone sleeping. The gun was the P229 (a P226 came later) in an all-new cartridge called the .357 SIG. This was essentially the .40 S&W, necked down to 9 mm. I used this cartridge extensively—ammo testing, courses at Gunsite and Thunder Ranch, a total of close to 8,000 rounds. At around 5,000 rounds, it went back to the factory for a checkup and new springs. I have never had a malfunction with the gun, or with several others SIGs, nor have I witnessed any malfunction with the cartridge. If you compare the SIG to the .357 Mag. with 125-gr. bullets, the average velocity favors the .357 SIG by about 70 f.p.s. It is a great cartridge.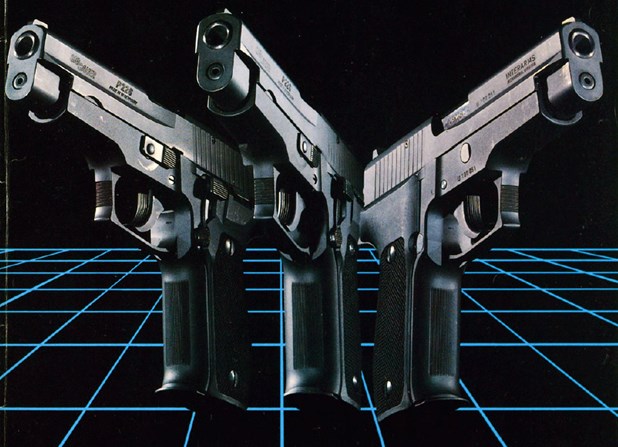 SIG Sauer P226 (cover image, American Rifleman, June 1983)

But it is the operating system that I like most about P-series SIGs. A DA/SA system, the P-series guns have a single control lever along the top left edge of the receiver. It's sole function is to decock (lower) a cocked hammer. There is no manual safety because there's no need for one; carry one with the hammer down. The first shot will be double action, with a long-arc sweep of the trigger that brings the hammer back and then releases it to fire. The recoiling slide cocks the hammer for another shot. When the need to fire ends, lower the hammer with a quick pressure on the decocking lever. This means most of the shots will be light, quick single action ones.
Some say this two kinds of trigger pull is distracting and there is some merit to their argument. When I first tried the system, I had very little trouble. I don't mean to say the dozens of other fine pistols in use in the 1990s are somehow flawed, just that I like this system better. The P-series SIGs are my favorite handguns for the last decade of the 20th century.         

Additional Reading:
Wiley Clapp: The Best SIGs Ever 
By the Decade: Wiley Clapp's Favorite Handgun—The 1960s
By the Decade: Wiley Clapp's Favorite Handgun—The 1970s
By the Decade: Wiley Clapp's Favorite Handgun—The 1980s