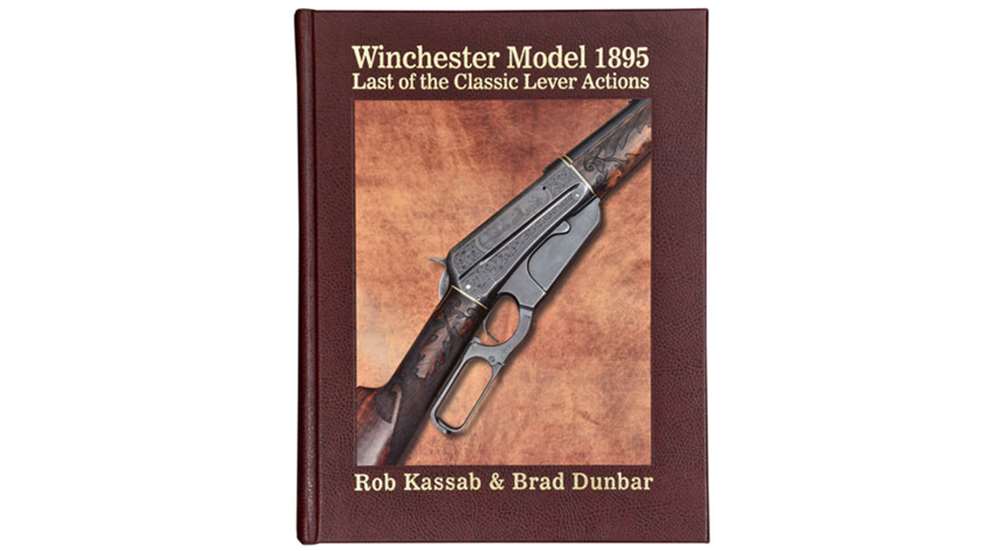 The collecting community has eagerly been waiting for a treatise on the Winchester Model 1895 for at least two generations. The first question that comes to my mind is what took so long?

The Model 1895 has been a classic rifle ever since President Theodore Roosevelt championed it during his 1910 African safari and again in 1915 when he went to Brazil to find the source of the Amazon. But, as they say, good things are well worth the wait, and Winchester Model 1895: Last Of The Classic Lever Actions by Rob Kassab and Brad Dunbar clearly qualifies.

With more than 400 high-quality color illustrations, this is a book that every collector and firearm historian will want to have. In addition to chapters on the development and evolution of the '95, there are full chapters on special topic areas on the 1895's history written by noted authors such as Ray Giles, Mark Jones, Tom Quigley, Daniel Shuey, American Rifleman Field Editor Bruce Canfield, American Rifleman Contributing Editor Michael Carrick and NRA National Firearms Museum Senior Curator Philip Schreier.

This book also delves into all the various markings, finishes and special orders that one would encounter in the world of collecting the various iterations of the Model 1895.

There is a chapter that describes and illustrates what goes on behind the scenes at the Cody Firearms Museum, where the Winchester factory records are stored and letters confirming the factory configuration of the rifles as they left New Haven are written. This information alone is worth the price of the book.

Illustrated with many never-before-seen photos of the '95 being used around the world, this book is a welcome addition to my library. The volume has 432 pps., costs $80 plus shipping and is available through Buffalo Cove Publishing LLC; (561) 750-6988; 1895book.com.