Gallery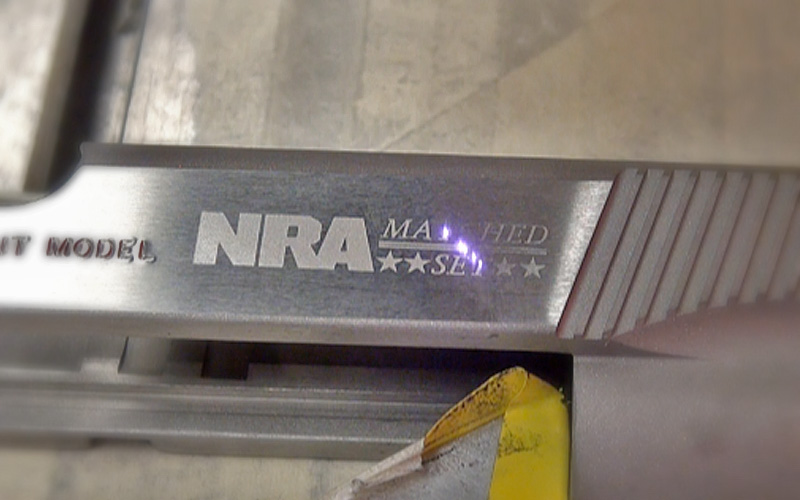 Laser engraving
The laser engraver applies the finishing touches to the "2014 Friends of NRA Matched Set."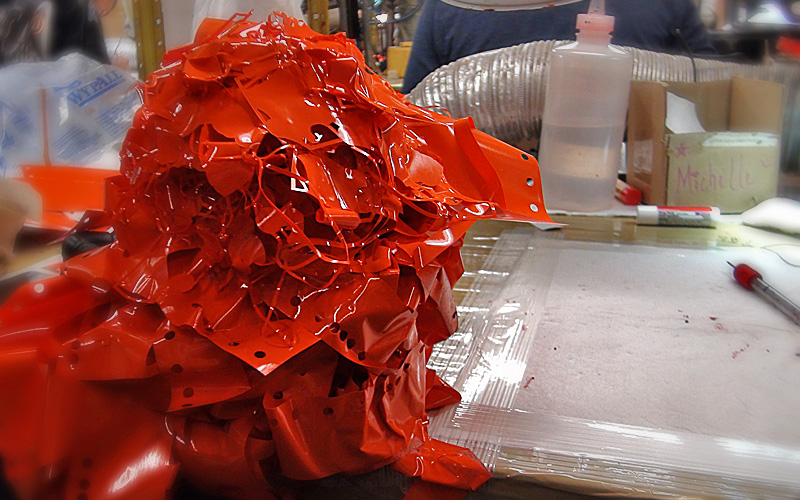 Masking
Masking takes place in the project area 365 days a year.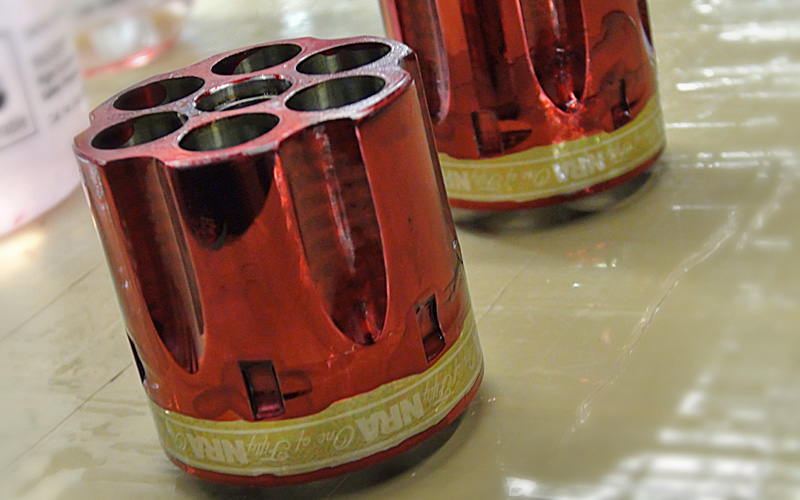 Treating the Pieces
Areas of the firearm that are not meant to be etched are identified with a coating of red dye.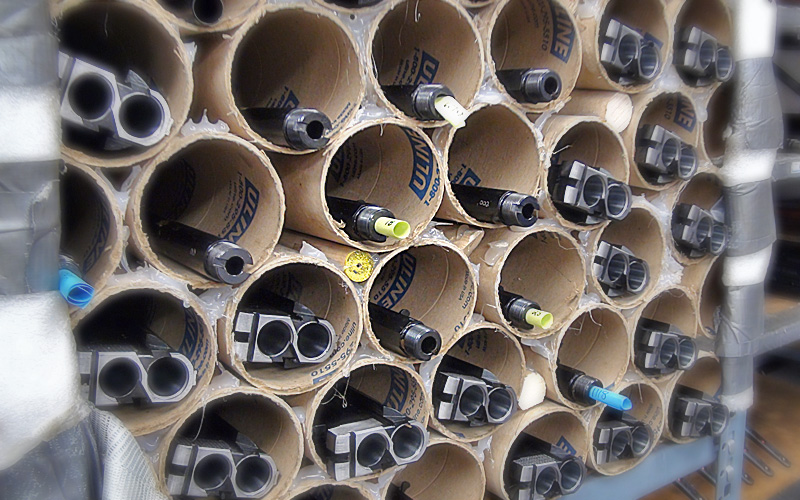 In line for engraving
Barrels in every configuration are prepared for engraving.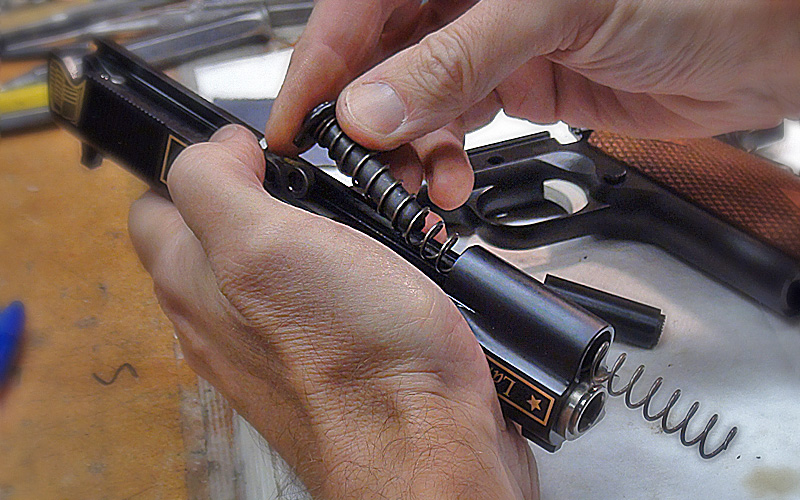 Firearm disassembly and reassembly
Precise disassembly and reassembly of each firearm that comes through Baron's shop is of utmost importance.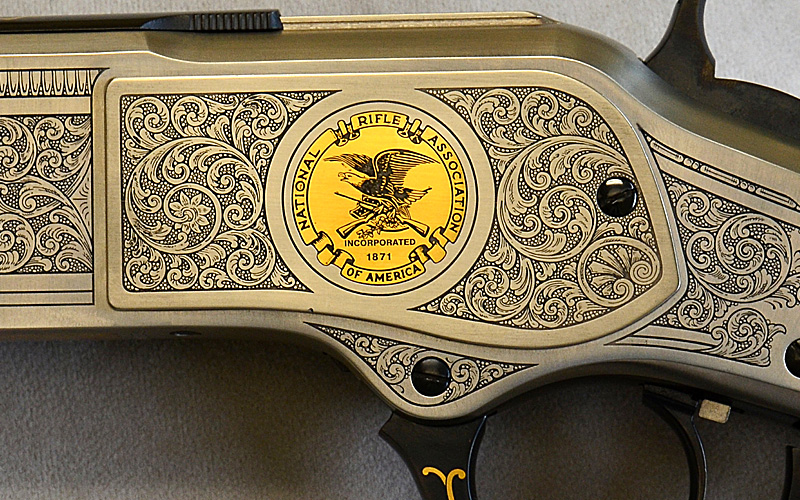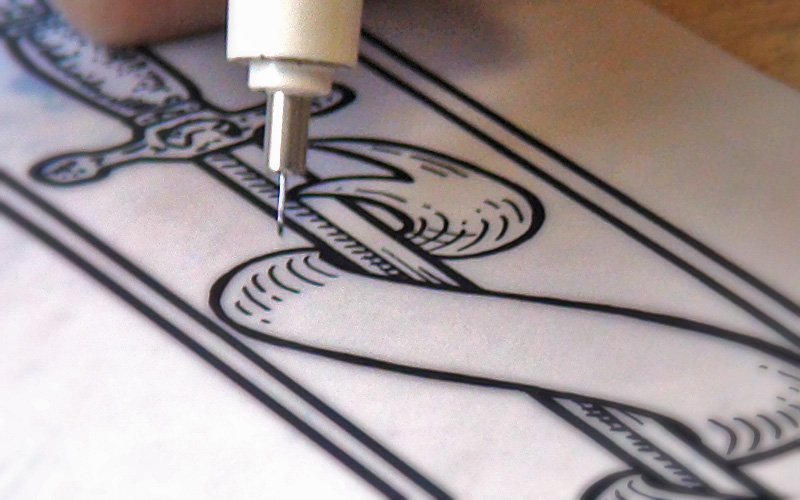 Original drawing
It takes the steady hand of Baron's artists to apply detail to each original drawing.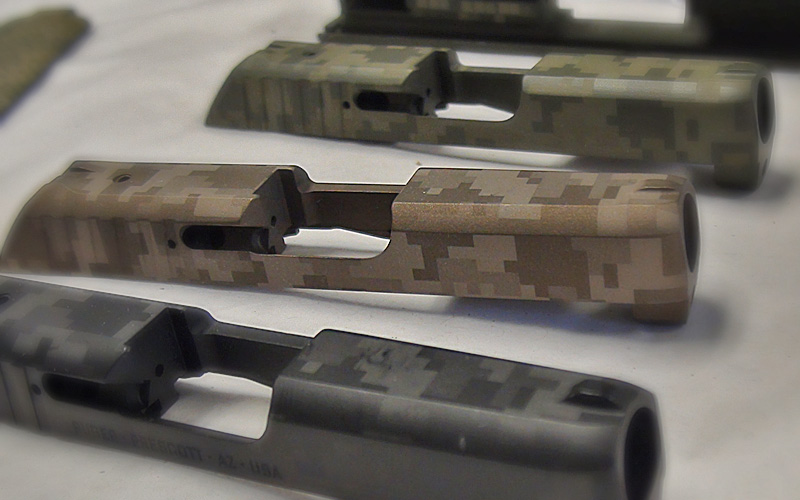 Cerakote
Baron's newest treatment, "Cerakote," adds new dimension to a canvas.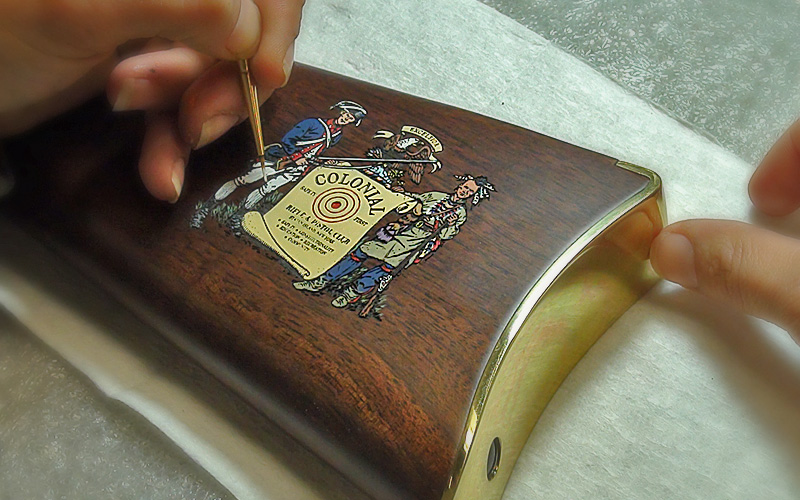 Hand-painted projects
Significant time and detail goes into all hand-painted projects.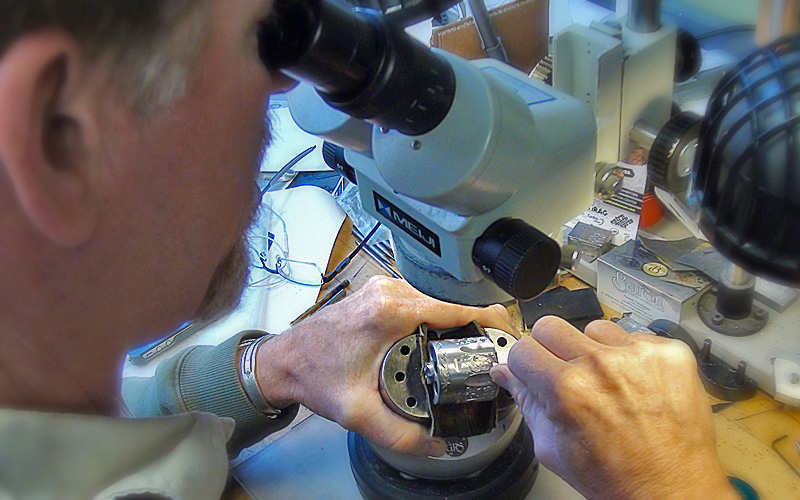 Hand engraving
Hand engraving on the cylinder of a revolver.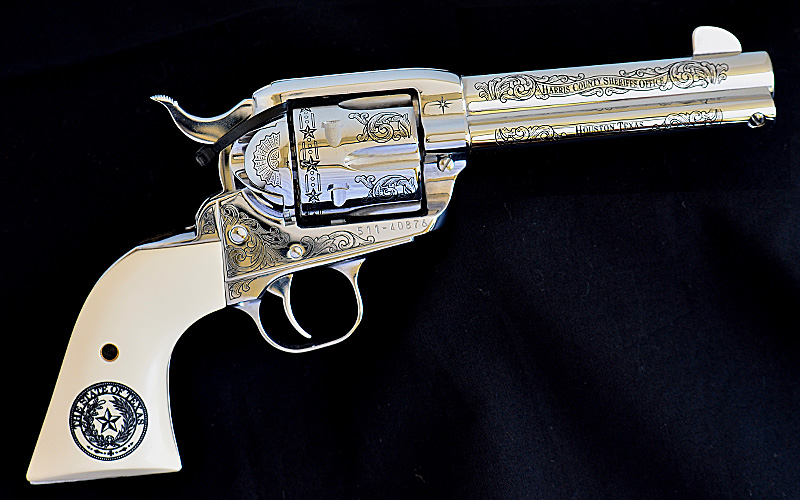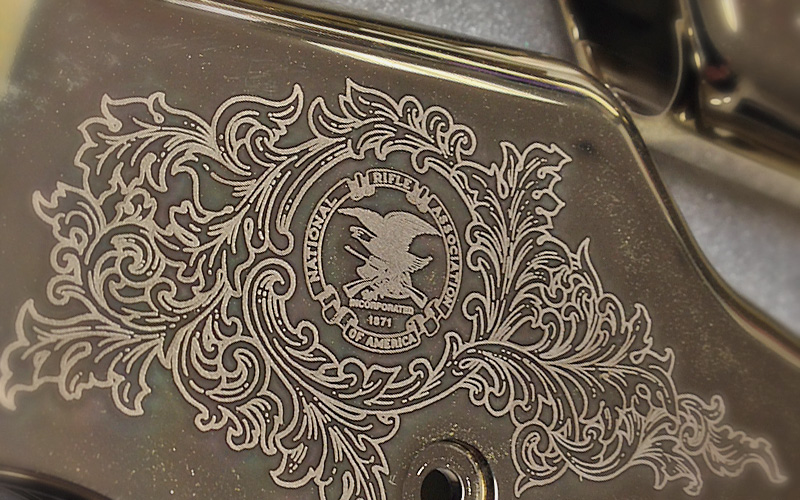 Laser engraving
Detailed laser engraving.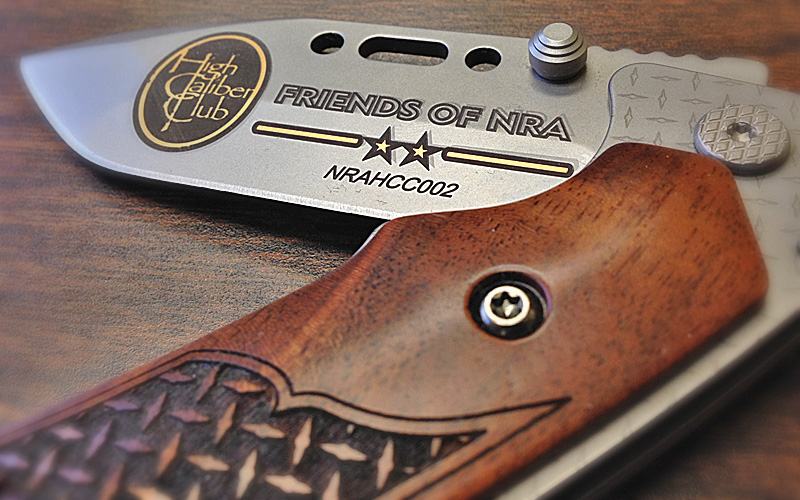 Baron Technology Inc. Engraving and Design
Baron Technology Inc. is a full-service shop that performs engraving on all types of products and surfaces, including firearms.