Support NRA American Rifleman
DONATE
Watch the video segment above to learn the history if Kel-Tec, and see how it continues to innovate from this behind-the-scenes look from a 2019 feature.
Since its entry into the firearms market in 1995, Kel-Tec Weapons has made a name for itself as a developer and manufacturer of some fairly interesting firearms designs. The company was founded in 1991 by its current owner and chief engineer, George Kellgren, a Swedish-born designer who had worked with Husqvarna and Swedish Interdynamics AB before coming to the United States in 1979. Kellgren then worked on several interesting firearms projects for Intratec and Grendel before founding Kel-Tec.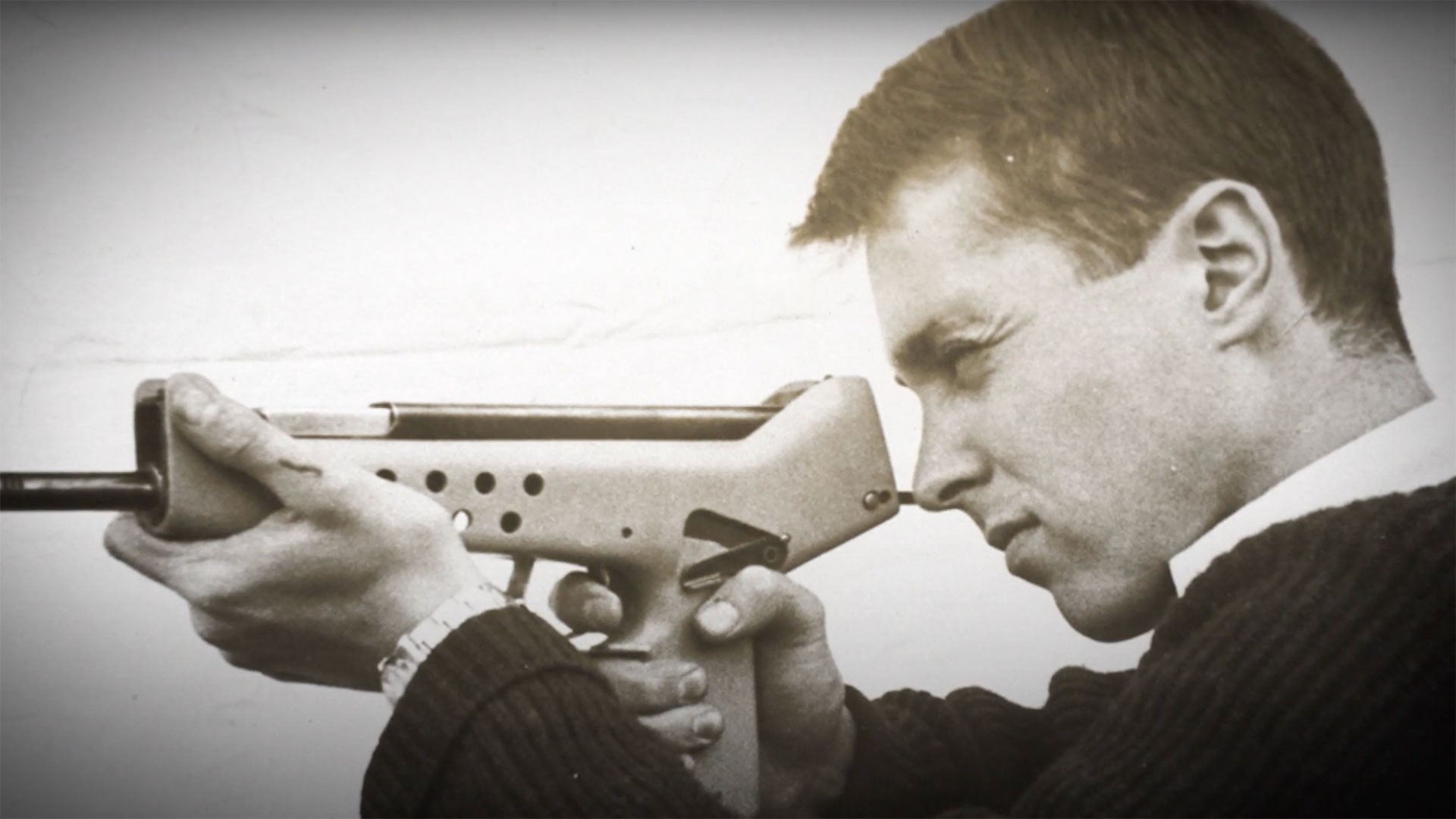 George Kellgren, Kel-Tec CEO, owner and founder, as seen in the earlier years of his career with a prototype firearm. 
Kel-Tec's first entry into the firearm market was a semi-automatic, polymer-framed, 10-round capacity 9 mm concealed carry handgun called the P-11. This design was soon downscaled into a .32 ACP pocket pistol version, the P-32, to compete with the Seecamp LWS. Since those early days and first handgun designs, Kel-Tec's product pool has grown to include interesting rifles and shotguns as well as pistols.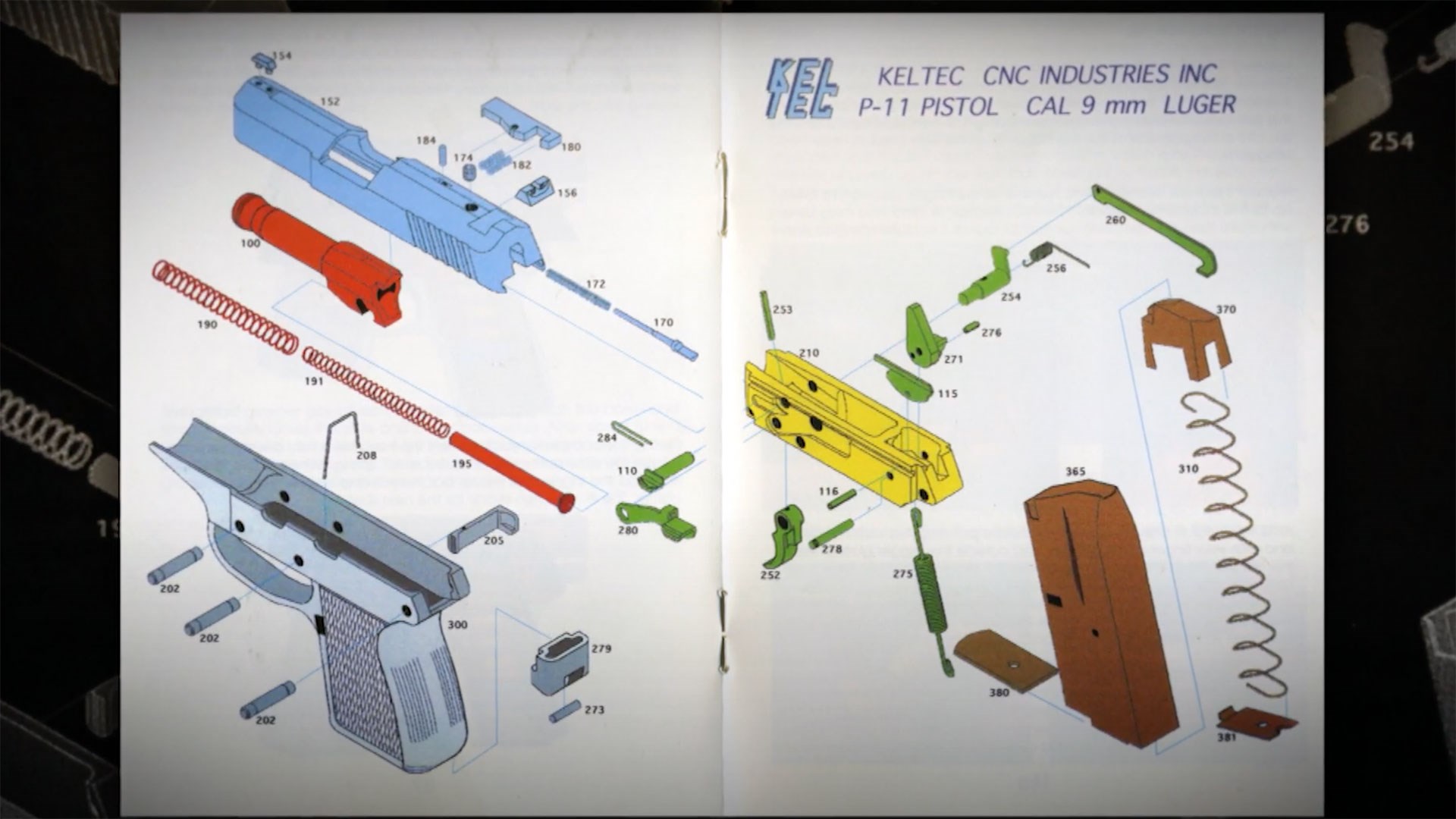 A schematic of the Kel-Tec P11.
One such design is the Kel-Tec SUB-2000 folding 9 mm carbine. With a light polymer housing, grip-housed magazine, and charging handle located on the duffer tube, the SUB-2000 has several features that separate it from other common 9 mm rifles on the market. However, the most unique and unusual feature of the SUB-2000 is its ability to be folded in half for easier stowage. The carbine can then be quickly unfolded and made ready for use without having to use tools.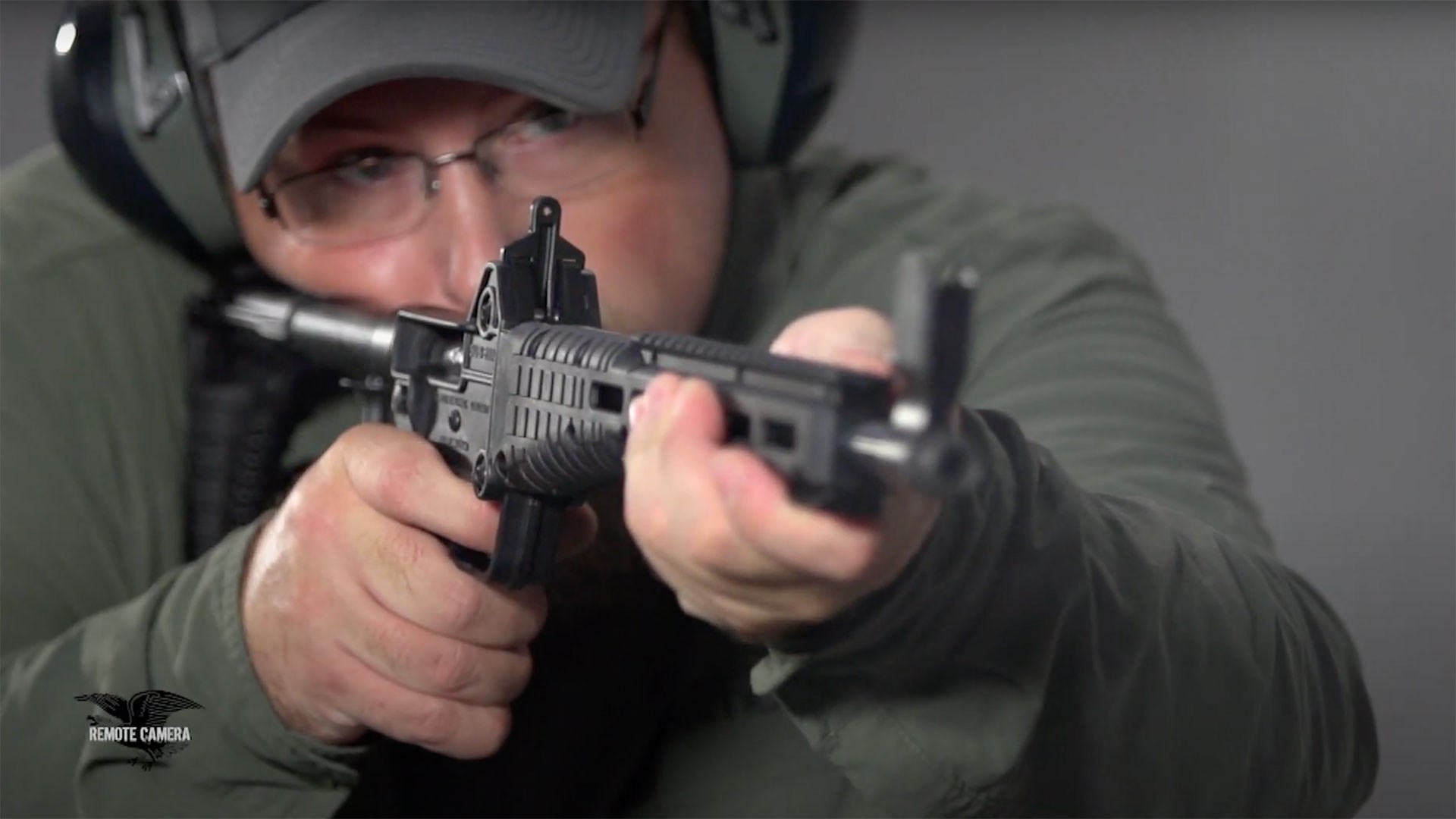 Firing the Kel-Tec SUB-2000 9 mm carbine.
Just about every firearm Kel-Tec designs has some strange quirk worked into its design. This typically is not due to compiled market research, but largely due the designer's fancy. Since many of Kel-Tec's designs are original, the company not only designs a lot of its parts for scratch, but machines them in house as well. Another prime example Kel-Tec's innovation is the KSG bullpup shotgun. With a pump action, futuristic look, 15-shell capacity dual tubes and compact size, the KSG has become a very popular defensive shotgun since its release.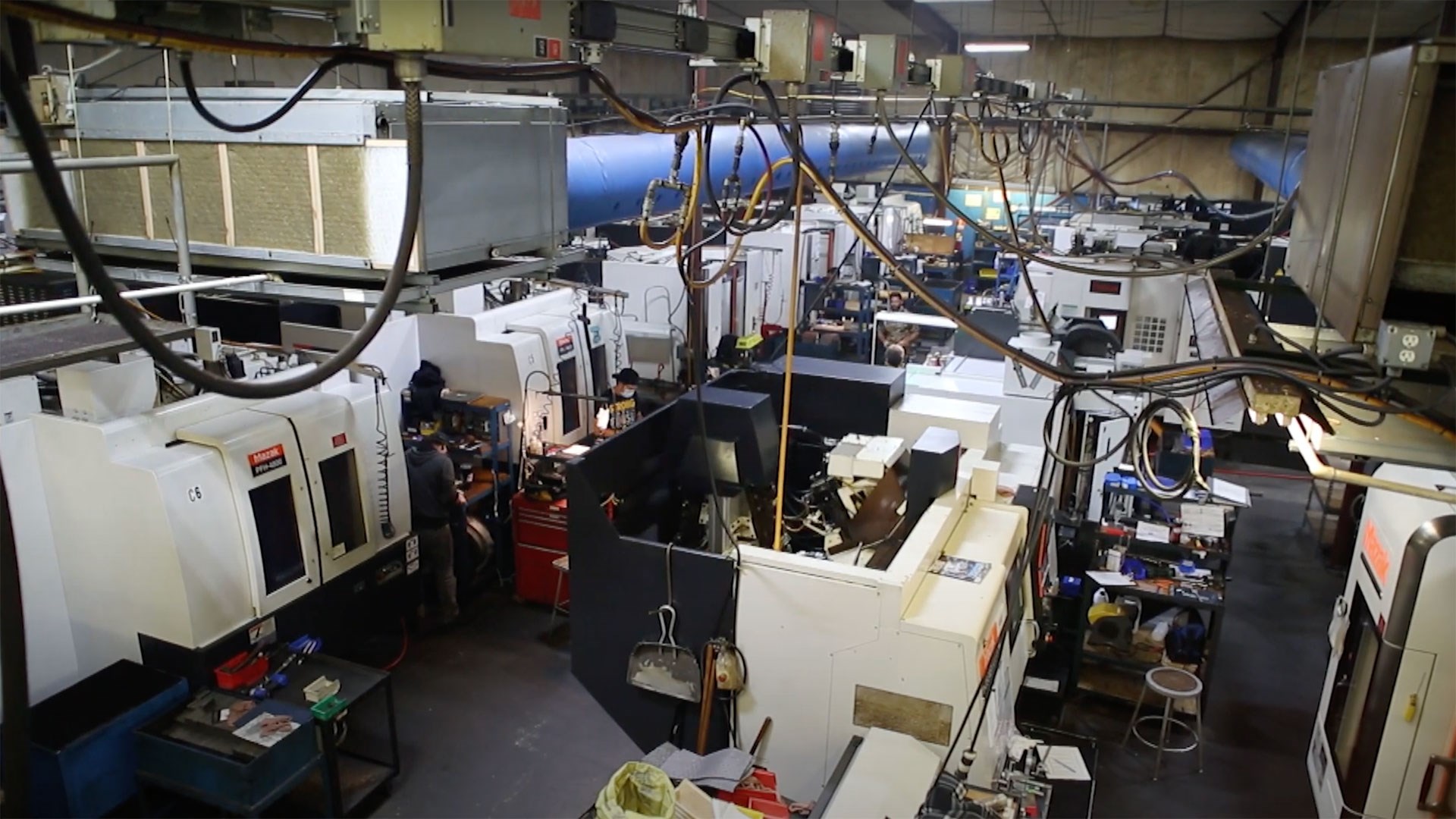 Rows of CNC machines as seen on the Kel-Tec factory floor in Cocoa, Fla.
Another project that was highlighted during this trip, but wasn't quite in full swing production at the time in 2019 is the Rifle Downward-ejection Bullpup, or RDB for short. Based slightly off some of the concepts of the earlier, and more complex, Kel-Tec RFB bullpup rifle chambered in .308 Win., the RDB was designed to be more cost effective, lighter and and easier to produce design due to its 5.56x45 mm NATO cambering. At the time this video was first released, the RDB was only begining to enter full-scale production. Since then, like many other Kel-Tec projects, it has gained popularity and a following in the tactical and defensive market.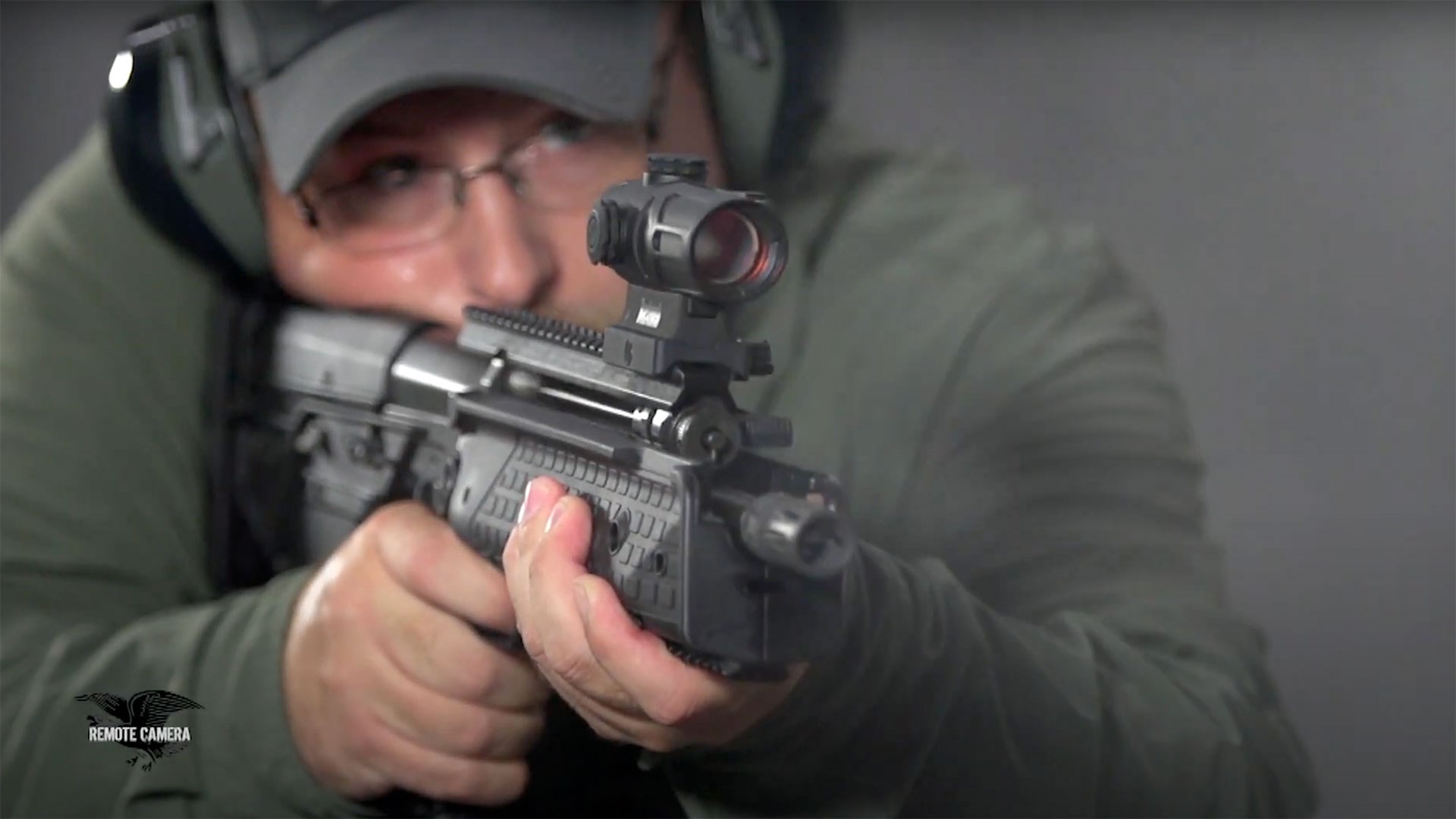 Firing the Kel-Tec RDB 5.56x45 mm NATO bullpup rifle.
To watch complete segments of past episodes of American Rifleman TV, go to americanrifleman.org/artv. For all-new episodes of ARTV, tune in Wednesday nights to Outdoor Channel 8:30 p.m. and 11:30 p.m. EST.