by
posted on June 30, 2021
Support NRA American Rifleman
DONATE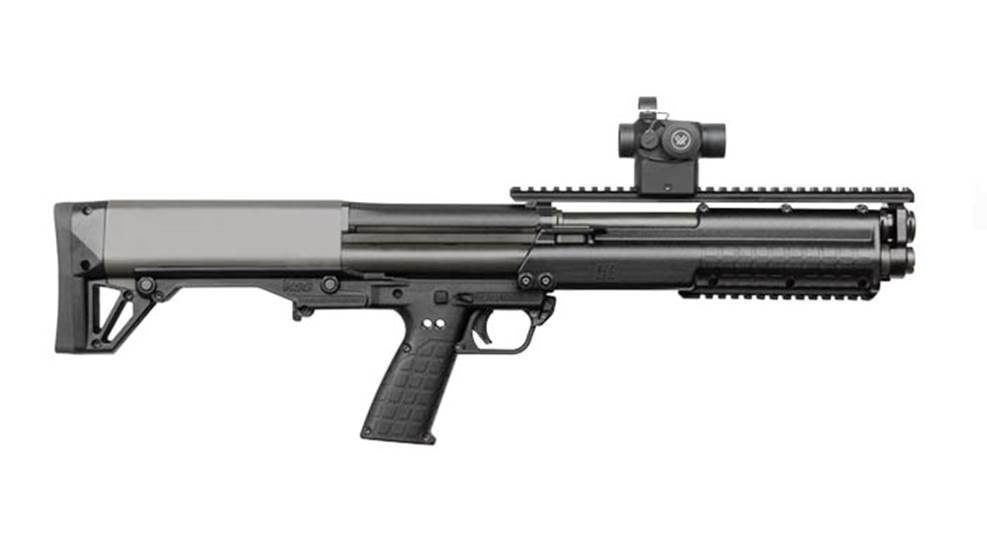 When Kel-Tec introduced its innovative pump-action KSG shotgun in 2011 it took the platform's self-defense stature to an all-new level, but there were skeptics about the company's first foray in tactical design. Its bullpup design was hard to ignore, though, as was the pair of rotating, tubular magazines—with a 6+6+1 or 7+7+1 shotshell capacity, depending on ammo length.
Then the glowing reviews piled up and demand increased with each one. By 2014 orders were so brisk the company struggled to meet demand. In 2014 American Rifleman's Editor-in-Chief at the time, Mark Keefe IV, visited the factory and witnessed firsthand the volume of KSGs manufactured and shipped daily.
Despite the fact it's now available in Compact and Tactical versions, and the company subsequently introduced a KSG25 (10+10+1 or 12+12+1 capacity), the original KSG remains a top-seller and was one of the most popular pump-action shotguns in 2020. There's more than just influencers and media hype that attract enthusiasts, though.
The 12-ga. has an 18.5" barrel, but overall length comes in at only 26.1"—home- and personal-defense nimble when needed. It can chamber 3" shotshells, but capacity maximizes when 2.75" are selected. The gun doesn't ship with sights, although there's a Picatinny rail on top for mounting optics, and accessories easily attach to another on the bottom of the gun.
The shotgun ejects spent shells down, rather than to one side or the other. Working a lever near the pistol grip allows owners to rotate to the second tubular magazine if they run the first one dry. The pump action isn't finicky when it comes to ammo, or sequence, either—birdshot followed by buckshot won't lead to a stoppage.
KSGs weigh 6.9 lbs., empty, and MSRP is $900. The gun was the fourth-best-selling pump-action shotgun on Gunbroker.com last year.