by
posted on August 21, 2013
Support NRA American Rifleman
DONATE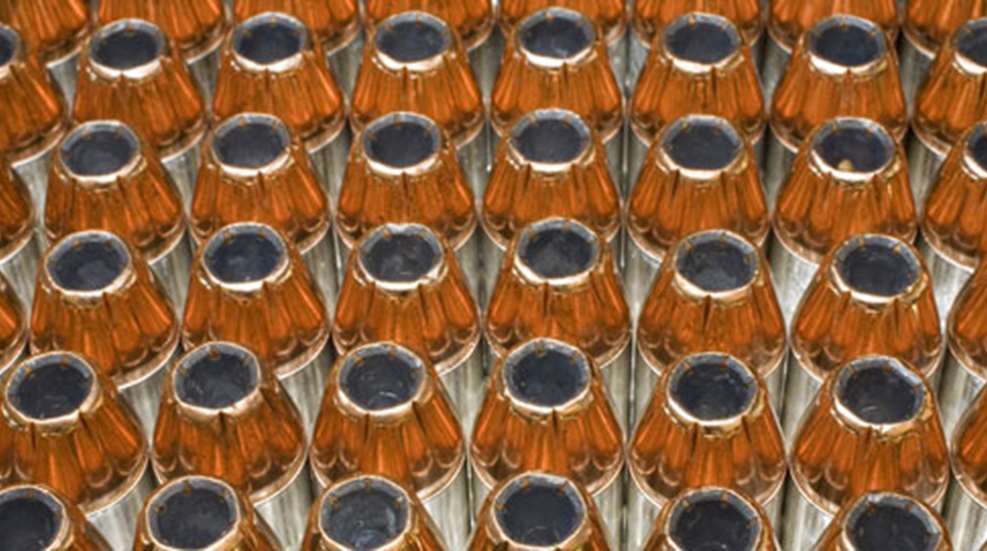 The hyperbole runs deeper than the national debt. Happy little dust bunnies are playing hop scotch on the shelves where 9 mm loads once resided, clouds part and angels sing when you find a box of .223 Rem. Rimfire vanished faster than Jimmy Hoffa and it's not a pot of gold that annoying leprechaun is guarding at the end of a rainbow. It's a conspiracy, a government plot designed to force people to dig up all the Survivor Ammo Cans they buried on moonless nights, when it was raining, muddy and uphill both ways to the cache.
I, for one, don't want to start digging again. There could be an easier way, though. Walmart buys a lot of ammo, but it's doled out sparingly to each store, the amount you're allowed to purchase is often limited, and you have about the same chance of showing up at the right time as those marshmallow-cereal-addicted kids have of catching that happy-for-no-reason comic Irishman with height issues.
There's not much we can do about it, but I ran across something interesting on Youtube. If you visit Walmart.com and look for ammo at your nearest store, more than likely the response will be "Store Information Not Available." But it is, according to coder Rich Bianco. On this video he explains how to turn on a feature that tells you whether your local store has inventory. There are problems, including the fact that inventory is updated at midnight, so if you locate your pet load at 5 in the afternoon, you might as well visit the cereal aisle.
I don't know anything about code, but on Internet Explorer I searched the Walmart website for Federal .45 ACP 230-grain ACP 100 packs. The search gave me the "Store Information Not Available" signal, so I moved my mouse to the upper right side of the screen on top of "tools" (it's looks like a little machinery cog just under the close-window button).
Click on it and select "F12 developer tools." A smaller, horizontal box will pop up on the bottom of your screen. To the right side you'll see a box with a magnifying glass icon that lets you search. In the box type "STORE_MSG" and hit enter.
It will locate the words in the code and in the box to the right you'll see a bunch of script with options that can be turned on or off. Scroll down until you find the boxes on the right side that read "Inline style, and display none" (they were the last ones on my browser). Uncheck those boxes, hit enter and wait for your store info to appear.
Wow, those 100-round boxes are available at my closest store-or at least they were last night at midnight. If I get lucky I might even visit the cereal aisle to pick up some extra targets. I won't be taking my name off the waiting list at my sporting goods dealer anytime soon, though, since I carry Hornady's 230-grain TAP load. In the meantime, at least I've discovered something mildly therapeutic while we wait for the ammo shortage to lose its momentum.